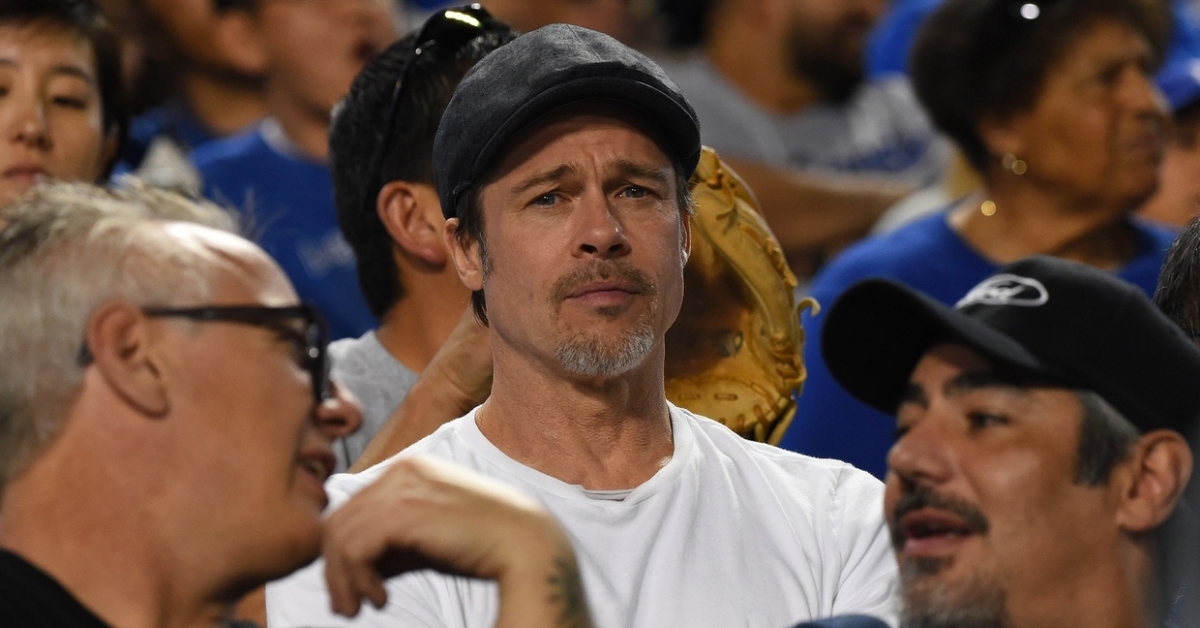 | | |
| --- | --- |
| What actors should play who in a 2016 Cubs movie? | |
---
Over the past few weeks, I have found myself binge-watching plenty of stuff on Netflix and Disney+ just to keep my self-occupied during the day. I have found lots of great shows on Netflix, including QB 1 before they were stars, All -American, Dexter and other shows that I never knew about.
On the Disney+ side of things, having two children under the age of seven makes life difficult in terms of getting to watch things as they control the remote when Disney is on. If I am fortunate enough to find time to myself, I have come to realize how many great sports movies are out there, whether it be from Disney or other outlets.
Rookie of the Year, The Rookie, Miracle, Remember the Titans are just a few of the ones on Disney that I forgot how great they were, but they are only a small list of my favorites. On the baseball side of things, you have The Rookie, Rookie of the Year, Trouble with the Curve, Money Ball, the Sand Lot, Bull Durham, Major League 1,2,3, and 42 as some of the best baseball movies ever made in my opinion.
However, when looking at this list, something is missing. I can't quite put my finger on it. Oh yeah, that is right where is the movie about the 2016 Chicago Cubs? We continue to see all these inspirational or true stories being made into movies what is the hold up on making one about the 2016 Cubs.
It was talked about immediately after the world series, but nothing came of it to this point. While I do think it is only a matter of time before a movie is made, it had me thinking of people who I would love to see in that movie. Here is a list of some actors I would like to see in a Cubs movie. (Not all players will be highlighted, but some will.)
Theo Epstein: Played by Brad Pitt or Tom Cruise. Pitt would make an obvious choice given his role in his previous baseball movie Money Ball. However, I think Tom Cruise would be a better fit. Given the way Cruise's personality is both on and off the screen, I think it would play well into an Epstein role in this movie. He has been in Jerry McGuire, so playing a sports-themed movie role would be nothing new for him. The way his emotions are in some of his scenes would play off perfectly to what we saw when Epstein was in the crowd.
Tom Ricketts: Brad Pitt: You must have the chairmen of the Cubs in this movie, don't you? Even if just for small parts. Since I feel that you do, I circle back around to Brad Pitt precisely because of his role in Money Ball. Having a front office role would be nothing new for him, and he would be able to be more of himself in this movie.
Joe Maddon: This was a tough one as there were lots of choices to be made. From a pure look's standpoint, Ted Danson would be a good choice as they both have similar styles in glasses.
Jon Lester: I will be honest, this was not my ideal pick, but I couldn't think of really anyone better. Leo DiCaprio would be cast the Lester role of this movie. Known to be one of the most famous actors of our generation, Leo could easily be looked upon as the lead member of the cast, which fits well with Lester's status quo on the team that year. Granted, I don't know how his baseball skills are, but worth a shot.
Dexter Fowler: Will Smith: I can't make a movie and leave Will Smith out, can I? Besides the man-crush that I have on him owning everything he has ever done, Smith is a very good actor that has had success in many different roles. In terms of sports movies, Smith doesn't have a ton of experience but has been getting involved with more lately. His infections smile and personality fill what Fowler had with this team during his two seasons quite well, and I think it would be a logical pick.
David Ross: Perhaps my favorite role in this movie would be Ross as I picked a character that I think would jump on the chance to be in a Cubs movie. In case you haven't guessed, Bill Murray would be my pick for David Ross. Age-wise, hairstyle, and overall baseball-wise, it may not be a great pick, but going based off personality Murray is the real deal.
He has been long known to be a huge Cubs fan and has talked Cubs numerous times in his career. What makes you think he wouldn't want to play the role of everyone's hero in 2016?
Anthony Rizzo: Will Ferrell. While this might be a better pick for Ross, there is a reason I would go with Ferrell in this spot. Not only was he an honorary third base coach for the Cubs in spring training a few years ago, but Ferrell is also Rizzo's favorite actor, so it would make sense for Anthony to lobby him for the role of Cubs captain and first basemen.
Ben Zobrist: Jake Johnson. The role of Zobrist needs to play an essential role in this movie, given what he contributed to the Cubs that season. Known for his role on the new girls, Jake Johnson would be my pick in this spot mainly because he is an Evanston Illinois native. Being a Chicago area native would undoubtedly make him want to do the movie, but what about his beard?
Kris Bryant: The Bryant role would be cast by non-other than Liam Hemsworth. A similar hairstyle, same eye color, beard, and similar build would make this a lock in the casting calls.
Addison Russell casted by Daniel Ezra. In case you're not familiar with Ezra, he is a young and upcoming actor who is the main character on All-American. Another thing you might find shocking if you look him up is that he looks close to Russell to the point where they could pass as near twins or at least brothers.
Ezra is involved in a sports drama series right now, so he knows how to make a show or movie like that thrive. Given that All-American is based on a true story, this movie would also be, which would make it easier for him to take the SS role.
Javier Baez casted by Rick Gonzalez. On the surface, Gonzalez, like Ezra, could strike a close resemblance to Baez minus the tattoos, although makeup would help at that point. Why I like Gonzalez in this role is quite simple. He is no stranger to making sports movies being a part of Coach Carter with Samuel L Jackson, and then playing a significant role in the Rookie with Dennis Quade.
Both movies are some of the best sports movies made, and Gonzalez had major roles in all of them. Not to mention his Latin heritage, nailing down the role of Baez would be a lot easier than you would think for him.
Michael B Jordan would play Jason Heyward. Given the size of Heyward, Jordan would be able to fit the physique given his role as Creed in the movie Creed. Knowing the magnitude of the Jason Heyward speech, Jordan certainly has the personality to put his own twist on that speech and make it one of his own.
Kyle Hendricks would be played by none other than the new Spider-Man Tom Holland: Known as the professor on the field, Hendricks is a very mild-mannered and quiet guy who very seldom shows any emotion. Holland, on the other hand, must cut back on the passion as this won't be Spider-Man, but his quiet and shy personality during that movie would fit well into Hendrick's mindset.
Jake Arrieta: The final player we will dig into is the bearded wonder, Arrieta. While the pre beard Arrieta would have been easier to find someone to play that role, we had to look at the beard and take that into account. The closest thing I could find is Mark-Paul Gosselaar. The former Saved by The Bell star has played a catcher on Fox's MLB show Pitch and has done a great job in that role. Would an Arrieta look-alike beard and switch to pitchers' side of things be enough to swing him?
Other players in this movie would include Miguel Montero played by (Edgar Ramirez), Willson Contreras played by (Wilmer Valderrama), Jorge Soler played by (Lamorne Morris), John Lackey played by (Andrew Lincoln of the Walking Dead), Kyle Schwarber played by Kevin Heffernan, Aroldis Chapman played by (Michael Potts) and Carl Edwards Jr. played by (Anthony Mackie another look-alike actor).
Feel free to drop me more names of others that you think would be good picks.

Tags: Cubs Baseball
,
Jon Lester
,
Dexter Fowler
,
David Ross
,
Anthony Rizzo
,
Ben Zobrist
,
Kris Bryant
,
Addison Russell
,
Jason Heyward
,
Kyle Hendricks
,
Jake Arrieta
,
Miguel Montero
,
Willson Contreras
,
Jorge Soler
,
John Lackey
,
Kyle Schwarber
,
Aroldis Chapman
,
Joe Maddon
,
Theo Epstein