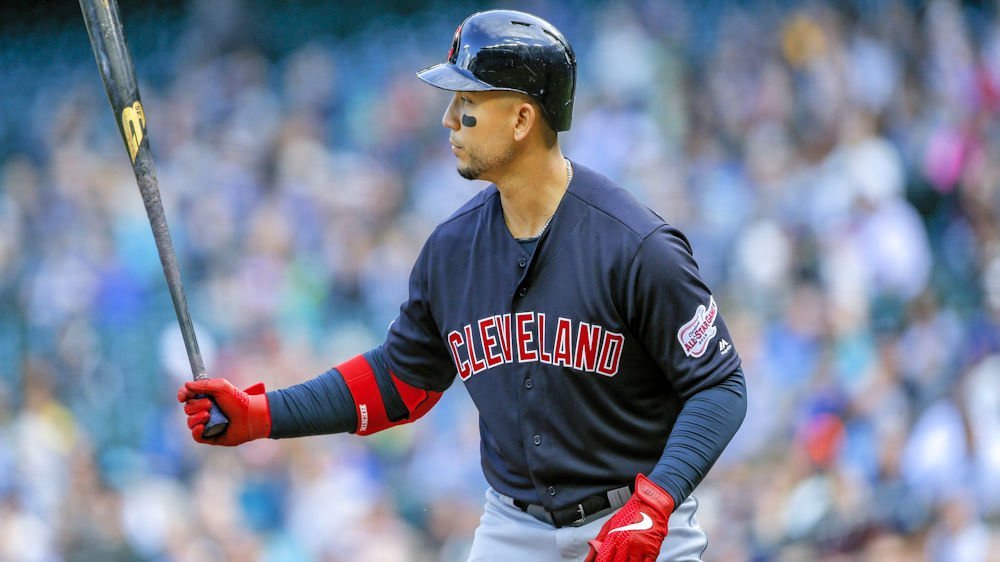 | | |
| --- | --- |
| What does Carlos Gonzalez bring to the Cubs? | |
---
| | | |
| --- | --- | --- |
| Friday, May 31, 2019, 5:27 PM | | |
In an interesting and unforeseen move on Thursday, the Cubs acquired 33-year-old, veteran Outfielder, Carlos Gonzalez and signed him to a minor league deal.
Except for his inaugural year (2008), Gonzalez spent every year from then 2009 until 2018 with the Rockies, where he amassed a career slash line of .290/.349/.516. Gonzalez wound up with Cleveland this season, where he's failed to hit, slashing only .210/.282/.276 in 10 games. Due to underperformance, the Indians released Gonzalez on May 27th.
Gonzalez tends to pound right-handers (.298/.364/.535, with an OPS of .899), although he's been no slouch against port-siders either (.258/.296/.429). Throughout his career, Gonzalez has historically done better (offensively) in the second half, raising his slash line by anywhere from 5 to 29 points depending on the category and month; his hottest month being July (.310/.367/.546).
Interestingly enough, Gonzalez does his best work out of the leadoff hole (.310/.363/.537), which may become interesting if the Cubs promote him, and Joe Maddon decides to start tinkering with the leadoff spot again. At no other place in a lineup does he produce a batting average of .300 or better, with his other hot spots being third, and fifth in the order (we know Rizzo's not moving, and it's doubtful Contreras gets shuffled from the five-spot). Gonzalez does bat .287 from the cleanup spots and the eight hole, but Javy seems to have found a home batting cleanup, and although I'd like to see Almora stay higher up in the order, he also hits well out of that spot.
While Gonzalez is at his best with nobody out, clutch hits are a specialty of his. He bats .288 with one away and .270 with two outs, yet his RBI are at their lowest when the inning is still fresh. All told, he's collected 556 career RBI with at least one out, but with that comes a caveat; his strikeout rate also rises exponentially. Hitting a career .278 with runners in scoring position, he hits his best with runners on first and third (.322).
The biggest downside that I can see, other than his age, is the fact that with Cleveland, he smashed 58.3% of the balls that he contacted, right into the ground. Fortunately, he tends not to do that with runners on base, as he's only grounded into two double plays in 105 at-bats with Cleveland this season.
So how does he play at Wrigley Field? Facing the Cubs, (anywhere) he's batted .299/.340/.588 with a .920 OPS, but at Wrigley, he's slashed .245/.290/.553- not terrible, but not impressive either. In 100 plate appearances, he's launched nine homers, which equates to 9% of hit bats, but when you factor in doubles (2) and triples (0), he's only hitting for extra bases 11% of the time.
Defensively, he's committed only 30 errors in 12 seasons, and his 9 Gold Gloves prove that. In addition to that hardware, Gonzalez has also been a 5x All-Star, owns a pair of Silver Slugger Awards and has placed third in the MVP voting a total of three times.
The biggest question is, "Can he right the ship in the majors if Chicago brings him up?" Time will tell, and he certainly can't do worse than Descalso has been doing.
Gonzalez's signing is interesting on a lot of levels, as it further puts into question the futures of Ben Zobrist, Ian Happ, and Daniel Descalso. The Cubs have admitted that they're "mentally preparing" for the worst with Zo, and few believe that Happ would be staying with the team much longer. Jim Adduci was recently promoted, but Gonzalez could easily slide into Adduci's spot as well, or the Cubs could go in another direction and release Descalso- the possibilities aren't limitless, but they are widespread.
I don't think the Cubs would sign a veteran outfielder at this point in the season unless they intended on using him; the questions are where, when, and how. Then again, for a pro-rated rate of $555,000.00, I say, "Give him a shot."