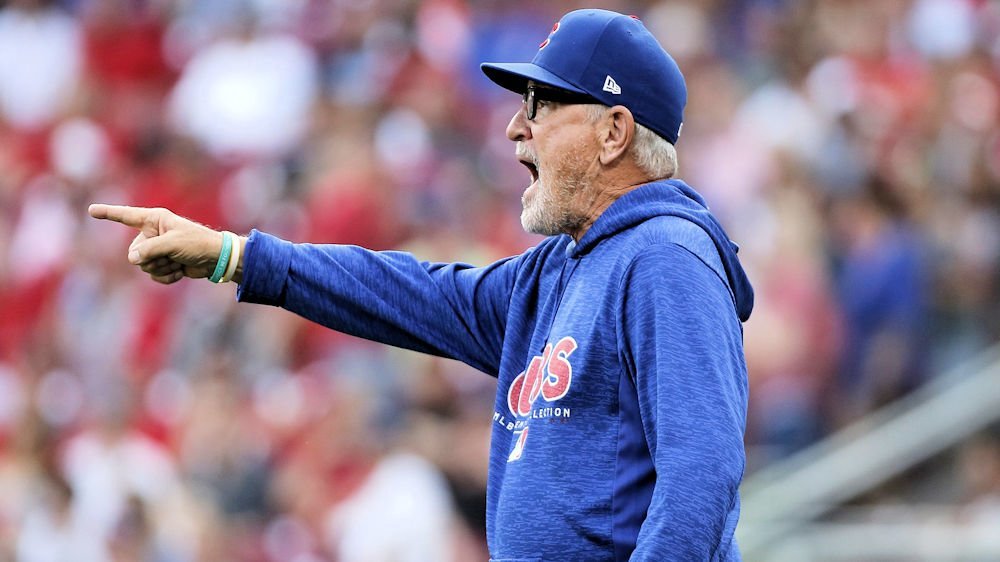 | | |
| --- | --- |
| Cubs frustrated some with Maddon's constant lineup changes | |
---
| | | |
| --- | --- | --- |
| Saturday, October 6, 2018, 3:48 PM | | |
The Chicago Cubs are home now as they were bounced in the 2018 National League Wild Card game against the Colorado Rockies.
Since the end of the season, Cubs President of Operations Theo Epstein had his yearly press conference to discuss the season as a whole.
One of the more interesting parts of the extended presser was when Epstein admitted that some in the Cubs' clubhouse were frustrated with Joe Maddon's constant changes in the daily lineup.
"Maybe a little bit, honestly," Epstein said about the Cubs' disappointment about not having a set lineup. "But I also think they understand. They look around and they see the talent here. And that's how players talk about it. 'We have so many talented players who deserve to play, and that's what makes us great, that's what makes us really good. But here's how sometimes it makes me feel, and here's how if we could communicate about it it could make things a little bit easier.' I just think it's important to hear that and to listen and to communicate as much as possible about it and to be transparent.
Epstein knows that communication is key with Maddon and the players.
"In a situation that's more uncertain -more uncertain than a set lineup every single day, which we don't have with this group - helping players anticipate as much as possible when they're going to play, their role so they can think along is really important. And I think that's something that Joe tries to do and does effectively. But we can all get better at it. I learned some things from talking to the players today, and I'm going to share those with Joe. I'm sure Joe learned some things from his discussions with the players, too. We're going to continue to try to get better at it.Cubs frustrated some with Maddon's constant lineup changes
Epstein realizes it was a frustrating season at times with guys just not hitting.
"I would say the players very much understand but that they're human and of course at times they get frustrated, more often when they're not playing or not hitting than when they're in there a lot and hitting."