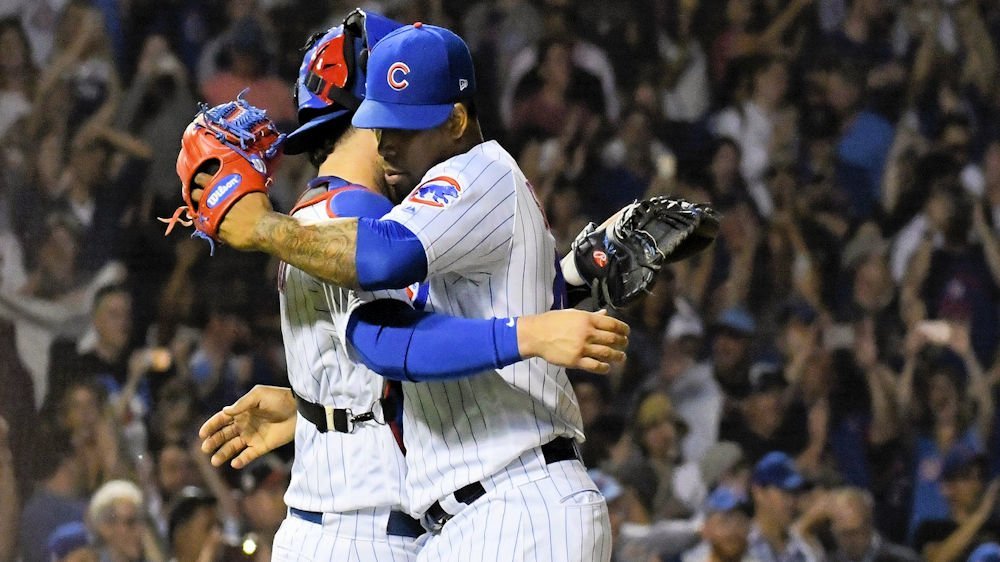 | | |
| --- | --- |
| Cubs reportedly sign Pedro Strop | |
---
| | | |
| --- | --- | --- |
| Friday, September 4, 2020, 6:22 PM | | |
Hats to the left!
Former Cubs reliever Pedro Strop is re-signing with the ballclub with a minor league contract pending a physical.
Strop was recently released by the Reds and will now report to the alternate site in South Bend. This season he had a 3.86 ERA in just four appearances after dealing with a groin injury while with the Reds.
He could be huge asset as a veteran helping mentor some of the younger players that want to make it to the big leagues with the Cubs.
The Cubs will only be on the hook for around $100,000 for Strop but that is if he makes the big-league roster at any point this season.
Strop appeared in 411 games over the past seven years in Chicago, pitching to a 2.90 ERA, struck out 425 batters in just 373 innings, and had 29 saves. No other Cubs reliever in history besides Strop had six consecutive seasons with a sub-3.00 ERA.
In 2019, he had a 4.97 ERA in 50 appearances with the Cubs.
He said the following thank you to Chicago after he signed with the Reds on a one-year, $1.825 million deal during the offseason.
"These last 6 1/2 years with the Chicago Cubs have been a memorable and exciting time in my career," he posted on Instagram. "I want to thank ownership, Theo, Jed, my former teammates, and especially all of the fans in the wonderful city of Chicago for your support throughout these years. These years will forever mean a lot to me. THANK YOU CHICAGO!"
Another low-risk, high reward move by Theo Epstein and the Cubs.
Source: Former Cubs reliever Pedro Strop is signing back with the Cubs. Was recently released by Cincinnati. Both Chicago teams had interest in him but he's going back to the N. Side. He'll report to the alternate site in South Bend.

— Jesse Rogers (@JesseRogersESPN) September 4, 2020
All I know is that Pedro Strop was a leader even of position players, which isn't necessarily something you find in a reliever. Does he have any gas in the tank? No clue. But does he bring more to the table than these other discount pickups? Hell yes.

— Evan Altman (@DEvanAltman) September 4, 2020
What is this odd feeling I'm having...could it be, no way...it can't be...happine...no, no, no.

I'm just glad our man Pedro is home. #HatsToTheLeft@Cubs #GoCubsGo pic.twitter.com/PS3BXunUPk

— Billy Krumb (@ClubhouseCancer) September 4, 2020