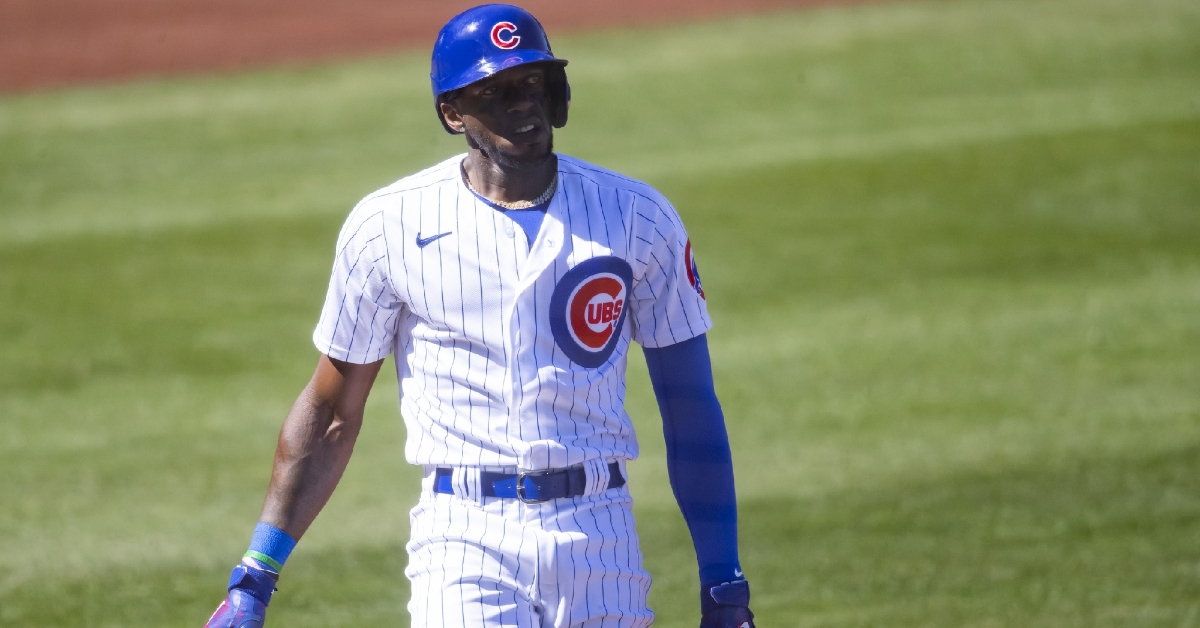 | | |
| --- | --- |
| Cubs traded Cameron Maybin to Mets for just $1 | |
---
| | | |
| --- | --- | --- |
| Wednesday, May 19, 2021, 6:21 PM | | |
Although this news could be perceived as a slight toward the talent level of veteran outfielder Cameron Maybin, the revelation that the Chicago Cubs received just $1 from the New York Mets in return for Maybin actually speaks volumes to the respect the Cubs organization clearly has for Maybin. The 34-year-old was playing Triple-A ball when the Mets, who were in need of an outfielder due to injury issues, traded for Maybin on Tuesday.
Clearly, the Cubs' front office had no interest in curtailing an opportunity for Maybin to return to the big leagues, which likely was not going to happen with the Cubs at any point this season because of the depth in the Cubs' outfield. Therefore, the Cubs were more than happy to send Maybin to the Mets practically for free, with the $1 payment merely serving as a required formality to legitimize the trade.
#Cubs did not stand in the way of Maybin getting a MLB opportunity. The cash consideration back from the #Mets was $1. NYM canvassed elsewhere and were being hit up for signficiant prospects for short-term solutions.

— Joel Sherman (@Joelsherman1) May 18, 2021
Maybin was traded to the Cubs by the Detroit Tigers in 2020 and served as a veteran presence in the lineup over the course of 19 appearances with the North Siders. He signed a minor league deal with the Cubs this past offseason and had yet to be called up this year. Now, Maybin will have the chance to make an immediate impact with the Mets, as he is starting in left field and batting third on Wednesday.
Tonight's lineup. #LGM pic.twitter.com/ZzJ1Hh1jh7

— New York Mets (@Mets) May 19, 2021
OF Cameron Maybin has been selected from Triple-A Syracuse. He will wear 15.

RHP Taijuan Walker has been placed on the 10-Day IL, retroactive to May 18, with left side tightness.

RHP Sam McWilliams has been placed on the IL.

LHP Stephen Tarpley has been placed on the IL. pic.twitter.com/83Lhr5WyKg

— New York Mets (@Mets) May 19, 2021