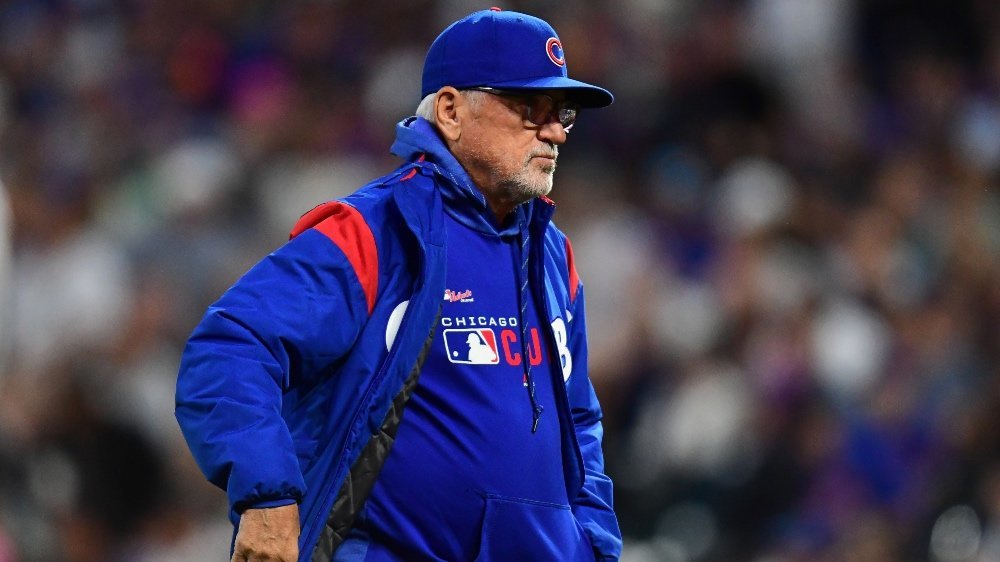 | | |
| --- | --- |
| Cubs News: Kris Bryant, Jed Hoyer adamantly defend Joe Maddon | |
---
| | | |
| --- | --- | --- |
| Thursday, July 11, 2019, 6:24 PM | | |
CHICAGO — In the wake of the Chicago Cubs' recent slump, plenty of criticism has been dished out concerning Cubs manager Joe Maddon. However, Cubs third baseman Kris Bryant recently came to Maddon's defense, and Cubs general manager Jed Hoyer backed Bryant up and offered additional support for Maddon. Bryant spoke with Paul Sullivan of the Chicago Tribune for an article concerning Maddon's future with the team and passionately defended his skipper.
"Honestly, I don't think there's anything else he can do," Bryant said about Maddon. "I've seen a big change in him, just how he approaches each and every guy. He's way more involved. He's talkative. He's positive every day. I love him. I love the way he runs the team."
Bryant essentially pinned the blame on the Cubs' players for the club's recent woes and said that it is primarily their onus to turn things around, indicating that Maddon should not be shouldering the majority of the blame for how the Cubs have played since late May. When making a guest spot on Chicago-based sports-talk radio station 670 The Score, Hoyer praised Bryant for defending Maddon and said that it is a good sign that a clubhouse leader is inspired to rally the troops and right the ship out of the All-Star break.
"I think Kris is taking a lot of responsibility on the players," Hoyer said of Bryant, "and I think that's a great thing. I think it bodes well for the second half."
With that being said, Bryant also did not shy away from the reality that the Cubs have to show signs of improvement in the second half of the season to prevent significant changes from occurring. Essentially acknowledging that, since Maddon is in the final year of his contract, the team has to step it up in order for Cubs management to find it worthwhile to keep Maddon around, Bryant opined that the Cubs have underperformed up to this point.
"We have to play better to show that he deserves to be here," Bryant said while speaking on Maddon. "A lot of that falls on us. We just haven't performed the way we should."
Praising Maddon for his leadership abilities, Hoyer said that the veteran manager "has been incredibly active and engaged this year." Hoyer took ownership of the subpar on-field product, too, saying that he and Cubs President of Baseball Operations Theo Epstein will have a hand in how the remainder of the Cubs' 2019 season plays out.
"We're all in this together," said Hoyer. "I think that's the most important takeaway of all of this is that we're all constantly having discussions about how to improve and how to get out of this rut right now."