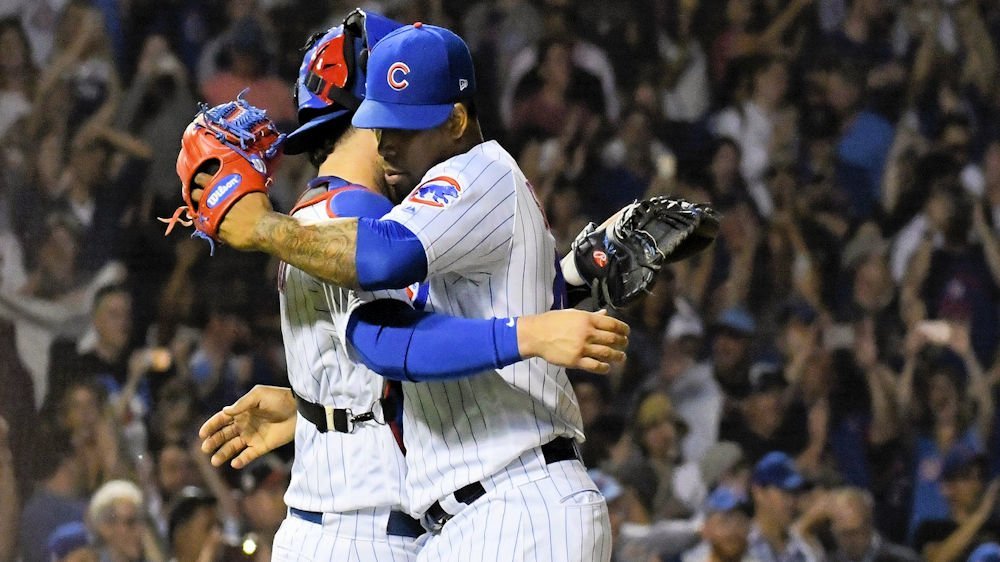 | | |
| --- | --- |
| Teams reportedly interested in Pedro Strop including Cubs | |
---
The Chicago Cubs are looking to bolster their bullpen in 2020.
Former reliever Pedro Strop is currently not part of the ballclub due to free agency.
However, the latest report is that the Cubs and several other clubs have interest in the veteran reliever.
"As relief market develops, Pedro Strop is a name to watch. Heard the 34-year-old right-hander has three offers (2 NL teams, 1 AL team) & will likely make a decision in the next week or so," Blue Jays beat writer Ben Nicholson-Smith posted. "Strop spent last year with Cubs, posting 4.97 ERA with 49 Ks, 20 BB in 41.2 innings."
He went on to report that the Cubs, Rangers, Marlins, and Brewers were the four clubs have their sights on the 34-year old.
Strop had a very tough time of it last year with the Cubs partly due to a declining fastball and stints on the DL for hamstring issues.
His contributions to Chicago have been undervalued as a whole to most of the fan base. Over the last seven seasons, he has pitched to a 2.90 ERA, sparkling 1.05 WHIP, and struck out 425 batters in only 373 innings.
I could see the Cubs bringing the veteran back at a low-risk minimum rate if they need one more bullpen arm or if his market dries up between now and spring training, maybe sign him to a minor-league deal with incentives.
Just his clubhouse presence alone to mentor the younger arms is worth something.
Marlins, Cubs, Rangers & Brewers are believed to be among the teams with some interest in Pedro Strop

— Ben Nicholson-Smith (@bnicholsonsmith) January 20, 2020