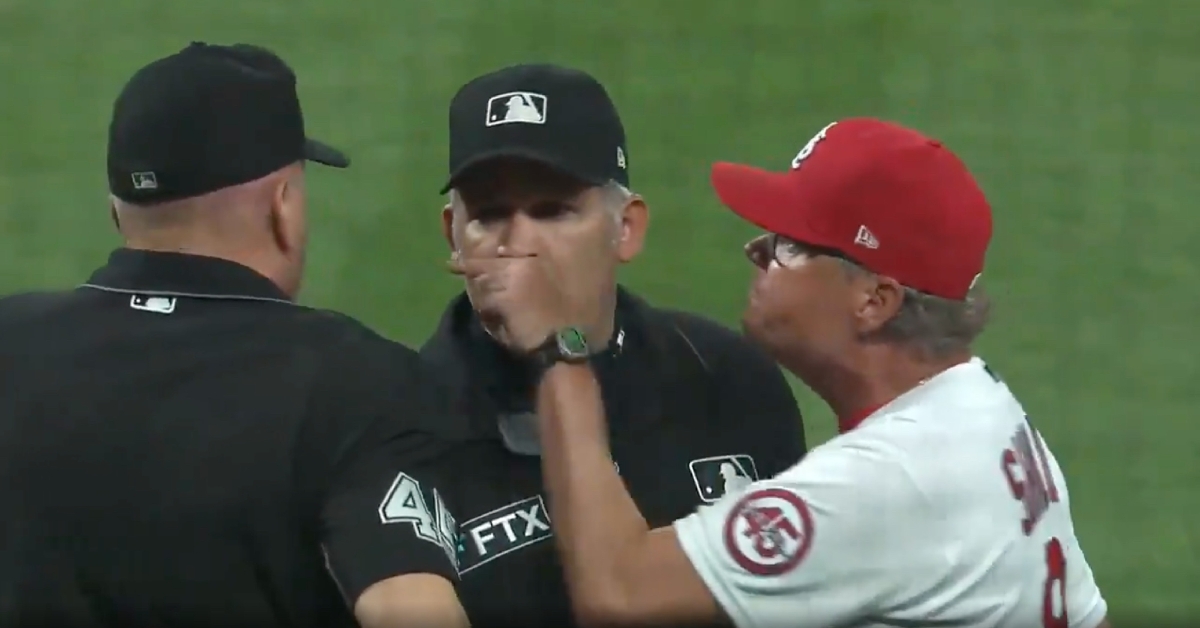 | | |
| --- | --- |
| WATCH: Mike Shildt loses his cool after Kyle Hendricks strikeout, gets ejected | |
---
| | | |
| --- | --- | --- |
| Wednesday, July 21, 2021, 10:28 PM | | |
ST. LOUIS — Jeff Nelson is known as an umpire who consistently utilizes a tight strike zone, not often giving pitchers the benefit of the doubt on borderline calls. However, Chicago Cubs starter Kyle Hendricks received the benefit of the doubt from Nelson on a full count with two outs and runners at second and third, and Cardinals manager Mike Shildt was far from pleased. The questionable punchout occurred in the bottom of the fifth on Wednesday, and the Cubs led the Cardinals 1-0 at the time.
Right fielder Dylan Carlson was rung up on a pitch that appeared to be a bit outside and was animated after the call did not go his way. Carlson seemed certain that he had garnered a walk when catcher Willson Contreras framed the pitch, but Nelson called it a strike, thus ending the inning and leaving two runners stranded in scoring position.
Big punch out for the Professor! pic.twitter.com/En5NZ7kevG

— Marquee Sports Network (@WatchMarquee) July 22, 2021
While Nelson did not eject Carlson during his tirade, Shildt was not so fortunate, as he thrown out between innings for giving Nelson a piece of his mind. Fans at Busch Stadium cheered Shildt on as he had to be restrained by another umpire while barking at Nelson.
Shildt gets tossed from this one after a called third strike on Carlson ended the fifth inning.

TV: Bally Sports Midwest
App: Bally Sports app#STLFLY pic.twitter.com/zHJC9GPnqj

— Bally Sports Midwest (@BallySportsMW) July 22, 2021
Shildt's frustration may have boiled over from the Cardinals' ninth-inning collapse in Tuesday's 7-6 loss to the Cubs. Regardless of the reasoning, Shildt was clearly frustrated with a scoring opportunity for his team being nixed by a pitcher-friendly strike call from an umpire who is not often lenient with pitchers while calling balls and strikes behind the plate.