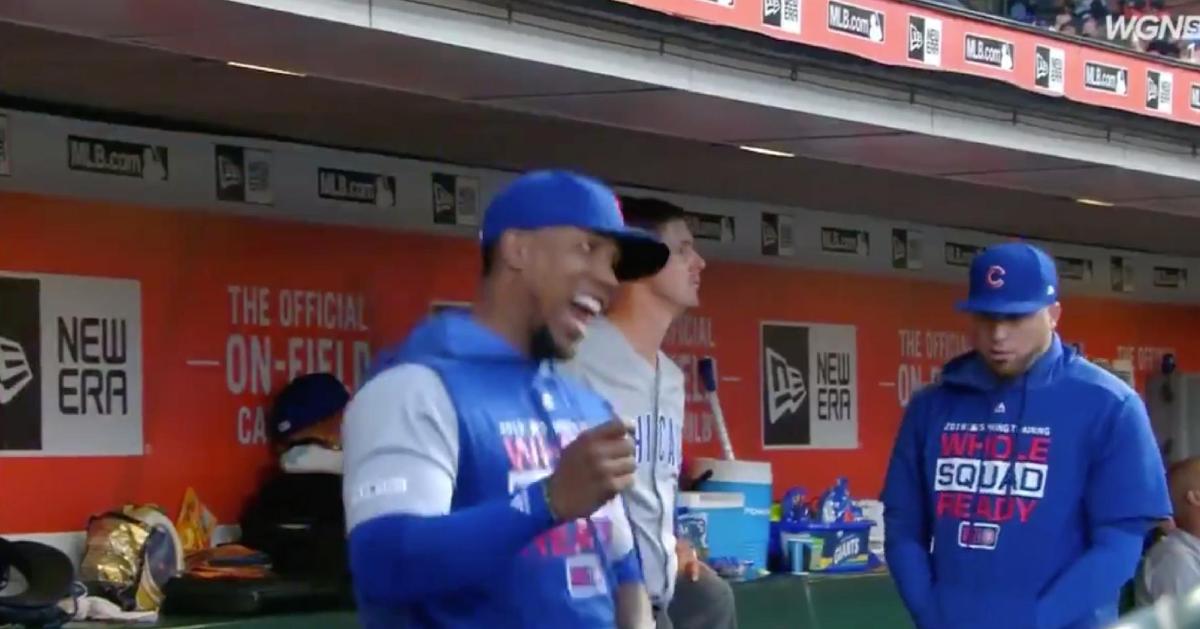 | | |
| --- | --- |
| WATCH: Pedro Strop inexplicably dances in dugout between innings | |
---
| | | |
| --- | --- | --- |
| Tuesday, July 23, 2019, 12:30 AM | | |
SAN FRANCISCO — Chicago Cubs reliever Pedro Strop is an enigma who never shies away from having fun, regardless of how unorthodox that fun may seem to others. At Oracle Park on Monday, Strop livened up the Cubs' dugout between innings during the matchup between the Chicago Cubs and the San Francisco Giants with his hilarious dance moves.
Performing what appeared to be a watered-down version of the "Jump On It!" dance from the song "Apache," Strop hopped up and down while spinning an invisible lasso. The fun-loving pitcher appeared to realize that a camera was on him, as he smiled and glanced in the direction of the camera while acting a fool. Adding to the hilarity of the scene was the fact that none of Strop's teammates paid him the slightest bit of attention, implying that they have all come to accept that kind of tomfoolery as normal for Strop to take part in.
Never one for bashfulness, Pedro Strop performed a comical dance in the Cubs' dugout between innings.
Old Town Road remix dropping soon pic.twitter.com/f1butRYSrP

— Chicago Cubs (@Cubs) July 23, 2019