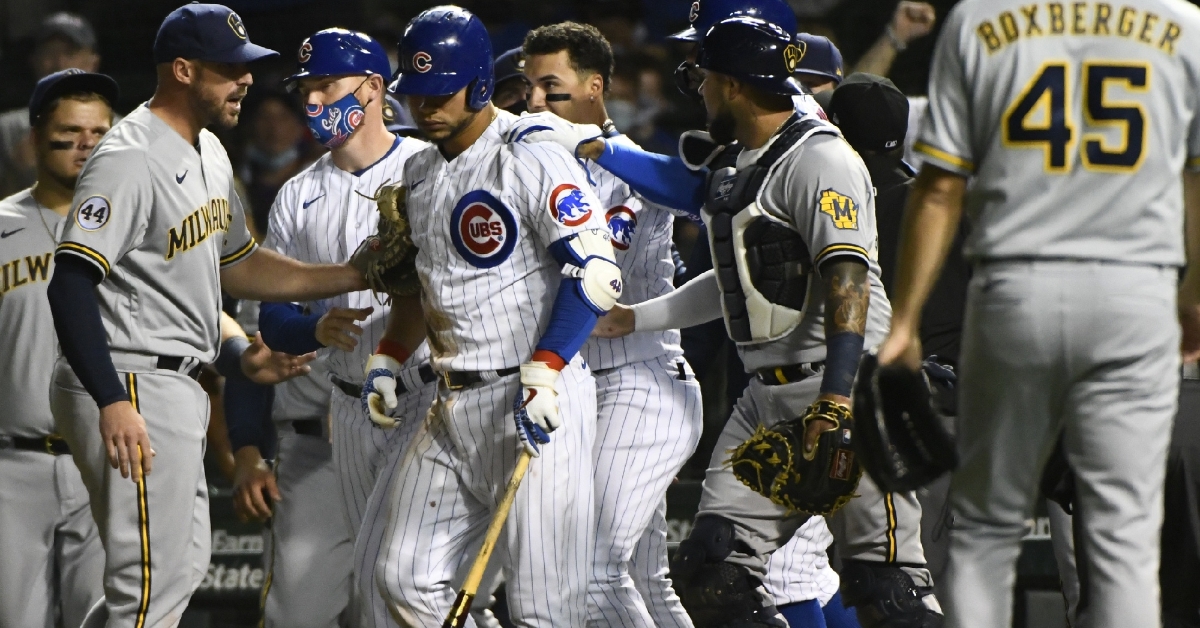 | | |
| --- | --- |
| Willson Contreras fined by MLB for violating COVID-19 protocol | |
---
| | | |
| --- | --- | --- |
| Sunday, April 11, 2021, 5:51 PM | | |
CHICAGO — A heated moment that caused the benches to clear in Tuesday's clash between the Chicago Cubs and the Milwaukee Brewers resulted in Cubs catcher Willson Contreras getting fined by MLB for violating COVID-19 protocol. Contreras was irate after a pitch hit him for the second time in the series, and he let Brewers reliever Brad Boxberger, who plunked him, hear about it.
Contreras walked toward the mound before being stopped as both benches at Wrigley Field briefly emptied as part of a benign brouhaha. As a result of the incident, Contreras was fined $7,500 by MLB, which he revealed to the media on Sunday.
"They said I broke the COVID rules," Contreras said. "But I was trying to defend my health because that hit by pitch to the head could have ended my career. That's something that they have to check. That's something that they have to see and feel. They can't think as lawyers. They can't think as the MLB commissioner. They have to think for the players. They have to take care of the batters because we're getting hit a lot."
MLB has cracked down on fracases in the midst of the pandemic in order to discourage large groups of players from congregating, and Contreras paid the price for inciting a fracas, despite how mild and short-lived it was.
Willson Contreras says he was fined $7500 for an incident the other day with the Brewers after he got hit by a pitch for the second day in a row. Caused the benches to clear for a moment. Contreras says he was told he violated Covid protocols.

— Jesse Rogers (@JesseRogersESPN) April 11, 2021