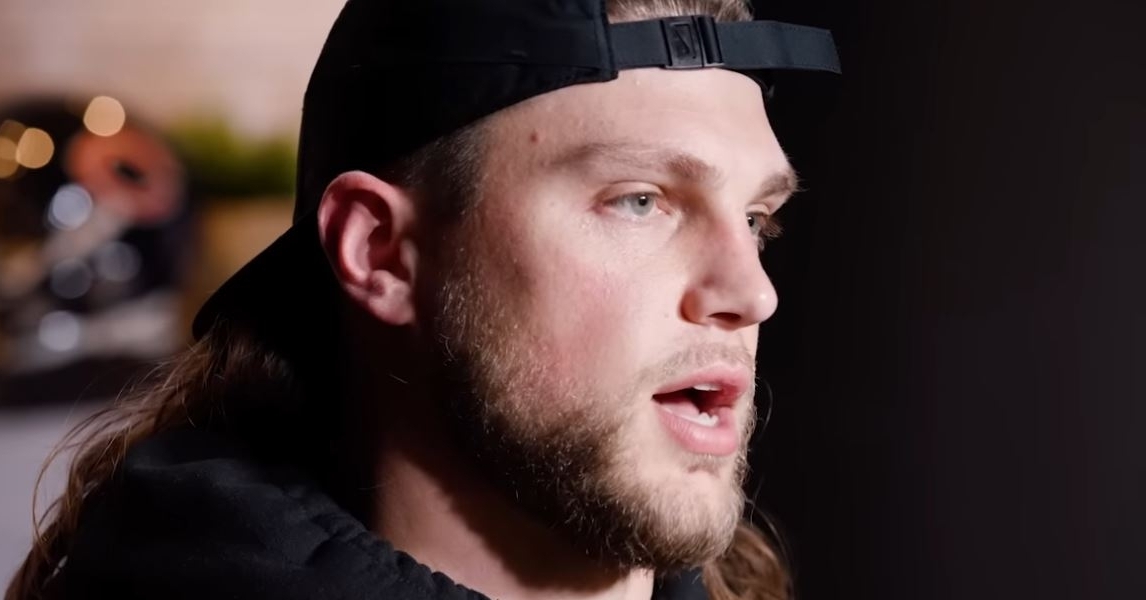 | | |
| --- | --- |
| Top 30 Bears for 2023: Tonyan and two rookies make the cut | |
---
Yesterday, we started our two-week special about what 30 players could make or break the Bears season. As mentioned in the previous column, it will take more than 30 players to have a team be successful, but some players are more important than others.
The back end of this list which we continue to dive into, are essential pieces of this team, but once you start to get into the top 10 or even top 15, for that matter, those are considered the difference makers. This area of the list is filled with players who have started before and or have the potential to start at some point this season. Their production will be the key to the Bear's success this season and their long-term success.
27. Robert Tonyan
One of the most overlooked units on this Bears team is the TE room which plays an integral part in this offense. Not only do the Bears TEs need to know how to block when you look at their running game, but they also need to know how to give Justin Fields the safety valve he is looking for.
You started to see that much more with Cole Kmet last season, who not only emerged as a big-time target for Fields but formed a connection that the Bears hope to build on this season. However, apart from Kmet, the Bears didn't have another TE to lean on, but that will all change this season as former Packer TE Robert Tonyan has been brought in.
Formally a starter with Green Bay, Tonyan is coming off a knee injury that sidelined him for more than a season before finally getting back into the mix last season. While his production was way down, Tonyan can still be a valuable asset to this team, especially in a backup role.
Making $2.6 million this season, Tonyan will give the Bears a reliable No. 2 TE option that they lacked a season ago, and that will only help Justin Fields and his development. This is someone who can stretch the field, but Tonyan is known for his red zone success, as he had double-digit TDs just a few seasons ago. That is something the Bears offense lacked a season ago, and if they can get consistent red zone production from him, look for Fields to make significant strides this season.
26. Zaach Pickens
Any time you are coming off a season where you ranked dead last in QB sacks and pressures while also ranking near the bottom in YPC allowed, the front seven of your defense needs a ton of work. Ryan Poles took that to heart and did a great job of addressing that in both Free Agency and the NFL draft.
The draft is where I want to highlight the next player, as Zaach Pickens will be a crucial piece to the Bears success this season. Coming off a solid College career with the University of South Carolina, Pickens was a day two selection for the Bears in this year's draft and is seen as a player that will fix some of those defensive holes.
Sure, most see him as a rotational guy at best right now, but this is someone who could emerge as a starter before too long. Even with veterans Justin Jones and Andrew Billings ahead of him on the depth chart, Pickens is a young guy loaded with talent that could emerge as a significant player before too long.
25. Tyrique Stevenson
It's not too often that a team has a secondary loaded with players 25 years old or younger. Well, that is the case for the Bears, as Eddie Jackson is the only one in the secondary older than 25 years old. That means that this unit is by far one of the youngest units in football but also a unit with a ton of potential.
With guys like Jaylon Johnson, Kyler Gordon, and Jaquon Brisker sharing the field with Jackson, this unit can potentially be a top-10 secondary not only this season but for many years to come. Throw in second-rounder Tyrique Stevenson, and this already promising unit got much better.
Stevenson was a wild card when the Bears drafted him, but he has done nothing but impress all summer long. It has gotten to the point where the coaching staff has hinted at him taking Kindle Vildor's starting spot and pushing Gordon to the nickel CB position to move Stevenson outside. If that is the case, he instantly becomes a crucial piece on this Bears team, as opposing QBs will test him early and often to avoid going after Johnson.
The better he plays, the harder it will be for defenses to pick and choose what defenders to target and when. Although he is listed as No. 25 on this list, he could easily find himself higher should he take over as a starter before too long.