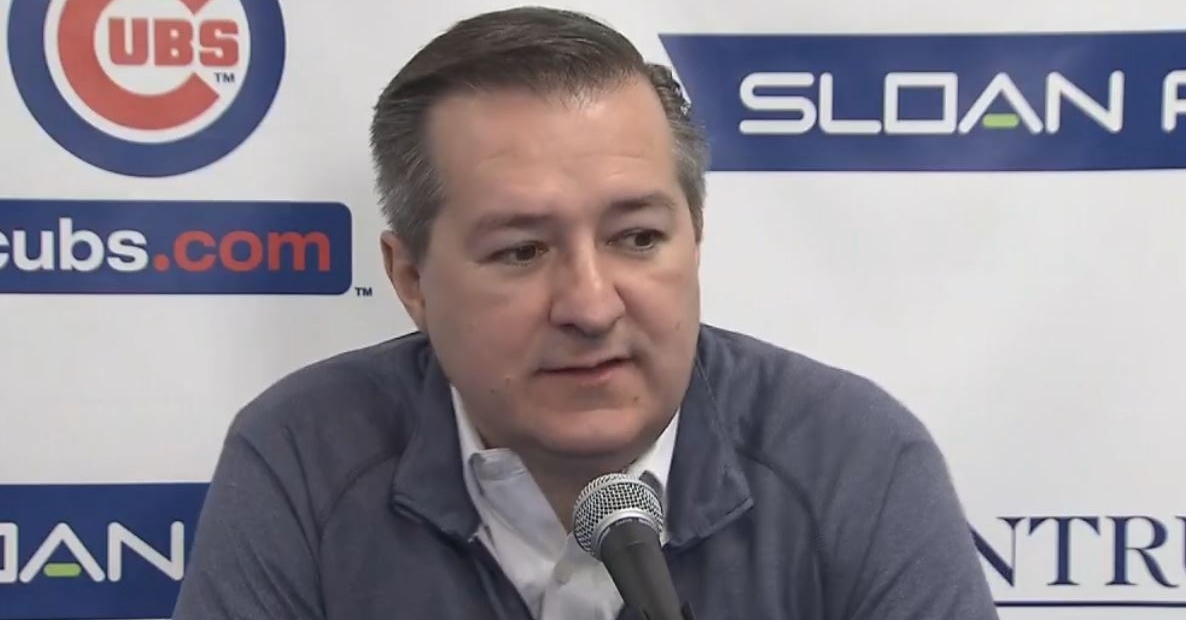 | | |
| --- | --- |
| 8 things that coronavirus might change in MLB | |
---
| | | |
| --- | --- | --- |
| Tuesday, May 26, 2020, 12:32 PM | | |
It is no secret that the Covid-19 pandemic has drastically altered things in the world. In terms of sports, baseball may be one of the sports most affected. Since the sport has been shut down in March, there has been no baseball in April and May for the first time in years.
The nation is missing its past time, but each team is also losing the precious revenue that keeps their team economically afloat.
Each owner is fairly wealthy, but most of the money that eventually goes into the pockets of players, front office members, and the coaching staff is made through revenue. Whether that be ticket sales, concessions at the ballpark, jerseys, hats, stadium tours, etc. teams make their money.
For the Cubs, it has been reported that almost 70% of their budget comes from those game-day revenues. So let's take a step back and realize what that means.
The Cubs have one of the largest budgets in baseball. The Northsiders have been over the luxury tax limits for the past two seasons, which has led to budget constraints during free agency over the past two winters. The Cubs are set to spend over 200 million dollars this year and are set to be over the luxury tax for a third year, which could induce significant penalties.
So for a team that has one of the most expensive rosters, it also relies on revenue to carry 70% of the budget. That essentially means for a Cubs team that owes over 200 million dollars, they will only be able to afford 30% of those expenses if coronavirus leads to this season being canceled.
The Cubs will lose out on millions of dollars the longer we go without baseball and even more money, the longer that games go without fans. Millions of dollars that are owed to players and coaches — even if those salaries are limited this season. Plus, there is money that the players have been fighting for in discussions with the owners.
The largest unknown of the operation is how the landscape of baseball will be economically affected by Covid-19. If these teams continue to go without revenue, this could lead to an extreme budget shortage.
Let me lay out a couple of potential scenarios that could be likely as a result of the coronavirus:
1. Contracts will need to be restructured temporarily since ownership will not have the funds to pay massive deals.
2. Players who are ticketed for free agency may face an open market of teams afraid to spend, due to the lack of funds from the shutdown.
3. Players anticipate free agency being dry, and players will go back to ownership and pine for an extension, potentially asking for an offer they may have previously rejected, thinking they deserved more or could get more in free agency.
4. Teams may look to shed their large contracts via trade to organizations that can handle them, for example, the Yankees, Dodgers, Red Sox, and maybe even Cubs could take on some larger salaries from lower revenue teams — potentially a Mike Trout megadeal from the Angels.
5. Megadeals, or at least mega deals as we know it, may not be even possible to do for the next few years.
6. The baseball contracts could turn into more of an NFL or NBA landscape.
7. Baseball may take even longer to begin due to the economic and legal questions that the MLB's player's association and the owners need to answer before the league can continue.
8. The next year and a half of baseball will be a trial and error period — but the new negotiations of the Collective Bargaining Agreement after 2021 could be a savior for the economic aspect of the game.
For the Cubs, this could lead them possibly able to afford to extend the likes of Anthony Rizzo, Kris Bryant, Javier Baez, Kyle Schwarber, and Willson Contreras — which would almost leave them in a more advantageous spot economically than they were before the shutdown. However, there are still a lot of question marks in that scenario and a lot of money that will be involved.
This could also mean the Cubs not breaking the bank on extensions before the shutdown could leave them in a place in which they have a lot of leverage in negotiations following the shutdown. A Kris Bryant who may have wanted a 250 million dollar extension may realize the landscape is now much smaller, even for a player of his caliber, due to the virus. This could, in turn, give the Cubs a chance to sign him cheaper than he would have been, potentially even what they had hoped to sign him initially — and offer that he and Scott Boras reportedly declined.
The fact of the matter is, there is a lot of question marks regarding the economics of baseball — and it could lead to rosters being altered and constructed differently for years to come.