| | |
| --- | --- |
| All-Time Greats: Negro League's James 'Cool Papa' Bell | |
---
| | | |
| --- | --- | --- |
| Tuesday, February 2, 2021, 9:52 AM | | |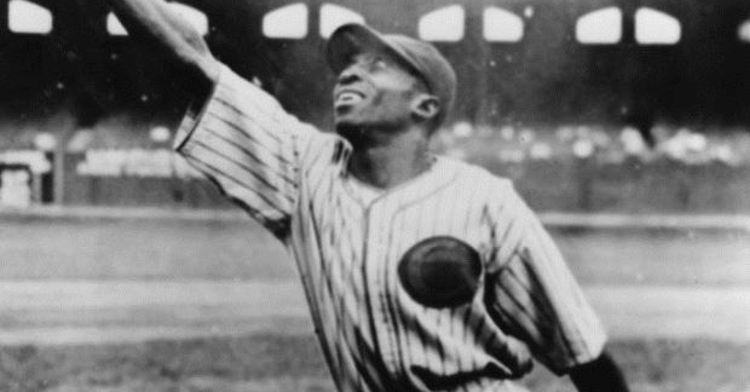 The month of February is not only an important month in America but one I hold close to my heart. I am talking about Black History Month. February is dedicated to the African American culture as we celebrate and honor those who have made a difference in American History.
If you ask me, there should be more than just one month to celebrate Black History, but at least the nation has 28 days to honor those who have made a difference. Part of this celebration is looking back at sports history and recognizing some of the greats that often go unnoticed.
For baseball, all you must do is look at the Negro Leagues to realize that so much from that league's history has gone under-appreciated.
In honor of this month, I will be looking back at some of the best Negro League players, teams, and executives that impacted the great sport we love. After all, if it weren't for some of these players, who knows where our game would be now and who knows if the likes of Jackie Robinson and so many international players would likely have never stepped foot on the field.
To start this series, we kick things off with Cool Papa Bell. The Centerfielder had a decorated career that spanned more than 20 seasons. 10 of those years were spent with the St. Louis Stars, with five coming for the Pittsburgh Crawfords and Homestead Grays. He spent two years with the Chicago American Giants, one year with Detroit Wolves before finishing his career with the Kansas City Monarchs.
Bell was an impressive player who logged more than 5000 career at-bats during his tenure. Over 24 years, he collected 1206 runs, 1633 hits, 57 homers, 623 RBIs, and 286 stolen bases while posting a .325 career batting average. Those numbers may not jump out at you, but they earned him a hall of fame recognition, landing in the Hall in 1974.
Bell, or "Cool Papa Bell" as the players called him, was one of the best players ever to lace it up in the Negro League. Not only that, but he may also have been one of the fastest if not the fastest player in MLB history. When you look at some of the game's history speedsters, that is telling you something right there.
There is a story back in the day from when Satchel Paige was facing Bell in a game. As the story goes, Bell got ahold of one of Paige's pitches and hit a line drive right past his right ear. Not only did Paige have to get out of the way, but as he turned to see where the ball was going, it hit Bell on the basepaths. Bell was sliding into second at the time. This could be an exaggeration to show how fast Bell indeed was, but speed kills.
Bell played in the Negro Leagues from 1922-46 and retired the year before Robinson broke the Color Barrier. Had he not retired, he may have joined Robinson on the MLB circuit. Speed is what Bell will always be known for, often taking two or three bases on bunts or even beating out routine grounders to the pitcher.
He was nothing but a blur around the bases for 24 years. Unlike most players in the game today, Bell defined the definition of outfield play. While most players like to playback on a ball to prevent it from going over their heads, Bell did the exact opposite. He played extremely shallow in center as he was able to turn and run down anything that stayed in the yard. Not only did he play 24 years this way, but he played 12 months out of the year, spending 21 years playing winter ball in both the Dominican Republic and Mexico. Talk about a gamer.
Bell was born in Starkville, Mississippi, in 1903 before moving to St. Louis at age 17 with his parents. Shortly after that, he began his baseball career with the Compton Hill Cubs (St. Louis) and joined the Negro League just two years later at 19. Although he is known as a center fielder, Bell's nickname comes from being a pitcher, which he also had some success.
With an arsenal of curveballs, knuckles, and screwballs that could be thrown from three different release points, Bell was simply calm and cool on the mound hence the nickname "Cool Papa Bell." Following an injury to his pitching arm, Bell moved to centerfield, which was the perfect spot to utilize his speed.
Bell won five Negro League titles across his tenure as a player in the years 1928, 30, 31, 43, and 44. Bell is listed as a right-handed hitter, but he learned how to switch hit at some point, which meant he would reach first base even faster from the left side. That speed was lethal on the bases as he stole 175 bases in a 200-game season and could round the bases in under 12 seconds flat. That is just lightning quick.
While many of the Negro League stats are incomplete, there is no telling how good of a player bell was. He retired from the game at age 47 in 1950 while finishing his career with the Kansas City Stars, previously the Monarchs. Following his playing days, Bell became a scout for the St. Louis Browns until they moved to Baltimore. He was the fifth Negro League player selected to the hall of fame before passing on March 7, 1991.