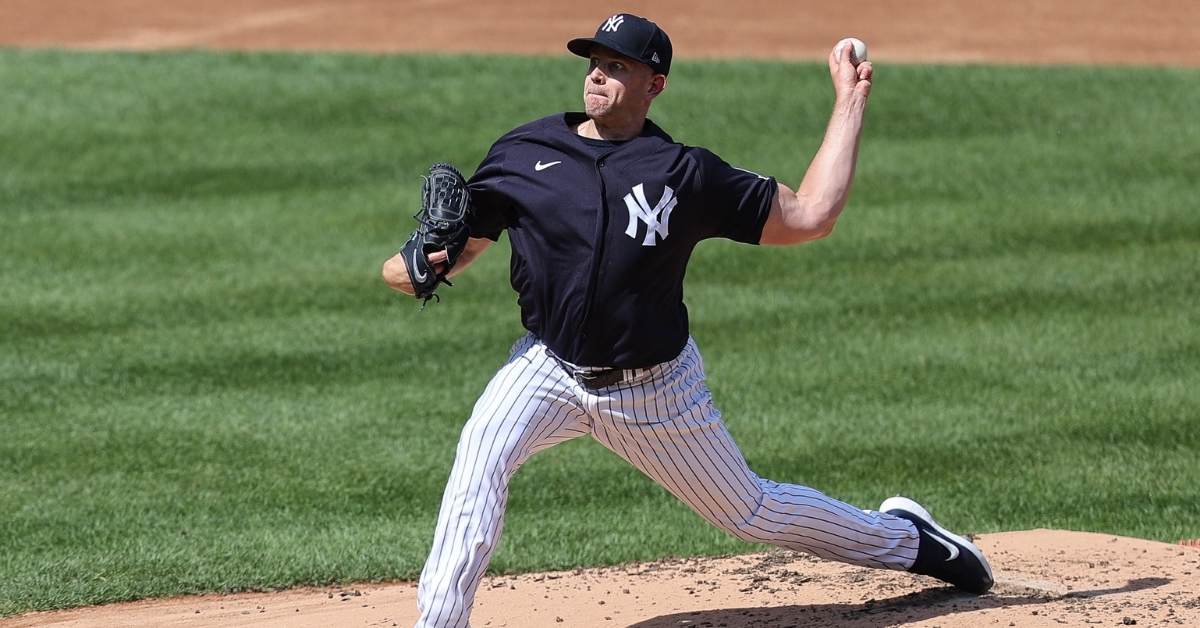 | | |
| --- | --- |
| Commentary: Cubs should make a move for James Paxton | |
---
| | | |
| --- | --- | --- |
| Friday, February 12, 2021, 7:11 PM | | |
To the surprise of many fans, the Cubs started to spend some money in free agency the past few weeks to field this roster better. What is even more surprising is that Tom Ricketts has added additional funds to the payroll, giving this team more flexibility. Jed Hoyer is adamant that more additions are coming but won't say where those additions will come from?
From outside the organization looking in, this Cubs team is a far cry from where they were four years ago. The pitching staff is no longer intact, a lot of their core players have regressed, and constant changes to the roster have been in effect since 2018. That doesn't mean this team can't win the NL Central this season.
Chicago is fortunate enough to play in a division where no one is miles above the rest. St. Louis may have cemented themselves as the favorites after the Nolan Arenado trade, but the Cubs will once again be right up there when the season is done. The Cubs believe they can compete once again this season, but they know that they need a little more help on the roster.
Adding Trevor Williams to the rotation was a big help, but nothing to get your juices pumping. Hoyer wants to add more to this roster and believes this team still has moves to make with starting pitching still on his mind. While young, controllable starting pitchers should be the center of attention, what about looking at the remaining free-agent class to see if a deal can be done.
After losing both Jose Quintana and Jon Lester in free agency, the Cubs rotation has zero left-handed starters. That is not something a team wants to roll into the season with, so acquiring a lefty is crucial at this point. Of the top 10 remaining free agents left, one name has popped as a fit with the Cubs in left-hander James Paxton.
The 32-year-old southpaw won't turn 33 until November and is coming off a rough 2020 season after a strong run. Paxton has been part of the Yankees rotation the past two seasons, going 15-6 with a 3.82 ERA in 2019. That included a stretch where he went 11-2 with a 3.02 ERA to lead the Yankees into the playoffs.
Before his New York tenure, Paxton was one of the premier arms in the Seattle system who emerged in 2017. After bouncing around from AAA to the majors from 2013-16, Paxton could still find success, going 18-15 with a 3.64 ERA. Once he landed in the rotation full time in 2017, Paxton didn't disappoint, going 12-5 with a 2.98 ERA, including tossing a no-hitter.
The big Canadian continued his success in 2018, going 11-6 with a 3.76 ERA in his final season in Seattle, walking just 42 hitters, and strikeout out a career-high 208 in only 160 innings of work. Paxton has always been a durable starter capable of starting 30 games, but he isn't a colossal innings-eater, topping 150 innings twice with a career-high 160 in 2018.
Paxton doesn't walk many hitters and strikes out his fair share as he has roughly a 1/3.8 strikeout to walk ratio over his career. The 2020 season was a season to forget for Paxton as he went 1-1 with a 6.64 ERA in five games. Concerning, yes, but his seven walks to 26 strikeouts shows his command is still there.
Given his struggles last season, the Yankees felt it was best to let him test the free-agent waters instead of investing a long-term deal on him. Paxton is someone who can still run his heater up there in the 93-95 range and will love off his assortment of off-speed stuff and location to get outs.
Typically, a guy who would claim 15-20 million a season, Paxton may have to settle for less than 10 million this year, which could play into the Cubs
hands.
As things sit, the Blue Jays are the favorites to get him even after resigning Robbie Ray and trading for Steven Matz. Pair them with Hyun- Jin Ryu, and the Jays will have three lefties in their rotation, with Paxton giving them possibly four. Toronto wants more starting pitching, but they are looking for more of a short-term answer as opposed to long. That is precisely where Paxton would land at this point.
Along with Toronto, St. Louis, Philadelphia, San Francisco, Minnesota, Milwaukee, and the Cubs are all listed as possibilities as Paxton fills a need they all have. The Twins appeared to be the favorites early on, but after signing JA Happ to an eight-million-dollar contract and then bringing back Nelson Cruz, they may have played themselves out of the Paxton sweepstakes.
A healthy Paxton would be a significant upgrade to any rotation and make a good No. 2 or 3 starter. In the Cubs case, he could ultimately become the ace as he still has the pure stuff to make that happen. From a price side of things, Paxton won't come cheap, but the longer he sits looking for work, the more chances the Cubs have to get him.
https://www.youtube.com/watch?v=hQHUHSr0PTI