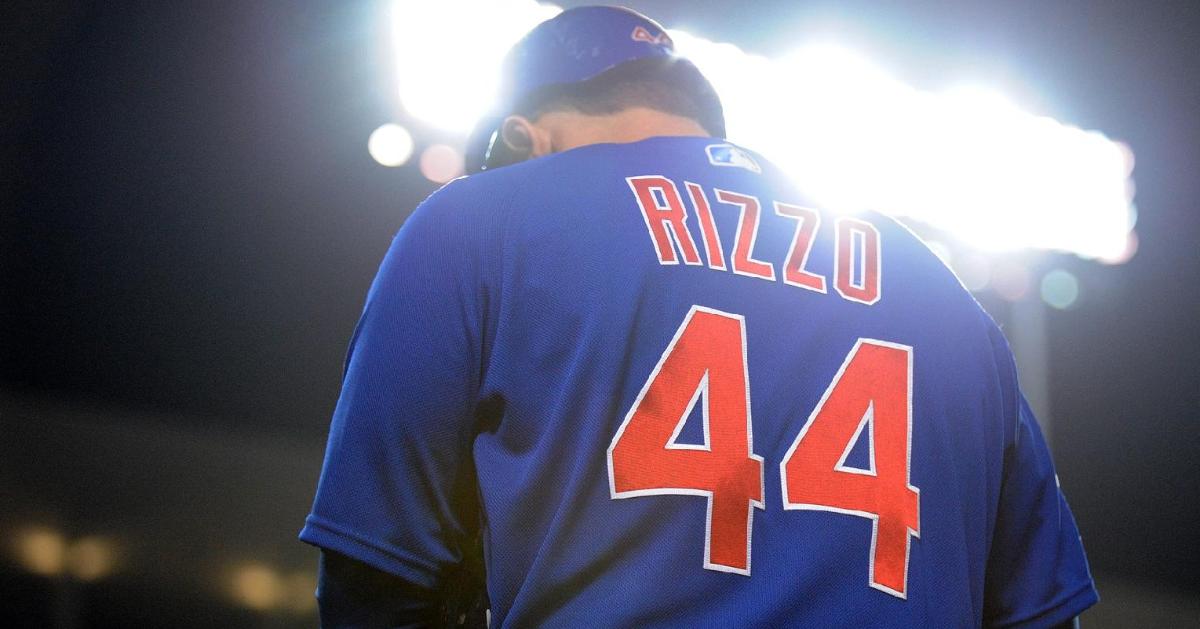 | | |
| --- | --- |
| Commentary: Great leaders show you how it's done | |
---
Five straight W's and almost a sixth, Rizzo on a scooter decked out with tassels and a basket, Castellanos with the epic bat "flip" (more like slam!), Heyward with his "We don't give a "expletive" about anyone else" quote, and Zobrist with his at-bats that can only be described as "inspiring" to the other hitters. Sound familiar? Well, not to put the cart before the horse, or to make any presumptions of a playoff entrance, much less a run but these 2019 Chicago Cubs (at least for September at crunch time) are beginning to look a lot like the team Theo and Co. envisioned at the beginning of the season.
Remember it? The front office was looking for more leadership. They wanted players that closely resembled that 2016 team that ultimately won 103 games in the regular season and went on to win the first World Series in 108 years. Let's think back for a second, you had Grandpa Rossy who lead the clubhouse even as a backup catcher, Dexter Fowler with his "You go we go" mentality at the plate from Manager Joe Maddon, John Lackey who would absolutely sear your soul if you made a mistake in the field and was the unequivocal vocal leader of the pitching staff and last but not least the 17 minutes that would change the course of Cubs' lore forever from none other than Jason Heyward in the weight room in Cleveland. That team had the fewest errors in the major leagues and scored 808 runs with only giving up 556 respectively on their way to utterly dominating everyone until they ran into the equally hot Cleveland Indians but ultimately overcame to win one for the generations of Cubs' fans who never got to see it.
This was back before Javier Baez was "El Mago," before Anthony Rizzo was "My Captain," before Castellanos' 55 doubles on the year (Have we mentioned re-signing him NOW?), before "Bam Bam" Kyle Schwarber decided to hit everything out, before there was a shred of doubt that Kris Bryant was every bit the superstar he's showing us here in September with people questioning whether or not he's good (still curious about this one?) and finally, before the instantly-viral greatest hat balancing act of all time by America's newest favorite Cubs fan.
Now, these guys in 2019 are no guarantee of course of playoff success, but they are quietly beginning to resemble the type of team the fans have been clamoring for and are playing exciting baseball. Why? Because you are beginning to see the level of leadership necessary to make a push and not necessarily from Manager Joe Maddon whose even-keeled personality, even amid his greatest adversity as a Cubs manager with all the injuries, is maddening to anyone wanting to see a fire. Yes, the 55 runs over the weekend and Monday's game was fun to watch. Yes, watching Nico Hoerner overtake any semblance of a return from Addison Russell is nothing short of spectacular. And, Yes, watching the bullpen hold opponents when put into precarious positions and watching the defense not throw the games away (literally) has been amazing. However, it's the leadership, yet so quiet that is changing the overall script of this 2019 team.
Now, I know what some will say. "Yeah, but let's prove it on the road," and "The season's not over," and "They can still stink it up and lose out on the playoffs," and you wouldn't be wrong for feeling that way. But, let's take a look at the greatness of the leadership that you are seeing. For the first time in what seems like forever, this team is having fun. They are playing loose, they are enjoying one another, and they are joking around with each other, while also pulling for one another in other areas in stepping out to campaign for Lester and the Roberto Clemente award claiming, "Jon Lester is a quiet leader He may not tell you himself about all that he does, but there are those who gladly will."
Look no further than Rizzo on the scooter taking lightly what was a pretty serious injury and at exactly the wrong time for this club. Look at Castellanos sitting atop the dugout laughing and enjoying his teammates while every Cubs fan falls further and further in love with the guy and what he has brought to this team. As manager Joe Maddon put it shortly after his arrival, "He's reminding us what hunger looks like." Finally, look at Contreras and Caratini who have had the next man up attitude all year long as evidenced by Caratini stepping in for the injured Rizzo one night followed by Contreras trading spots to take over first on another.
Long gone are the days of longing for Daniel Descalso to come in and earn the leadership role, or the drama of worrying about every little thing Russell does, here to stay is Heyward yet again leading by the ever-so only when necessary challenges, the effort and heart of Castellanos, the fantastic play of Hoerner being immediately accepted in that clubhouse, and the bullpen fighting to get guys out to get that offense back to the plate while every starting pitcher is battling no matter how difficult it seems at the start.
Now, imagine for however brief a second how fun this team will be when Rizzo comes back, and El Mago is completely healed with Hoerner at second! Whooo Wheee! This team is beginning to show signs that it is willing to fight, willing to have fun, and ready to make a run. So, while we wait and see if it all comes to fruition at the end of the year, the one thing we can absolutely enjoy in the final weeks is watching the leadership "show you (us) how it's done."

Tags: Cubs Baseball
,
Dexter Fowler
,
John Lackey
,
Jason Heyward
,
,
Anthony Rizzo
,
Kyle Schwarber
,
,
Addison Russell
,
,
Daniel Descalso
,
Joe Maddon