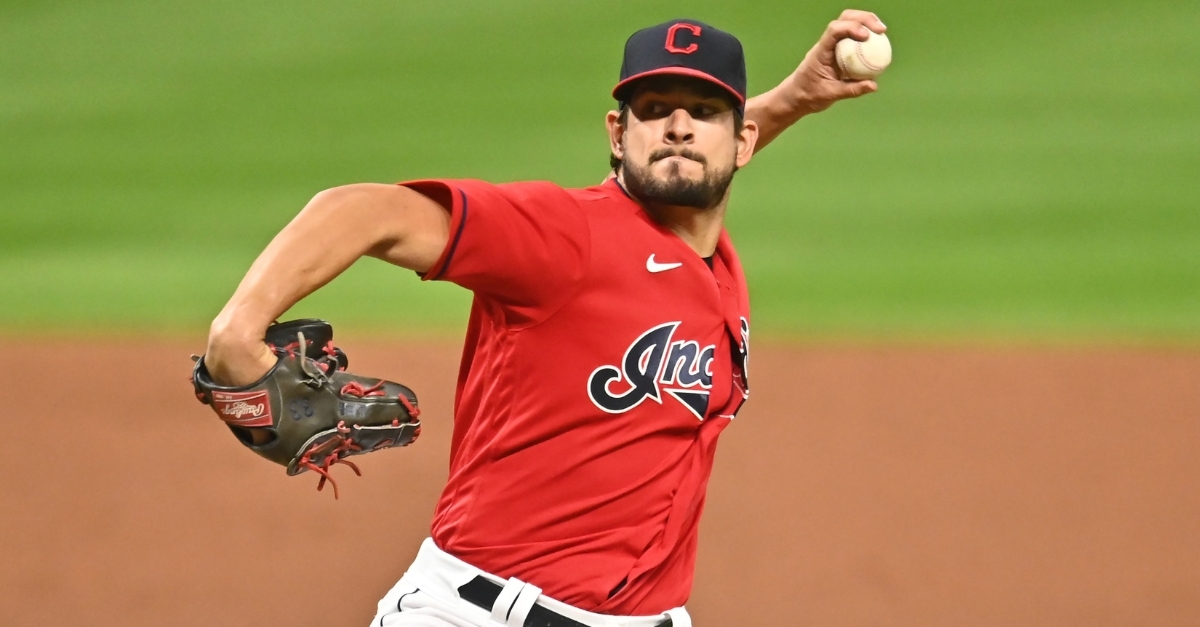 | | |
| --- | --- |
| Helping Hand: Cubs could look at lefty reliever | |
---
Despite what Theo Epstein and Jed Hoyer did last season in finding bullpen arms, the Cubs pen was a pleasant surprise. After being one of the worst pens in baseball the first few weeks, they dramatically turned things around and became a top-five pen, including the best in the National League in September. Those numbers could have been even better if Craig Kimbrel was his usual self, but there is room for optimism.
Entering this offseason, a lot of the arms they have in place should be back next season. Guys like Brad Weick and Rowan Wick should be returning from their injuries, with Jason Adam, Kyle Ryan, Ryan Tepera, and Dan Winkler as other options to return. Perhaps no one is more important than Jeremey Jeffress, who had a phenomenal season for the Cubs last year.
Signed for a veteran's minimum contract in February, Jeffress emerged as the Cubs MVP in the pen, filling in when Kimbrel lost his closer's job while pitching out of countless high leverage situations. Despite most of his outings being nerve-wracking, Jeffress knows how to pitch and figured a way to pitch around any jam. He needs to be brought back, but will the price be too much?
For the sake of things, let's say that Jeffress and the Cubs are not able to reach a deal. Then what? There will be an opening in the back of the pen that would need to be filled, and if you looked at the news recently, a great helping hand is now available. Although surprising, but less surprising when you look at the toll COVID took on teams this season, the Indians released their 30-year old closer Brad Hand making him a free agent.
Normally I would shy away from any closer entering their 30's, but Hand is not one of them. He is a lefty which, the Cubs lacked all last season and he has been dominating as of late, especially since joining the Indians. After posting a 2.05 ERA in 2020, the Indians decided to decline his 10-million-dollar option making him a free agent.
Hand could always end up back with the Tribe, but he may not get the amount of money his option was for making things interesting. If this were a typical free agent season, Hand would be in line for a significant payday given his body of work and that he still should have some years left. Looking at what Will Smith, Zach Britton, and Drew Pomeranz have earned in recent seasons, Hand would have been in line for three-year 30-35-million-dollar cash in.
With this being a COVID offseason, I find it very difficult he gets close to 25 million even if signed to a three-year deal. If that is the case, the Cubs should go after him as he could solve two problems. The first problem would be the apparent need for left-handed relievers. Hand is precisely that and has been one of the best since 2017.
Hand also has been in a closer's role the past few seasons meaning the Cubs would have a long-term option for when Kimbrel is done. Who knows, maybe Kimbrel is done as a closer now given what fans have seen since he has joined the Cubs. Hand came into the league in 2011 with the Marlins, where he was a starting pitcher. He went 1-8 that season in 12 starts.
Following an injury-riddled 2012-13 that saw him throw just 24 combined innings, Hand returned to started form making 28 starts across the next two seasons. The results were not as he went 8-15, which ultimately led to him leaving Miami for the Padres.
San Diego saw something in him, but it wasn't as a starter. They wanted him in the pen, and they immediately showed why. In his first full season as a reliever in 2016, Hand appeared in 82 games posting a 2.92 ERA in 88 innings. The next season saw Hand pitch in 72 games posting a 2.16 ERA and earning 21 saves. Whatever San Diego saw, it worked, and Hand was quickly becoming a legitimate late-inning arm.
During the 2018-19 seasons, Hand put his name on the map as one of the better closers in the game. Across 129 combined games with the Indians and Padres, Hand posted a 3.10 ERA but a 3.30 with Cleveland. He threw a total of 127 innings over those two seasons and recorded 66 saves in 73 tries.
Looking to continue his dominance this season, Hand was one of the bright spots of Cleveland's overall strong pitching staff. Hand saw action in 23 games, compiling 22 innings, and posted a career-low 2.05 to go with 16 saves in 17 tries. It seems as if Hand is starting to come into his own, which could be a good thing for whoever signs him next.
Unlike most closers in the game today, Hand is not known for his hard-throwing overpowering stuff. He tends to sit in the 93-94 range but uses great breaking stuff to get hitters out. I have no idea why the Indians felt he wasn't worth nine million for this season, but someone will bite on him this offseason.
Whoever does will not only have him for 2021 but could quite possibly get him for 2022 and 2023, getting the best years out of Hand before he gets too old. The Cubs should undoubtedly be one of these teams as they need to start looking toward the future and the present. The Cubs primary goal is to develop some form of pitching, but that doesn't appear to be happening right now.
Even if they had MLB pitching ready, it wouldn't necessarily be in relief. The Cubs need to spend on relief pitching this offseason to help set them up for the next few years. What better way than to start with Hand.