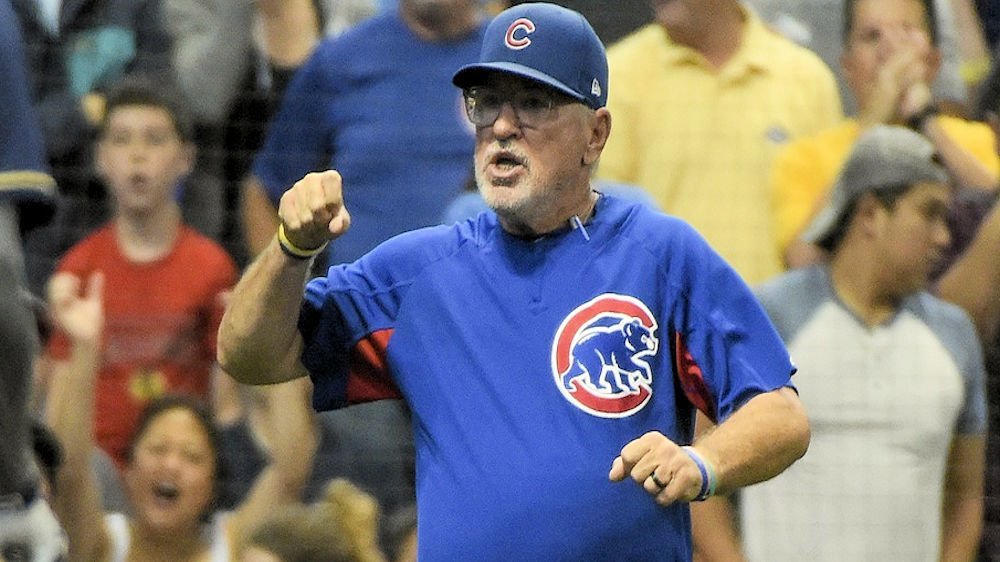 | | |
| --- | --- |
| Questions linger with Cubs coaching staff | |
---
In the absence of scores and transaction details in black and white, all any of us in the media can really do is speculate, as the slow part of the off-season grinds on.
With ESPN insider, Jesse Rogers, now reporting that Jim Hickey will most likely be fired shortly, questions continue to arise surrounding the Cubs' coaching and managerial staff.
I predicted a few weeks ago that Chili Davis and Jim Hickey would inevitably become the fall guys for the 2018 season that ended with more questions than answers. Davis was fired back on October 11th and was replaced by Anthony Iapoce four days later, then the Brewers snatched up assistant hitting coach, Andy Haines, and named him as their new hitting coach; at least Brandon Hyde, and presumably Lester Strode, are staying put.
The move by the Brewers kind of boggles my mind. The Brewers were on offensive fire in 2018, while the Cubs slumped, yet they fire a successful hitting coach and replace him with Haines, who was part of a slumping package in Chicago. No one can blame Haines for wanting to better himself, it's the Brewers' mindset that has me scratching my head. It will certainly be interesting to see how both Cubs hit next season, but back to Jim Hickey and conjecture…
Joe Maddon and Jim Hickey have become sort of a package deal, leaving me to wonder if Maddon's lack of extension talks isn't somehow directly wired to Hickey's imminent firing. The two spent nine seasons together in Tampa (2006-2014), and it seems fairly obvious that Maddon at least helped to push Bosio out to make room for Hickey in Chicago.
By all accounts, Theo Epstein, at least on the surface, is very pleased with Maddon's work. Who wouldn't be? The man took the Cubs to the playoffs in his first year, ending a seven-year playoff absence, then ended a 108 year World Series drought in just his second season in Chicago. So, is it possible that Joe Maddon is the one who may be disgruntled? Perhaps over Jim Hickey?
Joe Maddon is a guy who likes to have complete control and taking his preferred pitching coach away from him may have not sat well. While Maddon is still locked in for 2019, I've begun to wonder if perhaps Maddon knew that Hickey's job was most likely in jeopardy, and thus was hesitant to seek an extension past his contract's 2019 end date.
While Maddon is certainly smart enough not to make any drastic or desperate moves regarding his own career over a pitching coach change, I can't help but wonder if maybe he's taken the stance of, "Hey, you fired my guy, so let's see how 2019 goes with his replacement, and then I'll decide."
Maddon is a talented manager who'd be hired in an instant by almost any team seeking managerial changes, and a stipulation to include the hiring of Jim Hickey as pitching coach as part of a deal to obtain Maddon wouldn't be that farfetched.
Theo Epstein remarked in his first 2018 post-season interview, that 'the Cubs' wouldn't be changing coaches, just for the sake of changing coaches," but here we are with a new hitting coach, and apparently a new pitching coach coming soon. Chili Davis didn't get the job done, and now it appears as though something isn't sitting right with Hickey in charge of the pitching staff.
I've surmised for a while that the players' body language suggested that Hickey wasn't connecting with the players, and it would now appear that Epstein also sees something amiss. Whether it's lack of respect and connection that I sense, or something completely different, Hickey's job is apparently hanging in the balance.
Admittedly, there's no way to know if Big Joe is posing for some kind of power play, or preparing to make some sort of statement about his relationship with Hickey, but if he leaves Chicago after next season, it will certainly be interesting to note who the next pitching coach will be.