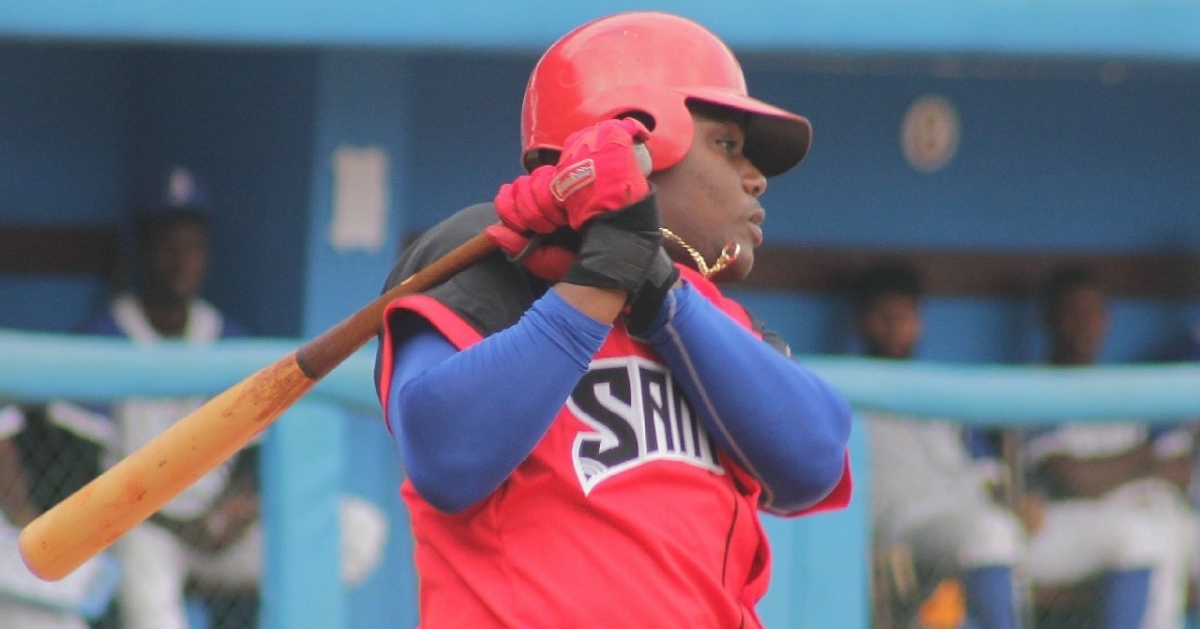 | | |
| --- | --- |
| Shohei Otani 2.0 coming soon to MLB | |
---
| | | |
| --- | --- | --- |
| Monday, December 7, 2020, 6:52 PM | | |
The last week or so have marked a tough time for some Cubs fans as the beginning of the end began for this franchise. I am not talking about a complete teardown of this team, but recently the Cubs got rid of some players that played significant roles in not only the World Series but across the past five years.
After tendering contracts to Kris Bryant and Javy Baez, among others, the Cubs were faced with some tough decisions as Jed Hoyer was set to leave his first mark on the team. To no one's surprise, Albert Almora has not tendered a contract making him a free agent this season. The second big name to find himself non-tendered was a bit more of a surprise, especially when his name surfaced in trade talks not all that long ago.
Kyle Schwarber was the second significant piece not to have a contract tendered, making him a free agent this season. If you're basing that decision solely on his season last year, you can see why he was not tendered, but his body of work overall makes it a bit puzzling. Schwarber was never going to be a star player but provided the Cubs with legitimate power from the left side. At worst, I expected to see him return this season and possibly get traded down the road.
With both his and Almora's departure from the team, Chicago now has holes to fill in the outfield that needs to be addressed. Don't get me wrong, there is always a possibility that Schwarber and or Almora return to this team on a new deal, but I don't see that happening. With, what options do the Cubs have for left field?
Ian Happ is undoubtedly one of the internal options, but moving him to left would create a void in center. With no Almora, the Cubs would be hard-pressed to find a replacement right away. Chicago also has Cameron Maybin decide on who I think would be an ideal fit for this team. The problem with Maybin is that he has never been an everyday player, so picking his services up still doesn't help.
Signing Eddie Rosario seems like the ideal fit, but given his tender was roughly in the same range as Schwarber's when they let him go, would the Cubs be willing to pull the trigger and bring him aboard? How about looking at the international market, particularly Cuba, where the Cubs have found outfield prospects.
Should that be the Cubs' direction, then Shohei Otani 2.0 could be available for Cubs in Oscar Colas, who has been posted from his team this season. The 21-year-old prospect has defected from Cuba and is looking to become the next Otani as he both pitches and plays outfield. Ironically, those are both positions of need for the Cubs right now.
Starting with the hitting side of things. Colas may only be 21 but has had extensive experience at the pro level playing in Japan last season. Colas has been playing pro-ball since 17 when he was on the Cuban National Series during that time.
Colas is one of the best prospects to emerge from Cuba in quite some time and is seeking a major league deal this offseason. Last year while playing in Japan, Colas put together a solid 302/350/516 slash line showing terrific power and plate discipline all season. Along with his great approach at the plate, Colas is also a left-handed pitcher who can run his heater up to 95 MPH. That makes him a coveted option for two positions.
Given that he is the age of most college juniors and his versatility as a player, you shouldn't be surprised to see multiple teams lining up for his services this offseason. The question is how many teams are interested in him, and are they willing to let him play both OF and pitcher. If he is good enough to do both, then why not let him. It gives a team versatility on the roster and would allow them to sign another player, given he can play two positions.
The problem I see is what has happened with Otani. Yes, Otani proves he can hit and shouldn't have an issue finding time in the everyday lineup. Unfortunately, the pitching side of things hasn't worked since he has come stateside dealing with multiple injuries. There will come a time when the Angels may have to choose how to use Otani long term, limiting him to one position.
The same thing can be said with Colas. For now, teams are willing to take a chance on him and see how good he can be both at the plate and on the mound. However, they will ultimately need to decide what he projects better as long term. The Cubs are as good as anyone when it comes to finding versatile talent and putting them in a position to succeed. I would love for Hoyer and the crew to look at this guy and bring him in.
Worst case scenario is you sign him for a few years on the cheaper side of things only to find out he isn't as good of a two-way player as you hoped. The plus side of things is you get a unique player that everyone will covet if it works. Colas will be someone to watch all offseason as the rumors will continue to surface.