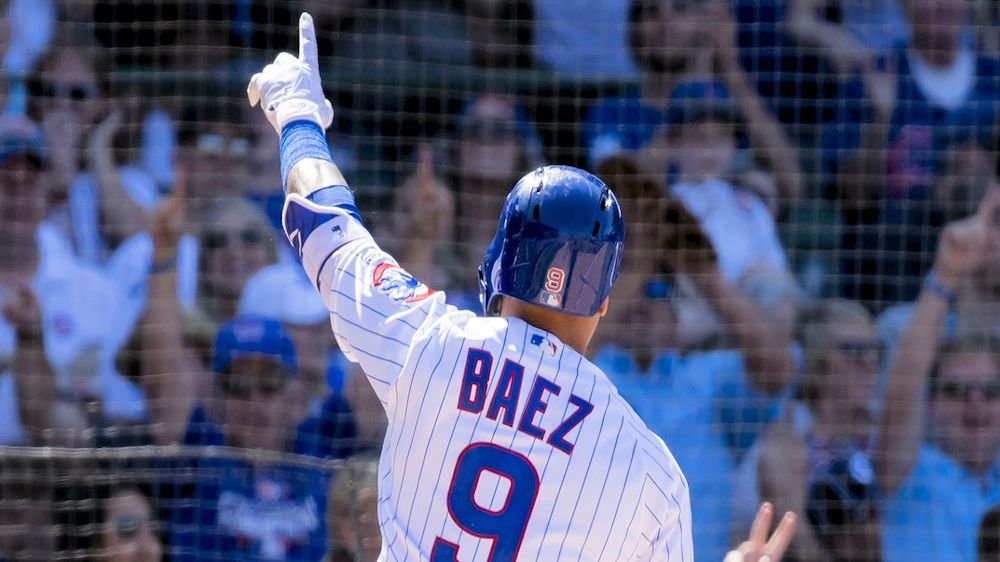 | | |
| --- | --- |
| 2018 MLB All-Star Roster breakdown | |
---
| | | |
| --- | --- | --- |
| Monday, July 9, 2018, 5:46 PM | | |
The fans are done voting, the players have cast their team ballots, the votes have been tallied, and MLB has announced the starting lineups for the 2018 All-Star Game to be held at Nationals Park, Washington, DC, on July 17th, 2018.
The starting lineups for the two teams are as follows:
AMERICAN LEAGUE: Manager, AJ Hinch
(C) Wilson Ramos, TBR
(1B) Jose Abreu, CWS
(2B) Jose Altuve, HOU
(3B) Jose Ramirez, CLE
(SS) Manny Machado, BAL
(OF) Mookie Betts, BOS
(OF) Mike Trout, LAA
(OF) Aaron Judge, NYY
(DH) J.D. Martinez, BOS
NATIONAL LEAGUE: Manager, Dave Roberts
(C) Willson Contreras, CHC
(1B) Freddie Freeman, ATL
(2B) Javier Baez, CHC
(3B) Nolan Arenado, COL
(SS) Brandon Crawford, SFG
(OF) Nick Markakis, ATL
(OF) Matt Kemp, LAD
(OF) Bryce Harper, WAS
I'd have preferred nothing more than to have seen the American League All-Stars facing a National League team comprised of nothing but the Chicago Cubs (how great would that be?), but that couldn't (and didn't) happen. Personally, I'd love to see the ASG consist of the reigning World Series champs facing the all-stars from the opposing league. Houston was dominant last year, as were the Cubs from the year before. How great would it be to see teams like that, facing a stacked team from the opposite league?
For the most part, though, I think the fans did a pretty decent job of selecting the best of the best. Although I like him, I don't think Bryce Harper is having much of an All-Star year this season, slashing just .218/.374/.472. To be fair though, Bryce, for the most part, is a very fan-friendly player, full of charisma, and he's good for the game. If none of the Cubs' outfielders were going to make it, I'd have liked to have seen Billy Hamilton make it to the dance, even as a reserve player, but he didn't. That kid is nothing but hustle, speed, and smiles, and he is certainly fun to watch.
I've never been much of an American League fan, but I was glad to see Trout, Machado and especially Jose Altuve make the squad. Altuve and Baez are unquestionably the best of the best in the world of second-baseman, and I can't wait to the two of them show-off and showdown, if even for just a couple of innings.
MLB also released the names of the reserve players and pitchers, they are:
AMERICAN LEAGUE:
POSITION PLAYERS: (C) Salvador Perez, KCR, (1B) Mitch Moreland, BOS, (2B) Gleyber Torres, NYY, (3B) Alex Bregman, HOU, (SS) Francisco Lindor, CLE, (OF) Michael Brantley, CLE, (OF) Shin-Soo Choo, TEX, (OF Mitch Haniger, SEA, (OF) George Springer, HOU, and (DH) Nelson Cruz, SEA.
PITCHERS: (RHP) Trevor Bauer, CLE, (RHP) Jose Berrios, MIN, (LHP) Aroldis Chapman, NYY, (RHP) Gerrit Cole, HOU, (RHP) Edwin Diaz, SEA, (LHP) J.A. Happ, TOR, (RHP) Joe Jimenez, DET, (RHP) Craig Kimbrel, BOS, (RHP) Corey Kluber, CLE, (LHP) Chris Sale, BOS, (RHP) Luis Severino, NYY, (RHP) Blake Treinen, OAK, and (RHP) Justin Verlander, HOU.
NATIONAL LEAGUE:
POSITION PLAYERS: (C) Buster Posey, SFG, (C) J.T. Realmuto, MIA, (1B) Paul Goldschmidt, ARI, (1B) Joey Votto, CIN, (2B) Ozzie Albies, ATL, (2B) Scooter Gennett, CIN, (3B) Eugenio Suarez, CIN, (SS) Trevor Story, COL, (OF) Charlie Blackmon, COL, (OF) Lorenzo Cain, MIL, and (OF) Christian Yelich, MIL.
PITCHERS: (LHP) Patrick Corbin, ARI, (RHP) Jacob DeGrom, NYM, (LHP) Sean Doolittle, WAS, (RHP) Mike Foltynewicz, ATL, (LHP) Josh Hader, MIL, (LHP) Brad Hand, SDP, (RHP) Kenley Jansen, LAD, ( LHP) Jon Lester, CHC, (RHP) Miles Mikolas, STL, (RHP) Aaron Nola, PHI, (RHP) Max Scherzer, WAS, and (LHP) Felipe Vazquez, PIT.
The American League seeks to win its sixth straight Mid-Summer Classic, and its seventh out of the last ten. For over a quarter-century, the AL has dominated the ASG, going 19-6, since 1992.
Unlike in years past, when the All-Star Game determined home-field advantage for the World Series, today's games are just an exhibition of talent. Whether their team of choice wins or loses, the fans enjoy seeing the best of the best. Man, think of all the fun Joe Maddon could have with these rosters…