| | |
| --- | --- |
| 2019 season projections: Cubs relievers | |
---
| | | |
| --- | --- | --- |
| Thursday, February 28, 2019, 12:06 PM | | |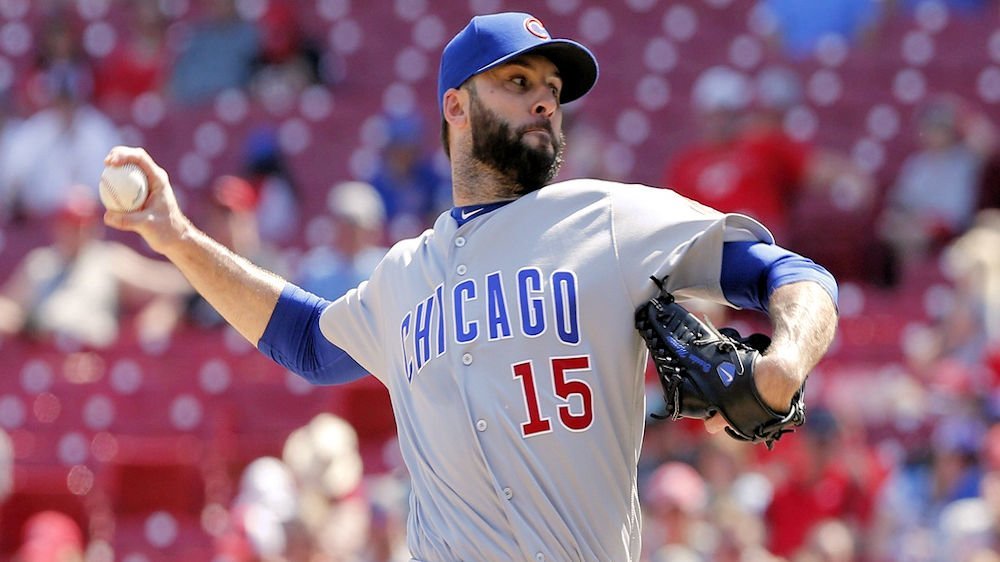 Despite the 95-win season, the Cubs put together last season; it still was only good enough for a Wild-Card playoff spot, which they were eliminated in extra innings.
One of the team's strengths last season happened to be the bullpen, that although overworked at times, continue to produce and deliver more often than not when called upon. Hoping to establish a strong pen once again to help to compete for another playoff spot, the bullpen as it stands right now may be deep but is still coming into question as the season is ramping up.
The Cubs have plenty of arms to choose from in the bullpen, but only a handful of arms that are ready or have seen significant experience at the MLB level. Not to mention, some early season injuries will force certain players out of their regular roles. However, once fully healthy and everyone has their established roles in the pen, the Cubs will once again have the potential to boost one of the best pens in the game yet again.
These are my projections on how the bullpen arms will look his season.
BRANDON MORROW: Projection, 45 G 2.24 ERA 28 Saves.
Although injured the first month or so during the regular season, Morrow will be a huge part of the bullpen immediately. I don't see him stepping into the closer's role immediately, but once he does step into that role, he should have no problem holding that down for the remainder of the season.
Considering how it will almost be a year from when he last threw a regular season pitch, Morrow will take his lumps early in the season, but that will be limited at best. Armed with his 98-mph heater and nasty front door slider Morrow will once again establish himself as an elite reliever to make the Cubs bullpen even better than predicted.
TYLER CHATWOOD: Projection: 20 G 4.50 ERA.
Who would have thought we would have been in this position after signing Chatwood last season? After the year he had a season ago, it wouldn't shock me to see him in AAA to start the year had he had option years left. Since Chatwood is out of options, the Cubs have no choice but to put him on the roster or release him and eat that salary.
That could be a blessing in disguise for both the Cubs and the Chatwood. If Tyler can figure out his command and show the potential the Cubs saw in him, he could earn his way back into the rotation by the end of the season or next year. If the Cubs find out he can deliver in the bullpen, they may have a late-inning reliever of the future without having to break the bank for one down the road.
In either scenario, Chatwood has a lot to prove this season and will get a chance to do so. I certainly don't see him being used in high leverage situations early on, but he will get an opportunity to fine tune his craft throughout the year. With blowouts and doubleheaders likely happening throughout the season, Chatwood can make a spot start here or there or pitch multiple innings to save other arms. It will be in those games where he will need to prove himself.
Pedro Strop: Projection 73 G 2.57 ERA 13 Saves.
What else can you say about Pedro Strop? Not only has he been one of the most under-appreciated relievers on the Cubs roster, but he has also been the most consistent and effective reliever and remains the only arm in the pen since 2013 to play the entire season in the MLB.
He has continuously improved his command each, and that has proven valuable because his role has become more important with each of the passing seasons. His value was on full display when he stepped in for Morrow to pick up 12 saves down the stretch and handle the closer's role.
With Morrow injured to start the year, Strop will most likely handle the closer duties early in the season until Morrow is back in his full swing. Who knows, based on the job Strop does, maybe he will remain a full-time closer if Morrow cannot stay healthy. If not, he will go back to the set-up role which is where he has thrived in the past four seasons.
CARL EDWARDS JR: Projection: 57 G 2.85 ERA.
Ever since CJ has stepped on the Wrigley Field mound, Theo, Joe, and company have raved about his stuff and have claimed he is the closer of the future. That may be true, and when you watch him pitch, you can see how good his stuff is at times.
The one thing holding him back from taking that next step is his confidence and consistency. When he is on, hitters have a hard time making contact, and he makes hitters look flat silly. On the flip side, when he loses it, Edwards seems lost, and a has that famous deer in the headlights look that no one can miss. Until he can consistently find the zone, he will never be trusted to close games or pitch in high leverage situations daily. 2019 is a big year for him to show that he has what it takes to deliver late in games.
BRANDON KINTZLER: Projection: 53 G 3.68 ERA.
Now at age 34, Kintzler will no longer blow hitters away forcing him to get them out other ways. That is where his sinker comes into play as that is the go-to pitch.
Despite his horrendous welcoming on the North Side last year, Kintzler is back in a Cubs uniform eager to prove that he isn't the pitcher that showed up last year. Looking to show that he still can be depended on in this league two things need to happen from him this year.
First thing would be throwing more strikes to cut down on walks. Kintzler doesn't have the stuff to overpower hitters so falling behind, or walking batters is a recipe for disaster. That is something he frequently did with the Cubs last year. The second thing he needs to do is establish his sinker. When Brandon is on top of his game, he is a ground ball specialist with his sinker getting pounded into the dirt. Last year, that was far from the case as the pitch was elevated more often than not leading to hard contact. Although his days as an elite reliever may be over, Kintzler is still a veteran arm that will have a significant role this year.
STEVE CISHEK: Projection: 78 G 2.45 ERA 3 saves.
Mister rubber arm will be looked upon to have another busy and strong season in 2019. After showing he can handle a considerable workload last season, expect the Cubs to rely on him a ton this season, with maybe shorter outings in the process.
With tons of closing and back end of the bullpen experience, Cishek can be used in multiple areas to help make the bullpen strong. He can be a matchup nightmare for managers because he can be used as a specialist, set-up man, closer, or multiple-inning reliever. That gives Maddon tons of options to deploy him as a weapon and if used correctly with his innings not getting out of hand, expect him to be strong again in 2019.
BRAD BRACH: Projection 64 G 3.12 ERA 5 saves.
Much like Strop and Cishek, Brach has played many roles in the bullpen and has thrived more often than not. With Jesse Chavez back with Texas following free agency, Brach's role in the bullpen will be that much more extensive as he was the Cubs big-name winter arm for the 2019 free agency.
The question to be seen will be what Brach the Cubs will see in 2019. The Baltimore version who struggled mightily since opening day or the Atlanta version that showed closer promise toward the end of the season. The Cubs got lucky with Chavez last year and the way he produced once he arrived in Chicago. Maybe there are hopes Brach could do the same this year in Chicago given how the Cubs expect to be in the playoff hunt most of the season.
With 30 plus saves the past two seasons, Brach would certainly be comfortable in the closer role this season if called upon. He will get a few chances to close throughout the year, but I see him more as a set-up man who will be called upon to do more as the season progresses.
MIKE MONTGOMERY: Projection: 42 G 10 starts 5-3 3.56 ERA.
The hope would be for Monty to stay in the pen all season. That would mean the starting rotation would remain intact and that no significant injuries would have taken place. Not is that unrealistic to think, but it probably won't happen which makes this swingman that much more critical to the Cubs.
When in the bullpen, Montgomery can do multiple jobs for Chicago which is more valuable than people realize. He can come in for a couple of batters and be used as a lefty on lefty matchup. He can close if need be coming into the season with a handful of saves. He can also be that long reliever that can eat up innings if a starter gets chased early which in return saves a bullpen for the rest of the series.
Whatever the Cubs need him for, chances are he will be ready to go. Even by expressing his desire to be a starter the past few seasons, Monty now realizes his best value with this team is as a swingman. Every player wants to do more, but if this is the best way to get more wins, expect Monty to continue to be a professional and deliver.
BRIAN DUENSING: Projection: 15 G 4.85 ERA.
If the Cubs wanted to cut ties with him after the year, he had last year; no one would have blamed them. Being that he was hurt last season for large chunks of the season and that he signed a 2-year deal before the 2018 season, the Cubs may be willing to give him one more shot as a lefty specialist given what he did in 2017.
Unfortunately for him, I don't think his time with the Cubs will last long as I predict early season struggles yet again. However, this time it won't be command issues, but instead, hard contact issues forcing the Cubs to cut ties with him and move on.
XAVIER CEDENO: Projection: 34 G 3.33 ERA.
The beneficiary of the Duensing move may be Cedeno. A late off-season acquisition for the Cubs, Cedeno has been extremely tough against lefties and showed that after the Brewers traded for him last year from the White Sox.
After signing a minor league deal with an invite to Spring Training, no one would be shocked if he started the season in either AAA or on the big-league roster. I feel with Duensing under the 2-year deal he will break camp as the lefty specialist, but don't be surprised to see Cedeno in the MLB by the end of May and staying there for the rest of 2019.