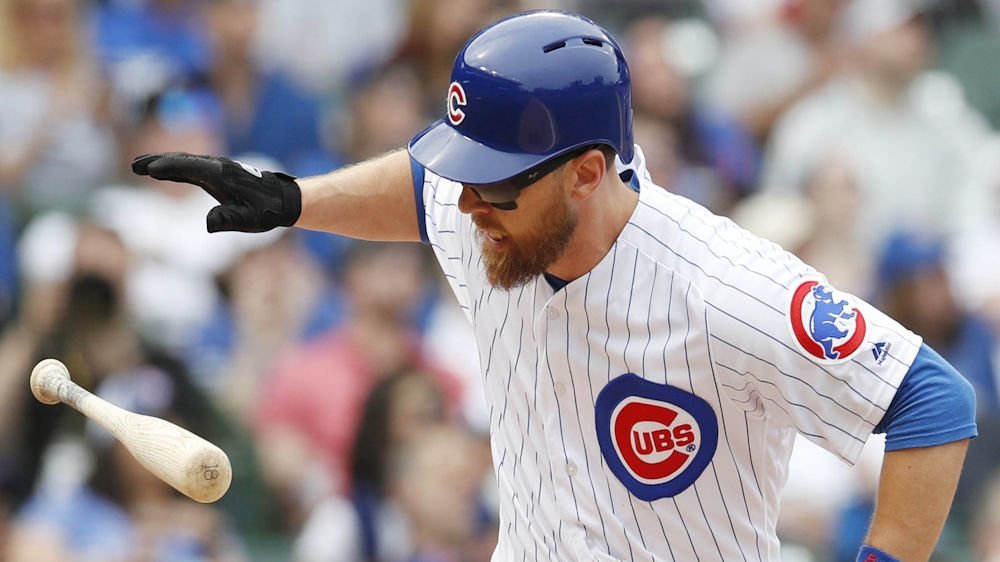 | | |
| --- | --- |
| Cubs News: A "Maddoning" Start to the Season | |
---
The baseball season is a marathon, not a sprint. Every team wins 60, and every team loses 60; it's what a team does with the other 42 that defines a season. The beauty of baseball is you can have a few bad weeks and survive, unlike the NFL where eight bad weeks means you aren't going to the playoffs.
Looking at the Chicago Cubs April schedule early in the winter, with the first 19 games versus the Marlins, Reds, Brewers, Pirates, Braves, and Cardinals most of us thought a 13-6 or 14-5 start was reasonable to expect, given the fact that four of the teams above are in rebuilding mode. A strong April was imperative to have a less stressful September.
Ian Happ took the first pitch of the season out of the park and then didn't get a hit until two cities later. The club amassed a major league record with 57 strikeouts through the first week of the season. The first turn through the rotation produced one good and one bad start by each of the starters not named Hendricks. The bullpen has been solid, even though new closer Brandon Morrow has had only two saves in the first three weeks. The schedule maker, along with Mother Nature has not befriended the Cubs. After leaving Arizona, the club traveled through three time zones to Miami, got rained out in Cincinnati, played in Milwaukee and since arriving home on April 9 for the start of a nine-game homestand has had three rainouts and near-freezing temperatures almost every day.
When they have played, it's been a mixed bag. The North Siders have been shut out three times and held to one run on two occasions. They usually follow up a double-digit scoring game, with very little offensively the next day.
We all know baseball players need to be in rhythm, and too many days off destroys timing. It certainly hasn't helped that Anthony Rizzo went on the DL with back tightness. It has been a difficult spring for Rizzo, as he has also had to deal with the Parkland tragedy.
There are still a few issues that continue to plague the Cubs that are not new, most notably:
Hitting with RISP
Too many strikeouts in the lineup
Situational hitting
Lack of production from the leadoff spot
Inconsistent Starting Pitching
Despite a new hitting coach in Chilli Davis, the lineup has not changed their hitting approach. Jason Heyward can only improve his swing so many times, before its time to sit on the bench. A lineup with Happ, Schwarber, Heyward and the pitcher is just not enough contact versus quality pitching. I know it's early, but I would like to see Joe Maddon have a little more faith in Albert Almora, Jr. The guy makes things happen when he is in the lineup, and I think Zobrist should be hitting fifth as he did in 2016. The numbers from that year prove it. Theo has resisted the urge to break up this starting core, but if he keeps getting all or nothing results, history tells us he is not afraid to pull a shocker.
The starting rotation has a tab of over $300 million, so it's up to them to pitch up to their career standards. 88-90 wins might be enough for the division, but expectations have changed, and division titles aren't enough anymore, curses have been broken, and jobs will be on the line if the season doesn't extend until November.

Upgrade Your Account
Unlock premium boards and exclusive features (e.g. ad-free) by upgrading your account today.
Upgrade Now