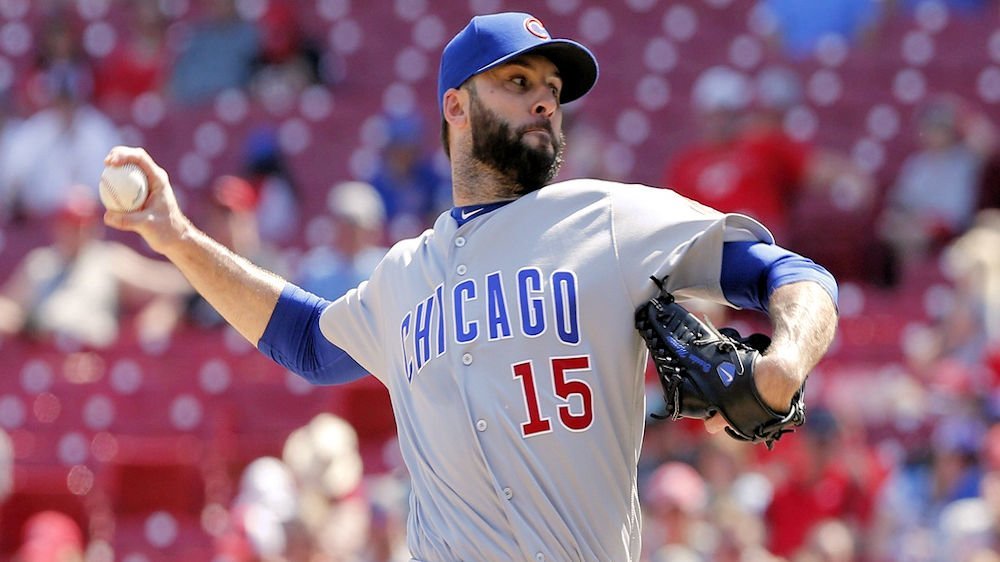 | | |
| --- | --- |
| Cubs News: Brandon Morrow's potential 2020 role | |
---
| | | |
| --- | --- | --- |
| Thursday, February 13, 2020, 2:12 PM | | |
Brandon Morrow is one of the biggest question marks for the 2020 Cubs.
The Cubs originally signed Morrow after a great 2017 campaign with the Dodgers as he was the setup man for Kenley Jansen. The righty pitched in 45 regular-season games that season and pitched to a 2.06 ERA. In the postseason, Morrow pitched in 14 of the team's 16 postseason games, including all seven in the World Series.
Despite the Astros using various illegal technologies to steal signs from opposing pitchers in that series, Morrow pitched five and a third inning of one-run baseball. However, in-game five, which was at Houston, Morrow gave up four runs without even getting an out, which likely had to do with sign stealing.
"Six out of seven times(that he pitched well)," Morrow told the media. "That's pretty good if they know what's coming."
That dominance was the reason the Cubs pulled the tigger on a two year deal. The Cubs actually had enough confidence in him that he was Joe Maddon's closer in 2018… or at least when he was healthy.
In the first half of 2018, Morrow pitched to a 1.47 ERA with 22 saves in 35 games. Despite his dominance, Morrow's season was cut short due to injury. Unfortunately for both Morrow and the Cubs, Morrow battled various setbacks that kept him out of the remainder of 2018 and the entire 2019 season.
Morrow felt like he almost owed it to the Cubs to give them what he has when finally healthy, so Morrow signed with the Cubs on a minor league deal with a non-roster invite to spring training.
If Morrow can look even reminiscent of his former self in spring training and the Cubs feel confident in his stability health-wise, Morrow could be a major contributor to a Cubs bullpen that has a lot of question marks.
If Morrow could possible settle back into a set up role in which he excelled in previously, and Craig Kimbrel returns to form after a full offseason and spring training of regular training (rather than getting signed in June and rushing back to the big leagues without any spring training) the Cubs could all of a sudden have a dynamic one-two punch in the back of their bullpen.
I know that is an extremely optimistic thought to have about two guys who have spent the majority of the last 365 days rehabbing injuries or sitting on couches…and not pitching in games. Still, it is certainly possible, and that would be a massive plus for a Cubs team that desperately needs to find some answers and consistency in a bullpen that has a lot of low cost, high risk, injury-prone, high reward players they are leaning on in 2020.
Morrow probably couldn't pitch back to back days, at least until he is eased back into the rhythm of a 162 game marathon, but any contribution from Morrow who has both electric stuff and experience would be a welcomed one by the Cubs and their fans.
Morrow is no stranger to the fact that his injuries have made the Cubs scramble in terms of filling the bullpen.
"My absence created a lot of problems the team had to address," Morrow said to 670 the Score. "Hopefully, I can come in and help us win."
Morrow is already in Arizona at spring training and has been for up to a week before the Cubs' pitchers and catchers were required to report. Morrow said he has already pitched four bullpens and has built-in some off days as he attempts to work his way back to throwing regularly.
In terms of how he feels, Morrow kept it brief.
"So far, so good."
Good news for the Cubs to hear without a doubt.