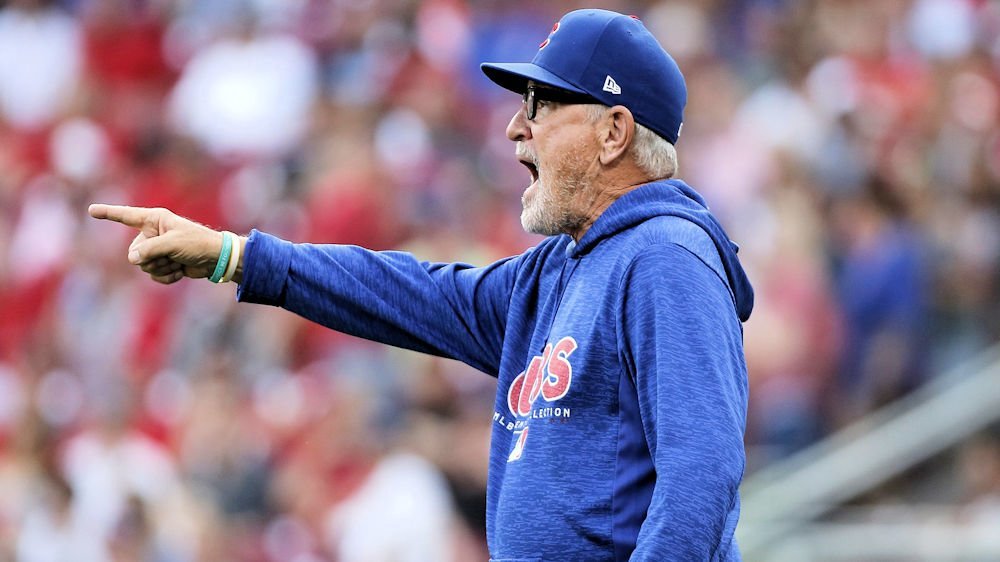 | | |
| --- | --- |
| Cubs News: Call the repairman, I think the Hot Stove may be broke | |
---
To say the Hot Stove is barely burning would be an understatement, as there wasn't nearly enough news for an Edition of Hot Corner last night. Funny thing about smoldering fires, they can either burn themselves out or ignite with a flash. Still, the embers are aglow, and time is slowly turning in the fans' favor.
Pitchers and catchers report in less than four weeks, spring training starts in five weeks, and yet the top free-agent shortstop (Machado), right-fielder (Harper), center-fielder (Pollock) and reliever (Ottavino) are all still available. Then there are guys like Craig Kimbrel and Dallas Keuchel who have yet to find homes, while position players like Marwin Gonzalez, Martin Maldonado, and Asdrubal Cabrera are still unemployed.
It's only a matter of time before the jam clears and the waters run free, but at what cost to the players? Something, or somebody, in this case, is only worth what someone is willing to pay. Harper and Machado may fetch those big deals, but what about guys like Mike Moustakas and Gio Gonzalez? I'm quite sure that the upper echelon of free-agents will be signed, but teams this winter seem to be sending a message to players of all contract statuses.
You have to give the top-tier of free-agents credit though, despite the uncertainty and the slow market, they are hanging on for every penny. Although the Phillies are still in the race (and perhaps the lead) for Bryce Harper, they sent a clear message by signing Andrew McCutchen, much the same as the message sent to Manny Machado by the Yankees when they decided to sign DJ LeMahieu: "We want you, but we don't necessarily need you."
For the Cubs, this could mean the possibility of getting value priced free-agents, but they still seem to show little interest in either signing free agents or trading for their needs. The 40 man roster looks reasonably sound now, but remember, they still have four relievers who left for free-agency (Chavez, Wilson, De La Rosa, and Garcia) and names like Mills, Maples and Norwood aren't going to fill those slots- at least not yet.
With the Cubs already $20M+ over the luxury tax threshold, their choices seem to be narrowing quickly. At a Joe Maddon charity event on Monday, a fan asked Joe, "What are the chances of [signing] Bryce Harper?" Without a pause, Maddon replied, "Not going to happen." At this point, Jim Deshaies stepped in and said, "Let's move on." For the Cubs to be able to sign anyone at this point, would undoubtedly mean having to clear salary off the books, the problem is, with most of the staff having down years last year, trade value may be a problem.
No one will take a chance on either Yu Darvish or Tyler Chatwood at this point, at least not unless the Cubs eat about 75% of their salaries ($20M for Darvish this year, $12.5M for Chatwood). Offensive woes have decreased trade value for guys like Happ or Schwarber, and Russell's off-field issues have his net worth in the toilet. Schwarber had drawn interest, although the Cubs want to hang on to him (smart move), but for most of the squad, trades seem unlikely before the non-waiver trade deadline in late-July.
Jason Heyward's name has been mentioned in a possible deal with the Giants, and although clearing his salary would help the Cubs tremendously ($20M this year, $106M left on his contract), the talks seem to have died down. The team has made it clear that moving salary is a must, and trading guys like Schwarber ($3.39M in 2019) aren't going to make a big enough dent to matter.
For now, the Cubs remain in a bit of a quandary. Theo Epstein seems to be selling the idea that new coaches (Tommy Hottovy and Anthony Iapoce) will make a ton of difference, but Theo is very good at spinning things. Is he really content with the roster going forward, or is he trying to make the best of a bad situation? I want to think he has a master plan, but then again, I felt that three months ago as well.