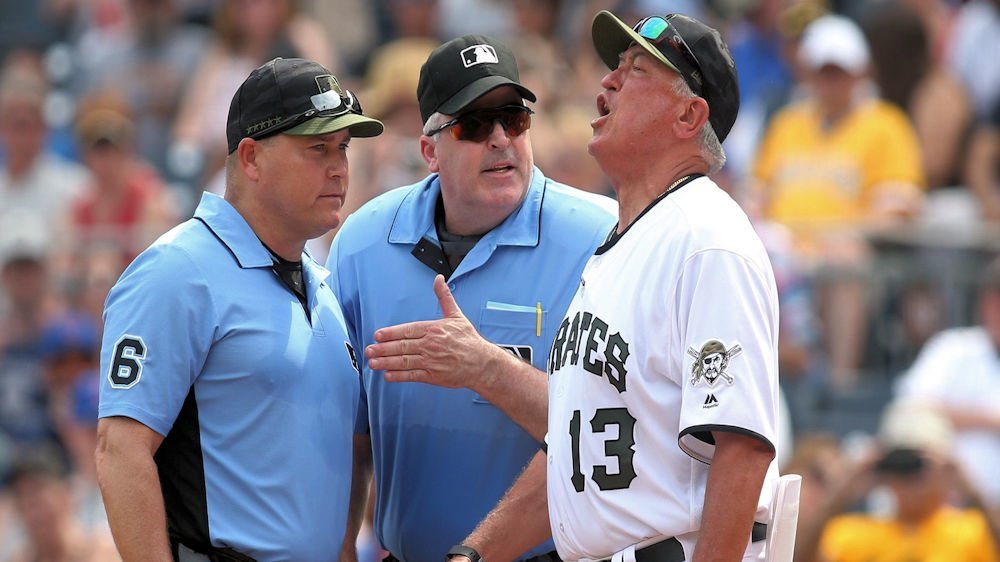 | | |
| --- | --- |
| Commentary: Baseball is becoming too soft | |
---
| | | |
| --- | --- | --- |
| Tuesday, May 29, 2018, 6:22 PM | | |
So here we are at the end of May and once again MLB has itself in the middle of another imbroglio involving an on-field play. Since this is for Cubs fans we don't care about the others, only the Rizzo slide yesterday is of importance. The split between Cubs fans and non-Cubs fans is expectedly obvious with guess who is on the side of Rizzo.
Nothing about that play changed the outcome of the game so the importance of it is merely MLB's want to get it right. My issue is that I was going to be OK either way with the review during the game but changing things after a night to read social media is where it becomes ridiculous.
MLB informed Rizzo today that the slide was illegal, and he should have been called out. Of course, they first called Joe Maddon and Theo Epstein and told them the slide was good. Huh? This just compounds the original decision faulty response and makes everyone wonder who the heck was the umpires talking to on the phone yesterday during the review?
It would seem that MLB needs to clean up its house first by getting people in the review booth that actually know the rules. It was just a few weeks ago the Cubs benefitted from some questionable reviews that the world thought was wrong. Add this mess and I expect to see Ken Burns doing a new docudrama about how the Cubs get all the breaks.
Major league baseball players are professionals and they have been playing this game their whole lives. They understand the dangers when they play. Why is MLB trying to protect them? Actually, they only want to protect some of them.
You can't slide into a catcher anymore and you can't slide into a middle infielder anymore. However, it is perfectly acceptable to mow down the first baseman while running down the line and by the way, go ahead and slide spikes high into a third baseman, he's fair game.
If MLB is hell-bent on making everyone safe and turning the game into no slide little league, then why aren't they more worried about line drives bouncing off pitcher's heads, and for goodness sakes please stop letting teams install thigh high walls along the foul lines for players to impale themselves on. Let's not even get into the outfield walls that they have no problems letting outfielders crash into with little or no padding.
Look, Rizzo slid into a catcher trying to break up a double play. This used to happen every game in MLB history and no one went to court to sue a player to stop playing hard. My god if Pete Rose creamed Ray Fosse today like he did in the 1970 All-Star Game, I shudder to think what his punishment would be.