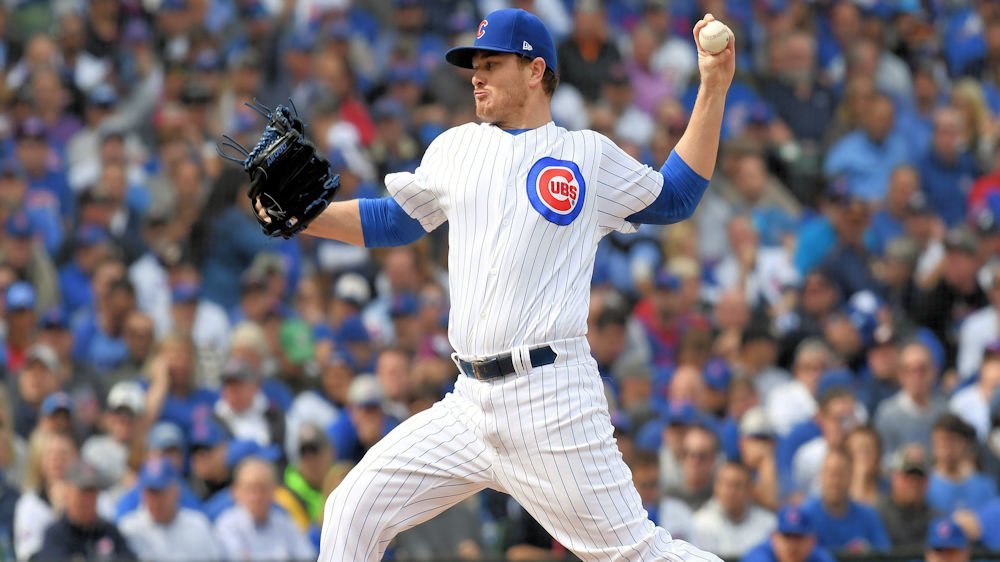 | | |
| --- | --- |
| Commentary: Bonehead moves abound in loss | |
---
| | | |
| --- | --- | --- |
| 2018-10-01 20:25:34.0 | | |
Like many of my fellow Cubs fans, I am pretty unhappy with the results of today's game. However, unlike many of my fellow Cubs fans, I know they will live to see another night and I feel pretty good about their chances.
The team from up north has been on a ridiculous run lately and the Cubs are one tired team. Not a good combination if you want to win a championship. I applaud the cheese heads their win and hope they go nuts and celebrate like college freshmen for three days.
Once the Cubs dispatch either the Rockies or Dodgers tomorrow night we will have a chance to renew acquaintances and I don't see them beating the Cubs in a five-game series. Should be fun.
For me the issue all year has been this. Joe Maddon has made some bonehead moves trying to show baseball how smart he is while costing the Cubs several games. Today, for example, why take out your best pitcher against the Brewers in the 6th inning when he had tossed only 64 pitches? You know your bullpen is tired and yet you go grab a guy with an under 2.00 ERA against them. Head scratcher there.
In the same inning, just to prove his insanity wasn't a fluke, Happ gets on and instead of calling for a sacrifice bunt to move him into scoring position he lets Contreras hit into a double play. As if by magic the next two guys get hits and they received nothing.
After that the game was done but he wasn't. He then brings in two guys who are really struggling right now in Justin Wilson and Brandon Kintzler and guess what? They both give up a run and then the game was over for sure.
The second issue is Chili Davis. I know I defended him and blamed the players earlier this month but like the 7-year old I am, I have changed my mind. He has to go after this season. Guys have regressed with his coaching.
The third leg of this wobbly stool is Jim Hickey the pitching coach. Remember when we used to have a pitching coach who would go out to the mound and say something to the pitcher and he would get out of the inning without any damage? Me too. Hickey goes out and I think tells the pitcher that if he gives up two hits and three runs he gets a new contract. Stop going out there and let Rizzo coach him.
I remember the not so distant past when by this time of year, we were all about the Blackhawks and lamenting the Bears and other teams were still in the playoffs, so it could really be worse than it is today. Hang in there my fellow fans we still have some baseball to play and it will be good.