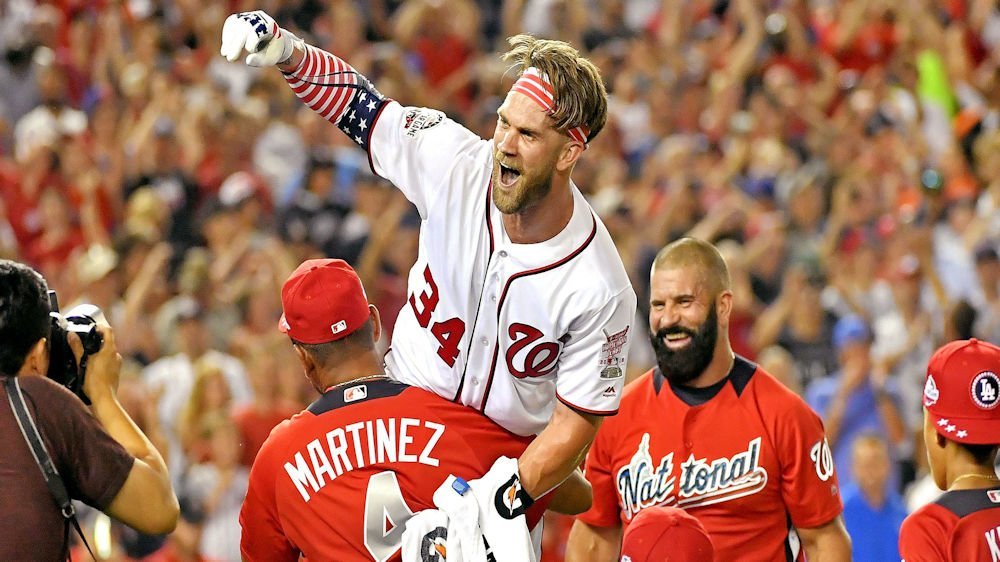 | | |
| --- | --- |
| Commentary: Call me when Bryce Harper signs | |
---
| | | |
| --- | --- | --- |
| Wednesday, November 28, 2018, 8:25 AM | | |
Every day on baseball websites all across America, there is the obligatory update of transactions happening while we await the start of the 2019 season.
BREAKING NEWS: Bobbie Giordano was claimed by Kansas City from the Texas Rangers. This now gives Kansas City 5 guys no one has ever heard of in the infield.
Every once in a while we get something of interest, like the Cubs firing their hitting coach, and replacing him with another guy you can't pick out of a line-up with a name we will be miss pronouncing until August.
Then it is two weeks of no names being moved around while the team that picks them gets their fans to try to accept him as the next "guy" even though everybody knows the guy will never make it to AAA.
BREAKING NEWS: The Chicago White Sox claimed Estaban Menudo from the Cubs who claimed him from the White Sox Wednesday. He will be a trivia question answer in twenty years.
This time of year is hard on baseball fans, especially if you have no other means of wasting your time each day. Reading Twitter, Facebook, or other social media sites you would think that people only live to follow baseball and their team. I mean, there is nothing else for you to do? How about reading a book? Or maybe take a grammar and spelling class.
It's like the millions of people who attend games, or watch on TV, lost the ability to move on with their lives once the season ends. Having a 75 paragraph conversation back and forth with Southside Carol about who the Cubs will get to fill the all-important sunflower seeds concession is mind-numbing.
BREAKING NEWS: Cubs announce Joe Maddon will put his pants on one leg at a time this year as opposed to the both at once scenario he used last year. They feel it gives them the best chance of winning this expected to be tough Central Division in 2019.
Like many of you I get sucked into reading something online or watching on TV when I see a headline that say's "Insiders report that…" and like many of you, I am pissed when it turns out to be more nothing just like yesterday's news flash.
The breathlessness with which writers are racing to put out stories that not only are uninteresting but completely of no news value is tiring already and the season has only been over for about four weeks. We'll all be in coma's by February.
BREAKING NEWS: Nothing happened today that will mean anything to any team ever, but we needed to let you know that it happened anyway.
Friends and family this holiday weekend asked me why they weren't seeing any stories from me regarding what was going on with the Cubs. I told them nothing was going on so there was nothing to write about but when something does go on they could be sure that I will be putting my thoughts to paper and letting the world know.
I don't mean to disparage any of my fellow writers at media outlets around the country who continue to launch each day a cavalcade of stories filled with information that only they are excited about. I know they mean well and are offering a public service to those that can't find the information anywhere else.
As for me, well, I am just bored at hearing about the comings and goings of players who will never be heard from again. I understand that others want to know what is happening. Call me when Bryce Harper signs or if the Cubs make a trade for someone that will actually play on the major league club.
Until then, I'm going to catch up on my reading.