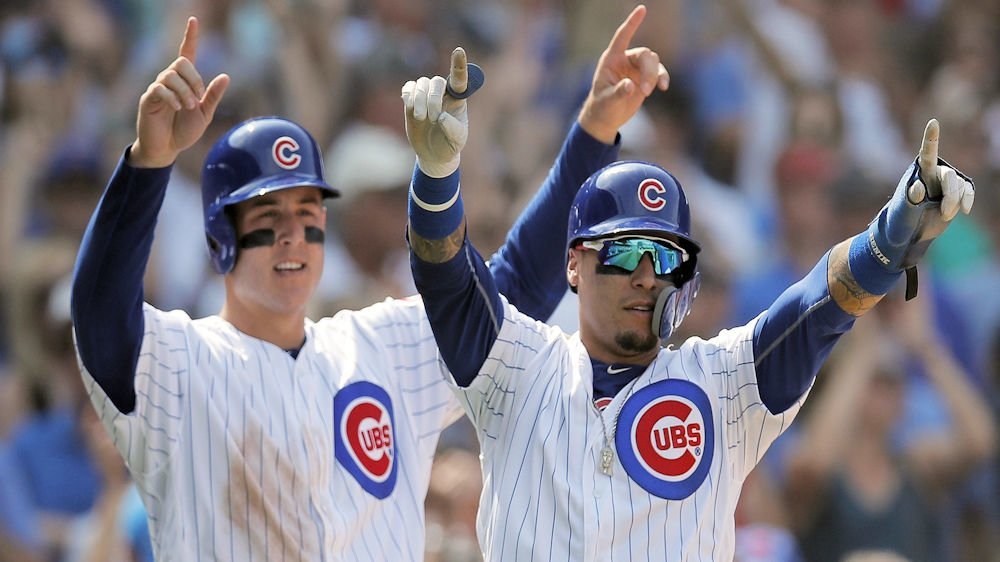 | | |
| --- | --- |
| Commentary: Comeback wins spell trouble in postseason | |
---
| | | |
| --- | --- | --- |
| Saturday, August 11, 2018, 11:26 AM | | |
One of the most exciting things to watch for fans is when their team makes a come from behind charge to win a ballgame. Snatching victory from defeat is invigorating for players too, albeit stressful at the time.
The stunning numbers for the Cubs in 2018 is that they have 36 come from behind wins already and we are only in early August. Now if 36 wins seem like a lot, you are correct. That means 54% of their 67 wins have been of this variety and that has to be getting close to a record.
If you've watched even a third of their games this year, it seems like the Cubs are continually starting out in a hole. Cubs pitchers have been giving up 1st or 2nd inning runs with a frequency that has to be of concern to Joe Maddon and Jim Hickey.
As an aside, this seems to be more prevalent since the Cubs moved the bullpen under the stands. Some people have suggested that by not warming up in the elements, pitchers don't have the feel of game conditions and when they hit the mound it may be an issue.
This is as likely as blaming it on the wrong sunflower seeds but hey, who the hell knows. What we do know is that this is not a trend that can continue with any real positive results. Falling behind consistently is playing with fire.
I am mainly concerned with this happening in the playoffs where you are not going to face a number 4 or 5 starter who is going to be gassed by the 6th inning and then turning things over to a shaky bullpen.
Teams in the playoffs have pretty good top three starters, and, more importantly, a solid bullpen that is not going to walk seven guys in a row and then give up a blistering double to drive in three more.
Maybe the Cubs should figure out how to stop their starters from giving up four runs in the first two innings and possibly scoring a couple themselves to jump out to a lead for the good guys.
It is something to keep an eye on as the season winds down and something that needs to be addressed in the clubhouse by team leaders before we reach October. As many of you have happily pointed out, often, I'm not very smart, but I know they are not going to come back to win over 50% of their playoff games.