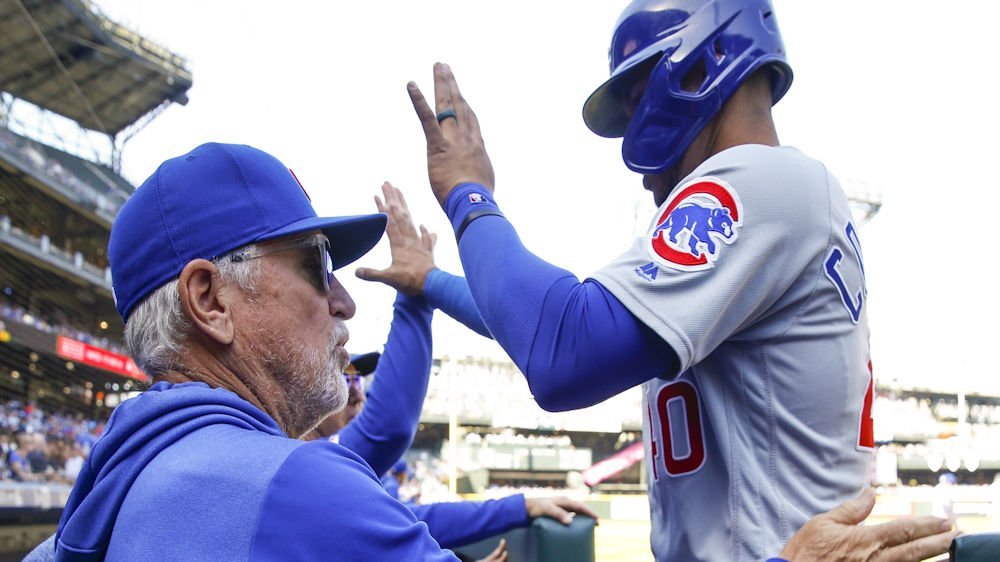 | | |
| --- | --- |
| Commentary: Cubs are driven to distraction | |
---
Maybe it's just my acute superpowers of perception, but I feel like the Cubs are distracted. I see them playing like they are all in, but there is this underlying feeling of when you are talking to a 6th grader, and he is looking through you like you're not even there.
Eyes glazed over, mind a million miles away, unconsciously tapping the fingers on the table. We all are familiar with the signs. I'm seeing this in this team for about the past five weeks now, and I'm not sure why.
In too many games they are cruising along until suddenly the other team erupts for five runs and the Cubs end up losing. Other games they never seem engaged from the start and end up getting creamed.
One of the things that have always bothered me about this team is that for an organization that has won only one world series in 110 years, they seem to show up to a lot of games and just toss their gloves on the field and say here we are, we win. The prevailing attitude seems to be, all we need to do is make the playoffs, and we will start playing hard then.
Because they are the Cubs, and because they have a national fan base, they get an enormous amount of attention every day. The press, in every city they come to, wants to get their 15 minutes with the core guys and ask them the same questions every day.
Throw in the Joe Maddon lame duck contract situation, and Addison Russell and his well-documented off-field issues, the Brendon Morrow injury stuff, and recently the Ben Zobrist divorce and disappearance from the locker room, and you have plenty of things going on around this team to make anyone's head spin.
I know fans have been screaming for a closer, which they have signed, or more bullpen help, which they are working on, but to me, the best acquisition they can make is a shrink to help them get focused and back to playing professional baseball.
Last night was another example of the team getting an early lead and letting it slip away. After the game, Maddon said, "I think we lose patience during the game. I've talked about that. I think we have to maintain our patience." I think they're too patient. I want to see them put their foot down and smash the opposition when they have them down.
My colleague here at CubsHQ.com, Ken Allison, refers to this as the team not playing with urgency. He wants to see it every game. Teams are not going to play that way every game, but when they have the opportunity to crush someone, it would be nice to see them do it once in a while.
Right now, the women's US soccer team is showing the world what total dominance looks like. They destroyed Thailand the other day, and people were upset that they continued to score and celebrate. I say good for them. There is nothing wrong with breaking the spirit of your competitor. Showing the other teams how talented they are is only going to help them down the road.
This is professional sports that the Cubs are playing, and they need to get back to that feeling of dominance they showed other teams in the past. If I want to see teams playing not to hurt feelings, then I'll watch little leagues around the country hand out participation trophies

Upgrade Your Account
Unlock premium boards and exclusive features (e.g. ad-free) by upgrading your account today.
Upgrade Now