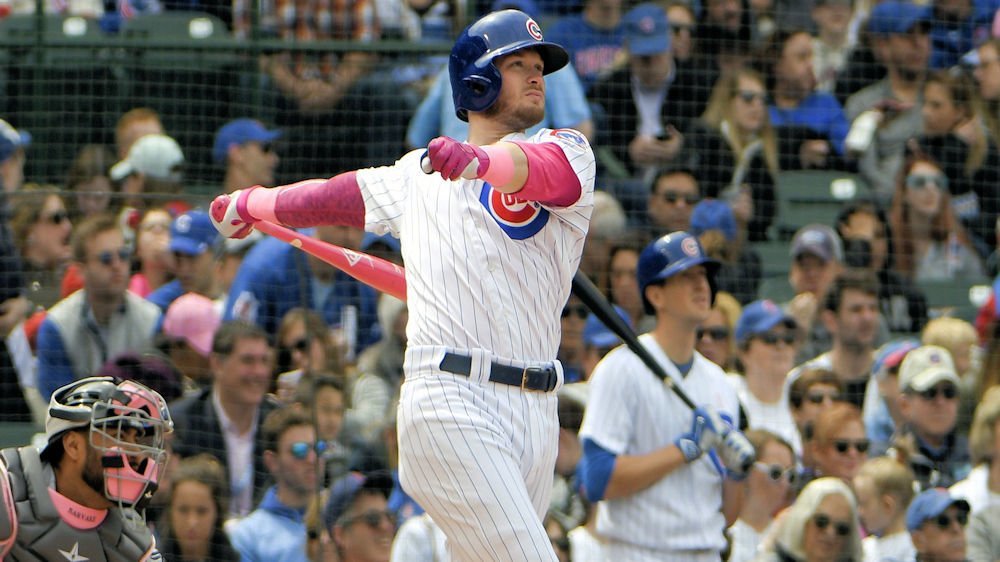 | | |
| --- | --- |
| Commentary: Do Cubs trade Russell and Happ for pitching? | |
---
We're down to 11 days until the non-waiver trade deadline, and the Cubs have yet to make any big-time moves. Rumors are swirling and it seems that there's more spin going on in the Cubs' front office than there is in a political campaign.
Just a month or so ago, Cubs President of Baseball Operations, Theo Epstein, stated that they weren't going to be seeking any help in the form of starting pitchers (a bad choice in my opinion). Next thing you know, the Cubs are reportedly linked with interest with deGrom, Syndergaard, JA Happ, Eovaldi and Archer (Syndergaard/deGrom = good choice in my opinion). The Cubs were also looking at the possibility of obtaining reliever Brad Hand, but Hand has now gone to Cleveland.
The last I heard, Theo allegedly said that he wasn't trading anyone from the Major-League roster, nor would the Cubs be going after deGrom. ESPN recently posted an article of what a hypothetical trade for deGrom would look like, and that trade would include Russell, Happ and Mike Montgomery. While this was just a "hypothetical" trade, ESPN undoubtedly has its finger on the pulse of baseball, and they're not about to spew banter for an unrealistic scenario. If that were the case, they may as well have offered up what it would take for the Cubs to get Nolan Ryan, Cy Young, and Sandy Koufax.
I've been saying for over a month now, that any big name pitcher was going to come at a price, and that price would be a player (or players) like Happ and Russell. Granted, Mike Montgomery as part of that trade scenario was kind of shocking to me, but the Cubs have many quality relievers, both on the roster and in Iowa, to fill the void.
Russell and Happ are both very fine players, though I wish both had a little more consistency when it comes to hitting. Neither of them is nearing free-agency (2022 for Russell, 2024 for Happ), making both attractive trade bait. Russell gets arbitration next year, while Happ waits until 2021.
Russell would be easily replaced at shortstop by Baez, leaving the second-base duties to Zobrist and La Stella. This would also create an opening on the roster for Bote to be with the club full-time. Let's not forget the Cubs' number-one signing, shortstop Nico Hoerner. By all accounts, Hoerner has been phenomenal since putting on a Cubs' minor-league uniform, and he's only going to get better even though an elbow injuy has him shut it down for the rest of the season.
A little tougher to lose Happ in my opinion, as Ian plays multiple positions and switch hits. With occasional exceptions, Happ's preliminary role is playing the outfield; an area easily covered by Schwarber, Almora, and Heyward, with Zobrist and Bryant as the backup. Joe Maddon has struggled to give his five main outfielders playing time, and a trade involving Happ would undoubtedly alleviate some of that problem. The remaining outfielders should become more consistent offensively if Happ is traded, as they'd each accrue more at-bats.
Nobody wants to see such a great cast of players broken up and traded, but that is part of the reality of baseball. A pitcher like deGrom or Syndergaard would make the possibility of another World Series championship more tangible for the Cubs, and I, for one, am all for it.