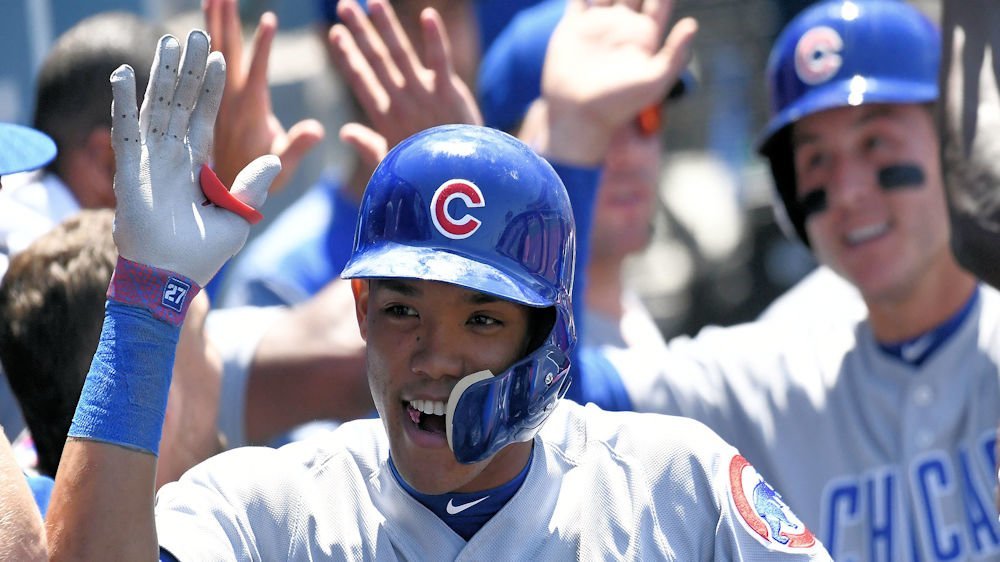 | | |
| --- | --- |
| Commentary: I may be too weak to survive the next two weeks | |
---
The emotional roller coaster this season has been for Cubs fans is careening to its conclusion. With only 14 games left the beloved hold a slim 2½ game lead on Milwaukee and St. Louis seems to be spiraling out of the race completely.
The only real question is, will Cubs fans be able to survive the next 14 days? Speaking for myself, I usually am pretty good about controlling my emotions and not getting ahead of things, but man this team is testing me.
For many of you, based on what I'm reading on social media, you may want to invest in some cardiac care equipment. When the Cubs win you are online buying playoff tickets and booking your World Series hotel rooms. When they lose you are looking for another bottle of bourbon and are lamenting the line-up, pitching change, pants length, and batting gloves used for that game that cost the team a sure win.
Even more than last year, it seems the Cubs are finding new ways to infuriate their fans and bringing angst daily to their lives. The cries of "why is he doing that" or "no not him" have been increasing as the days draw closer to the end of the season.
I wonder why we, the fans, are suddenly so caught up in every little thing with this team when in the past we pretty much had a meh attitude if something went wrong. Now we are looking for the nitroglycerine pills the minute we see Joe Maddon on the top step.
I think this is what Packer, Patriot, Alabama, or Warriors fans are like. You know your team is good and the expectations are so great that if everything is not perfect you are livid. Who knew being a Cubs fan could be dangerous to your health.
While I know that you can only worry about the game today, it is hard not to look ahead to see who you will be facing in an upcoming game and needlessly directing your fear onto that one. It's why, even for an even keel goof like me, I worry that I may not survive the final two weeks.
The good news is that one, my life insurance is current, and my wife will have a fine life if the worst happens to me, and two, I will be ready for the playoffs if I survive these 14 games. I have faith that the Cubs will clinch early enough for me to run over to Betty Ford, and the Eisenhower Medical Center, for a crash clean-up before the second season begins.
Let's all hold hands and help each other through this period so that we can get back to arguing with each other during playoff time. It's the new Cubs way. #EverybodyIn