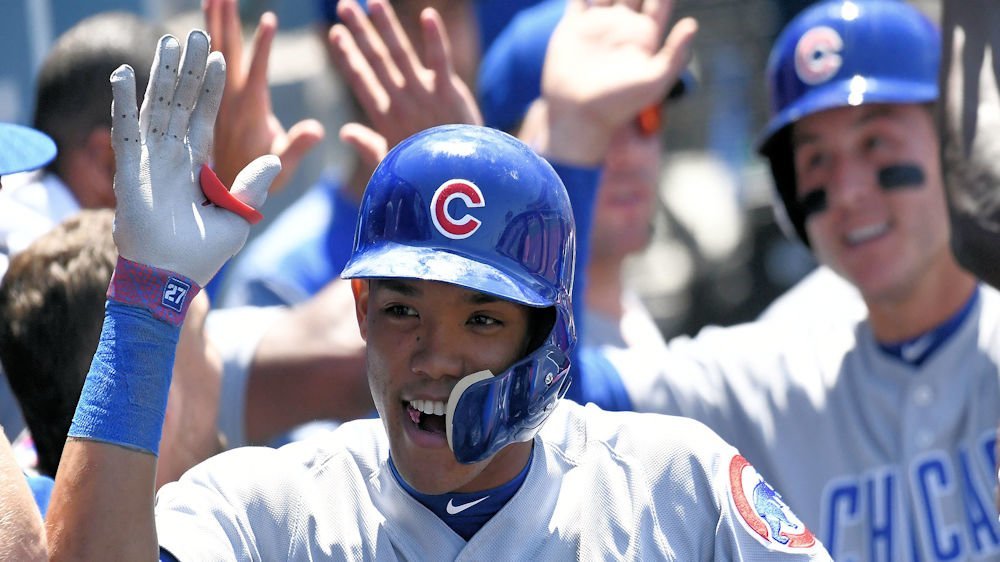 | | |
| --- | --- |
| Commentary: It is not time to trade Addison Russell | |
---
| | | |
| --- | --- | --- |
| Friday, August 31, 2018, 9:16 AM | | |
Recently, CubsHQ.com writer Ken Allison wrote a column asking if it was time to trade Addison Russell. The answer is no it is not time. He points out a lower than usual batting average and other stats for this year but did not also point out that he has been hurt for most of the year and is not playing at 100%.
Many athletes go through this and aren't traded, they are allowed to get healthy and come back and play at a level you expect them to play. Russell has been on the DL recently and it has become painfully clear to anyone with an open mind that there is a reason he is the starting shortstop.
Russell is arguably the best athlete on the team. Baez is a better second baseman than a shortstop or third baseman and his play at both this year have proved that. I know Cubs manager Joe Maddon thinks he is showcasing Baez at these other positions, but he is actually hurting him. He doesn't have a quick release for playing shortstop and the Cubs have a future Hall of Famer playing at third already.
There have been at least four plays I can think of this week that Russell gets to, but the others didn't. He will be back and healthy in 2019 and he is on the short list of players who are the core and untradeable for Jed Hoyer and Theo Epstein.
Regarding who should be signed going forward or not, as I've said before it is too early to even think about that stuff but since Ken brought it up I just have to give my two cents worth.
Daniel Murphy will not be signed, sorry to disappoint all you Murphy lovers. It doesn't matter if the Cubs win the World Series or not, he won't be back for 2019. Neither will Cole Hamels. His age and his cost make him a bad choice to bring him back. The Cubs will thank him for his service and wish him well elsewhere, maybe signing with the Phillies to close his career.
Every offseason the bullpens go through a 40-60 percent turn over and this year will be no exception. For whatever reason guys seem to have 1½ good years and then they implode. Look for many of your favorites to be released or traded.
Ian Happ and Kyle Schwarber look like trade bait, Yu Darvish is looking like a settlement case, and Tyler Chatwood is staring at a potential release. Cubs rookie David Bote has played himself into the Ben Zobrist of the future role and Jason Heyward has actually played himself into a position of some team possibly showing some interest.
For all of two cents, that is my view, and frankly, that may be overpaying. Only two guys have the plan and they have stopped calling me for advice. Theo, Jed I miss you.