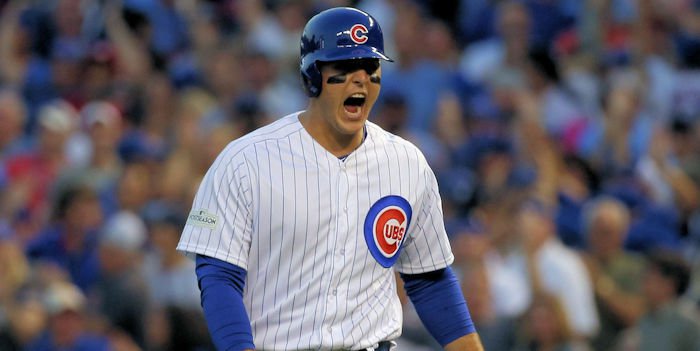 | | |
| --- | --- |
| Commentary: It's time to get fired up guys | |
---
| | | |
| --- | --- | --- |
| Wednesday, August 22, 2018, 4:50 PM | | |
Generally, my colleague Dan Marich and I spend our writing time in two ways: (1) writing an article, or (2) writing a rebuttal to the other guy's latest column- neither is the case today.
Dan's last article, "Time to hit the reset button," was the culmination of weeks of frustration between us (and most of you), as to just why the Cubs seem to lack energy, and more importantly, enthusiasm. You'd think that first-place would be a compelling enough motivational tool, but that hasn't seemed to be the case. The majority of emotion lately, is shown when guys are busting their bats in disgust, and that's not what the team needs right now.
Dan laid down the gauntlet for Victor Caratini and Tommy La Stella to rally the troops, as they don't get regular starts, and thus are around the guys on the bench for most of the game. While I believe the Cubs need some 25-man roster cheerleaders, I'm not sure Tommy and Victor are the rah-rah types.
Caratini is just a rookie, and while I like La Stella- a lot-, I'm not sure that a guy who walked out on his team in frustration a couple of years ago, fits the description of a guy that should be in charge of morale.
I think the energy and emotion of the guys on the field are what the team is going to feed off of. No one can say that Jon Lester or Pedro Strop letting out a primal scream isn't motivating. Who doesn't get excited when Javier Baez wags his finger, shaming a guy who just got thrown out while trying to steal second? Although it wasn't very positive at the time, Willson Contreras certainly showed his emotion while berating Tyler Chatwood during a mound visit, and when he smacks the catcher's mitt after a perfect pitch, the pitcher generally responds.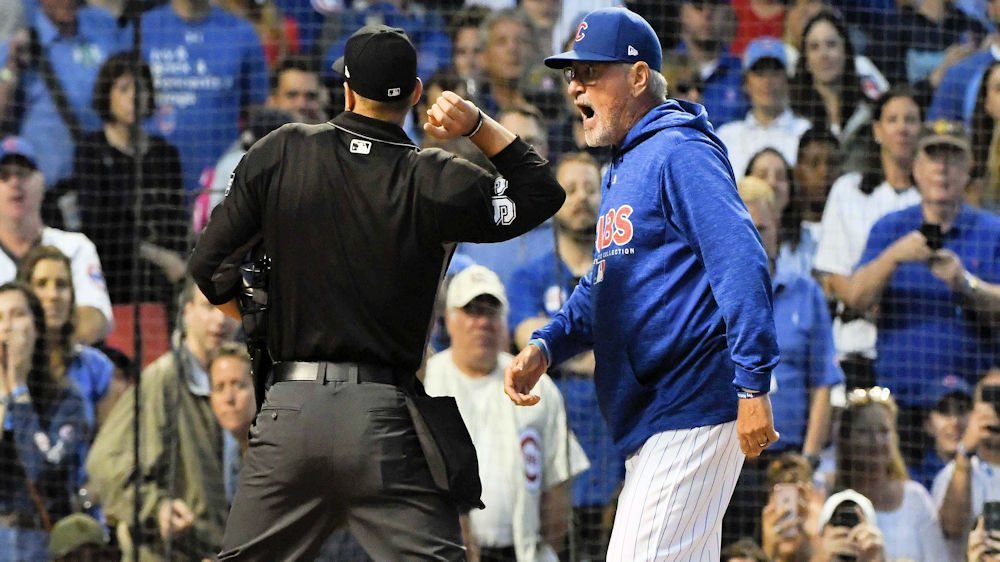 David Bote, just a rookie, spread his wings (arms) and glided around the bases after his grand-slam; I only wish that energy would have carried into the next game. Rizzo's fixed glare at Strop during a mound visit last week said it all, while Rizzo said nothing at all. You could see a smile shining through the glare, and the message was well-received by Strop, "You just gave up a two-out single in the 9th? Get this next guy out and finish this thing!" Powerful stuff.
While not everyone on the team is necessarily the boisterous type, I think getting some emotion out of a couple of players, in particular, is vital- namely Addison Russell and Ian Happ. Happ is undoubtedly the antithesis of emotion, whether in the field or at the plate. The guy never smiles, never pumps a fist after a hit or some stellar catch, be it one of his own or that of a teammate's.
Russell at least shows a little flare at shortstop, but when at the plate, he almost looks like a scared little boy who's on the verge of tears. My wife pointed that out to me earlier in the season, and the more I watch him at the plate, the more I think she's right. Of course, he isn't going to break down in tears in the batter's box, but that look of fear might give an opposing pitcher a little extra confidence for that 2-2 pitch.
Although Cole Hamels isn't an overly emotional guy, his presence and performance have seemed to motivate the team some, if not the starting rotation, just as Jesse Chavez has appeared to brighten up the bullpen. One can only wonder if Daniel Murphy's presence might do the same for an ailing offense- we'll know shortly.
In the interim, we need a little something more out of all these guys, and a lot more out of a couple of them. They haven't looked to be having any fun out there, save for a handful of Cubs' blowouts this season, and this team is way too good not to enjoy what they do. So far as emotional cheerleading goes, Rizzo, Strop, Bote, Baez, and Lester can only carry this team for so long.
Can we please get a Russell bat-flip, and maybe even a maniacal trip around the bases from Happ? Try it once guys…please…for the good of your team.