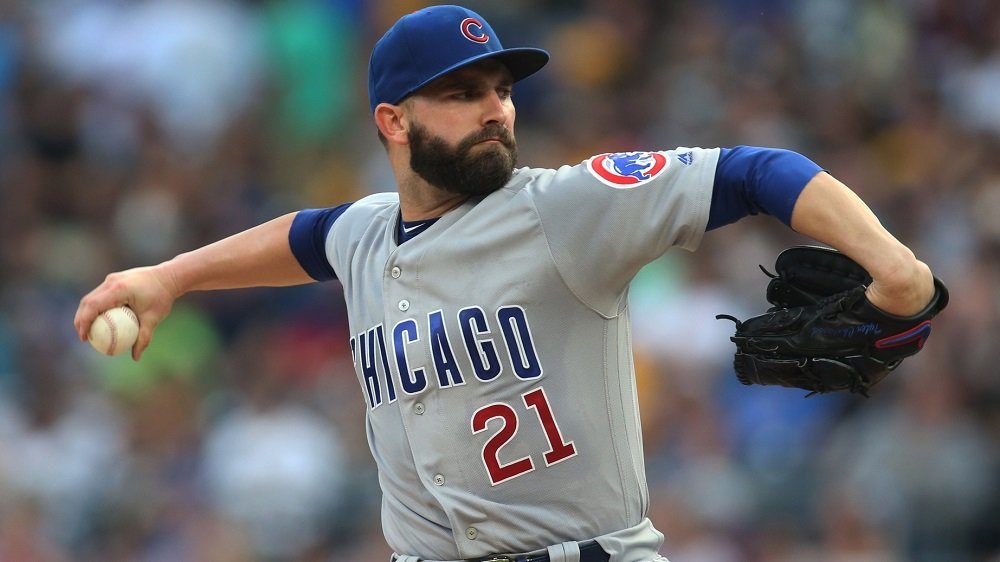 | | |
| --- | --- |
| Commentary: Keep running Chatwood out there | |
---
| | | |
| --- | --- | --- |
| Monday, August 20, 2018, 8:52 AM | | |
My writer pal Ken has jumped back on his saddle and is leading the charge for the Cubs to go out and acquire another right-handed starter for the stretch run and playoffs. He has touted his percentage of correctness on issues past and I applaud him for remembering what he wrote since he is more prolific than James Patterson.
Me, I can't remember what I wrote about yesterday and I got out of the prediction business in 1980 when I had John Anderson winning the presidency. Who thought an actor could win? Glad those days are over.
Anyway, back to our issue at hand. The main argument for getting another starter is that Montgomery is hurt and Chatwood is, well, Chatwood. It doesn't appear that Montgomery is going to be out much longer, but it does hurt your bullpen with him starting so you would like to leave him out there.
So that means that the Cubs either have to weaken their pen, go out and spend more money for a starter, or continue to run Chatwood out there every five days. I know Cubs Nation is incensed at the thought that Chatwood is still on the roster, but here is the thing, and I just know this is going to launch hundreds of hate responses, why spend more money on a guy you aren't going to use in the playoffs?
Before you pull out your knives hear me out. In spite of what every fan wants, the Cubs are not going to win every game. That is a fact and you can argue until you turn blue and the facts won't change. All you are doing at this point is getting to your magic number of zero and losing one or two games a week is not going to change the fact this division is a lock.
When the playoffs start the rotation is going to be, in no particular order, Jon Lester, Cole Hammel, Kyle Hendricks, and Jose Quintana. Going out and spending more stupid money on an ex-Met, and we already know how I feel about that, or a 4 or 5 starter on a 2nd division club makes no sense. He will not likely even be on the roster come October.
Chatwood, for all his issues, is a live body every five days you can run out there. Put the second and third string behind him to give the starters a day off and you accomplish two things, saving money and resting guys. Why drag another guy down you will need later in the season?
The other thing to remember, September 1 the roster gets expanded and you can bring up one or two guys from Iowa or Tennessee that can spot start for you thereby limiting Chatwood's exposure. It is not as dire as you think, and the Cubs just need to get thru the next twelve days.
I know you don't want to hear any of this, but it makes the most sense and as I've told you all along, it is about winning or tying series for the rest of the regular season. So far so good and now on to Detroit and try to at least win one out of two there.