| | |
| --- | --- |
| Commentary: Loyalty is a Two Way Street | |
---
| | | |
| --- | --- | --- |
| Friday, October 12, 2018, 4:41 PM | | |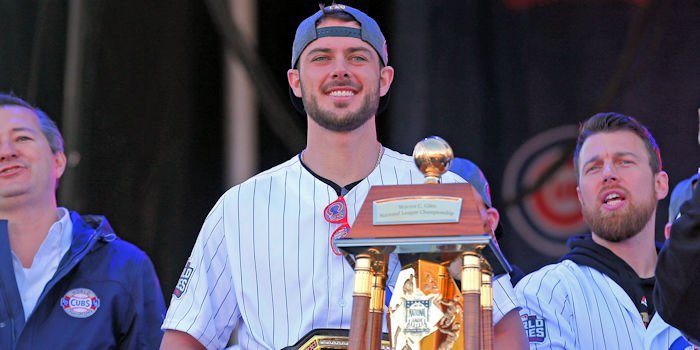 One of the great things about many of the readers that follow us here at CubsHQ.com is there undying loyalty to the Cubs. Obviously, we are all mostly Cubs fans or else why would you be visiting this site. Many of our readers are very passionate about their team and I applaud that and appreciate it.
Like Ken's point in his column, there seems to be a feeling that the players owe the fans some loyalty back, if not the team for giving them an opportunity. Let me be the guy to ruin your day then because nothing could be further from the truth.
Players, like anyone else in the world, have an obligation to their family to earn the most they can earn while they have the ability to do so. If their current team gives them the biggest paycheck, then great, but if another is willing to offer more money they have to, at worst consider it, and at best, take it.
Most of us have done the same in our careers, whatever they may be.
And like the business world, sports are also a business and the owners would trade a player in a heartbeat if they could improve the team or reduce payroll and keep fans. If you think otherwise you are kidding yourself. There is no loyalty to a player by ownership and honestly, they don't expect any in return from the players.
From a fan standpoint, that is different. Fans want their favorite player to stay with their favorite team forever like it used to be.
If in fact, Kris Bryant turned down the "north of $200 million" deal that has been reported that is his choice. Why take the first offer when you haven't heard from anyone else? Remember, Scott Boras told the Cubs it would cost them when they held Bryant back to gain another year of control and so it is now coming back to that. The Cubs were hoping for a home team helping hand and Boras and Bryant told them not today.
This doesn't mean they won't come to some arrangement later, but they still have three years so what's the rush. As for Harper talking about the Giants, why not get a bidding war going, even if it might be fake or not realistic. That is what your agent is paid to do for you, get you more money, more money, more money.
We all need to take a deep breath and let things play out however they will. The fact that the Cubs are even tossing around numbers like this was unthinkable 15 years ago so what progress the organization has made.