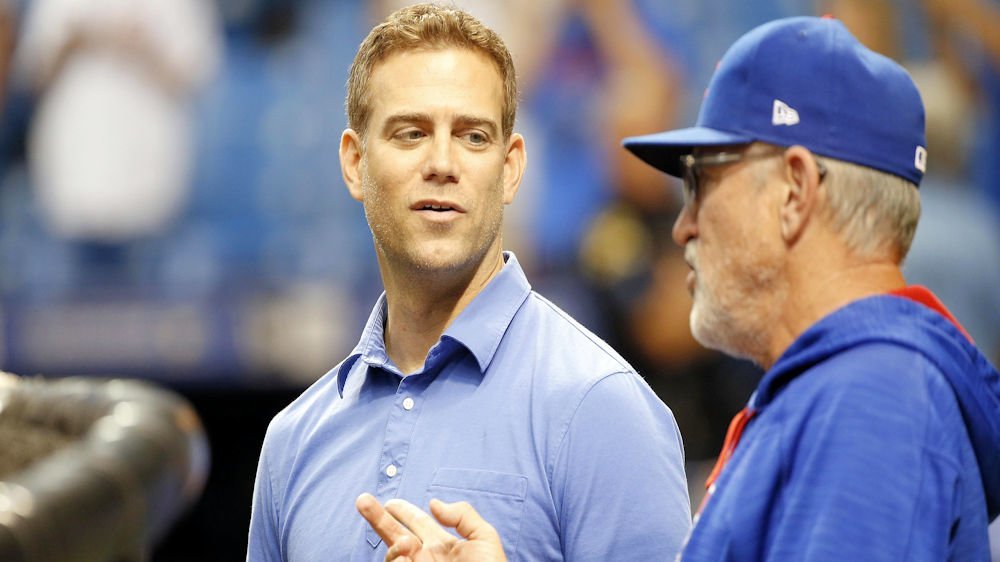 | | |
| --- | --- |
| Commentary: Off-season observations | |
---
| | | |
| --- | --- | --- |
| Saturday, December 15, 2018, 11:22 AM | | |
Hello again everybody, its time for Cubs baseball. In about three months, but we're getting closer, and a guy can dream, can't he?
Through circumstances beyond my control, including but not limited to, company visiting, working, family mini-crises, and a possible intervention on my behalf, I have been lower profile than usual for you, my three fans.
Good news! I'm back and nuttier than ever, and I've got some catching up to do. If you will indulge me today, I would like to comment on some things that were in the media while I was otherwise occupied. I promise to keep it short and focused.
I am continually amazed by the complete lack of common sense shown by my fellow Cubs fans when it comes to players they should sign. It seems that once they wear, or threaten to wear, a Cubs uniform they become locks for the hall of fame. Why are we so sure that 3rd or 4th level players will help this team?
I can see getting excited about Bryce Harper but to still be lamenting the loss of Jesse Chavez or Tommy LaStella weeks after they've signed with another team is a waste of your time and energy. These guys are easily replaceable by 250 other guys out there. Now Cubs fans are begging team Theo to sign Troy Tulowitzki. He would have been a great signing five years ago but now, meh.
We are also insane over the prospect of the Cubs trading Kyle Schwarber or Ian Happ. I think they are nice players too, but if you can get an Alex Wood or Trevor Bauer for them, we better make that move. The Cubs have 14 outfielders but need starting pitching.
The recent Winter Meetings live from Las Vegas and sponsored by Scott Boras, were predictably dull and uneventful. I have had the misfortune to have attended nearly 50 conventions, trade shows, sales meetings, or other forms of get-togethers in Las Vegas over the years in my career. The one thing they all have in common is that nothing gets accomplished because everyone is too busy having fun to spend time on working.
It is great for Vegas, and bad for the people out there, that there is so much to do but in the future major league sports should abandon their plans to hold meetings out there and look towards Elk Grove Village or Racine instead. I promise you everyone will be working overtime to get stuff done and get out.
The commissioner is on a mission to accomplish three things. One, he wants to speed up the games. Two, he wants to add more offense. Three he wants to eliminate the shifting. Am I the only one that has noticed that to accomplish the first, you can't have the other two?
Adding offense and eliminating the shift will only lead to more runs scored and longer games. It would seem that his choices are to speed up the game or add more offense but not both. I would like to see him spend his time on eliminating the DH and ending interleague play. Both of these are far more troubling than what he is worried about.
Finally, the Joe Maddon saga has reached a fevered pitch with fans lined up on both sides of the street on this topic. I honestly don't care one way or the other I just don't want it to be a distraction to the team all year.
If the Cubs are going to go out of their way to tweak him by picking his coaches and making him do things he doesn't want to do then just fire him right now and get someone else in before spring training. If he is going to stay then leave him alone and let him have his guys and do his thing.
I feel all caught up now, and I thank you for indulging me in this process. I promise to get back to full-time stories that will incite emotion from our passionate readers of CubsHQ.com.