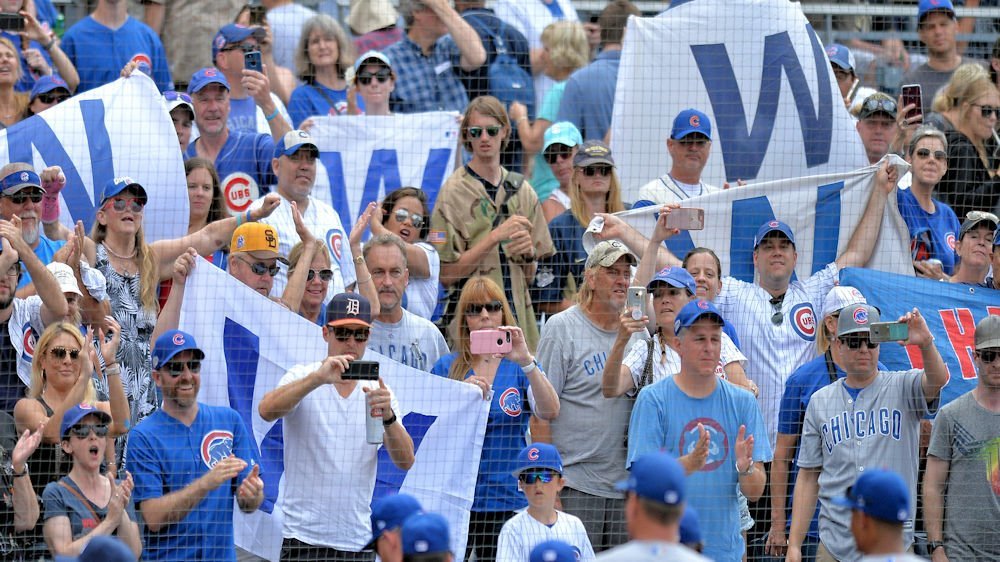 | | |
| --- | --- |
| Commentary: Relax Cubs fans | |
---
| | | |
| --- | --- | --- |
| Monday, July 23, 2018, 9:03 AM | | |
As the designated voice of reason for all you Chicago Cubs fans and the senior sunshine and roses correspondent for CubsHQ.com, I want to reassure everyone that the Cubs will make the playoffs if they follow my simple plan.
After 6 ½ minutes of exhaustive research and calculating I have decided to share with you all why I am so confident in our beloved. This is for informative purposes only and as always, no wagering.
Going into Sunday's games, The Cubs hold a 3.5 game lead over MIL and 8 and 8.5 over PIT and STL respectively. This is why it is going to be very difficult for any of these teams to catch the Cubs.
If the Cubs win every series or play at a .670 pace for the rest of the season, winning two out of three games the Brewers would have to go around 45-17 or win 73% of their games.
It is even harder for the other two as the Cardinals and Pirates would have to win nearly 80% of their remaining games to catch the Cubs. That isn't likely.
The Cubs are 18 games over .500 now, and this percentage translates to another 21 games over .500 the rest of the way. It seems like a crazy number but consider how many teams are out of it, or will be out of it shortly, and suddenly they have teams with AAA players.
For all his faults, Joe Maddon has made an art of getting his team to play like a champ in the second half since he came on board. There is no reason to doubt it won't continue in 2018. 100 wins is an achievable goal, and it just makes it nearly impossible for other teams to catch the Cubs.
I have of course been wrong before, I think it was 1976, and I predicted Ford over Carter, but I've improved since. Don't worry about 12 game win steaks, or three-game losing streaks and focus on winning 42 more games and buy your playoff tickets.
You're welcome.