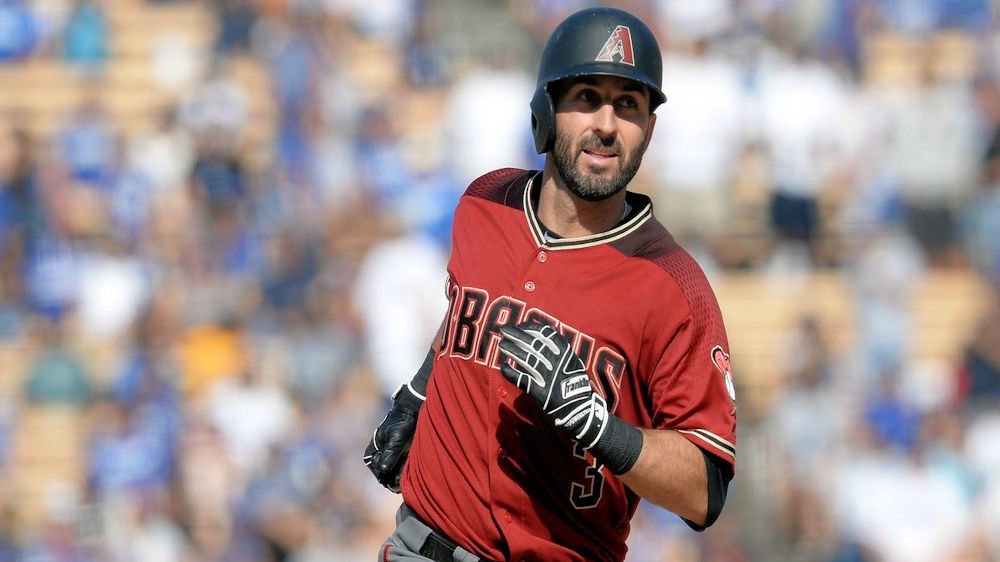 | | |
| --- | --- |
| Commentary: What Descalso brings to the Cubs | |
---
| | | |
| --- | --- | --- |
| Tuesday, December 18, 2018, 2:28 PM | | |
It only took 76 days, but Theo and Company have finally achieved a signing, and a big one in my opinion.
The Cubs' deal with Daniel Descalso is being reported as a two-year, $5M deal, with a $3.5M option for 2021, making it an extremely cost-effective move to fill the void at second left by departing free-agent, Daniel Murphy.
While Descalso's overall slash line is weaker than Murphy's, he's still solid offensively. Last year, in 423 trips to the plate, Descalso hit 13 long balls. Although he struck out at a high career rate of 26%, his walk rate increased to a career-high 15.1%, while hitting to a respectful .238/.353/.436 slash line. That was good for a 111 wRC+, also a career high, as he had never before topped 90 in a given season. With quality baserunning added in, Descalso worked his way to a 1.6 fWAR, easily a career-high for him.
Descalso's launch angle also jumped to 19.1 degrees in 2018, from just 12.8 degrees in 2017. His exit velocity also went up a touch: 89 mph in 2018 versus 87 mph in 2017. His 2018 barrel rate doubled to 10.2% in 2018 from 5.1% in 2017. Which now brings an advanced approach with occasional pop to the Cubs' bench.
Once Descalso's defensive versatility is factored in, he becomes a substantial upgrade as a replacement for Tommy La Stella as well. In addition to being able to cover first, second and third, Descalso also brings the ability to play short (although he hasn't played there in two seasons) and able to play the outfield as well.
The clubhouse presence is unmistakable, as Descalso has been a proven leader throughout his career, perhaps also now allowing the Cubs' to cross "veteran presence and leadership" off of their 2019 bucket list.
While the Cubs were originally thought to have sought this leadership in the form of a veteran backstop, their choices for that position (via free-agency) have now been pretty well whittled down to Matt Wieters, Nick Hundley, Devin Mesoraco, Jonathon Lucroy and Martin Maldonado, as names like Suzuki, Chirinos, Ramos, and McCann have been gobbled up.
Borrowing a tweet from Tony Andracki (NBCS Chicago), as it stands now, Joe Maddon has a potential lineup and batting order full of depth: 1. (2B) Zobrist/Descalso, 2. (3B) Bryant, 3. 1B Rizzo, 4. (SS) Baez, 5. (LF) Schwarber, 6. (C) Contreras, 7. (CF) Happ/Almora, 8. (RF) Heyward and 9. Pitcher's spot. This would leave Caratini, Bote plus 2 of Zo/Descalso/Happ/Almora on the bench. Solid.
Potential lineups for Maddon/Cubs in 2019:

1. Zobrist/Descalso - 2B
2. Bryant - 3B
3. Rizzo - 1B
4. Javy - SS
5. Schwarber - LF
6. Contreras - C
7. Happ/Almora - CF
8. Heyward - RF
9. Pitcher

Leaves Caratini/Bote plus 2 of Zo/Descalso/Happ/Almora on the bench.

— Tony Andracki (@TonyAndracki23) December 18, 2018
Pardon me for suggesting, but Descalso is starting to sound more like a suitable, preemptive replacement for Ian Happ. I've maintained for over two months that Happ and Russell would be departing, most likely for pitching, and with Descalso's signing, I think they may be moving toward employing that strategy. If they end up signing Troy Tulowitzki, I'm pretty sure that you can take my theory to the bank.
I noticed that in Tony Andracki's tweet, there was no mention of Addison Russell. Perhaps he was looking at a possible opening day lineup, or maybe he, too, feels Russell's ship has sailed.
Whether Descalso's signing was to serve as a replacement for La Stella or Murphy, or whether it was a calculated move to replace Happ and/or Russell eventually, the fact remains that the Cubs have finally taken that first step toward building their vision for the 2019 roster.
Stay tuned, more to come.