| | |
| --- | --- |
| Commentary: What in the world does A-Rod know that Cubs don't? | |
---
| | | |
| --- | --- | --- |
| Monday, July 30, 2018, 3:12 PM | | |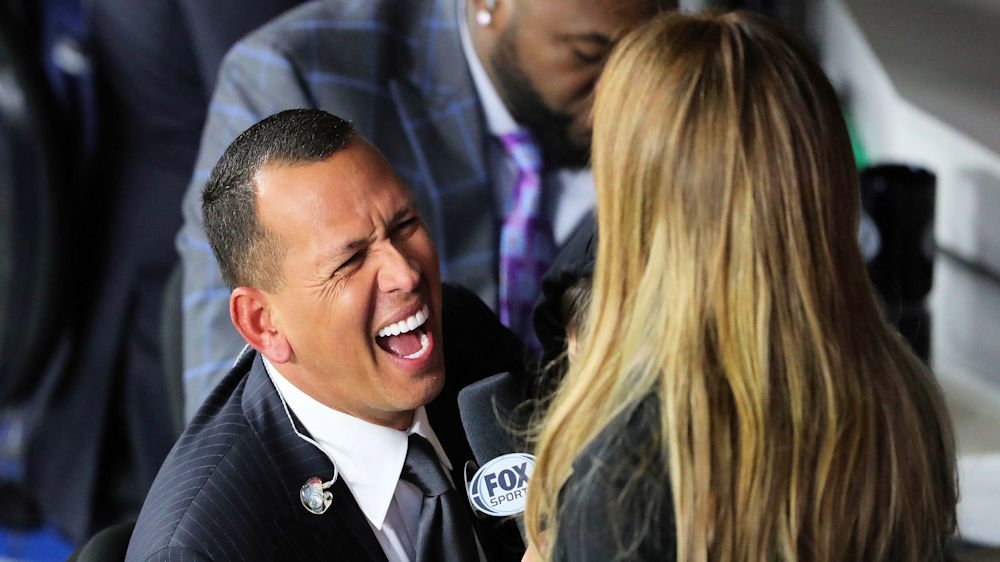 Like many of you, I endured the torture that is Sunday Night Baseball on ESPN last night. If Alex Rodriquez isn't the worst color analyst on TV today, then he is in the top two. He never shuts up and is constantly rambling on and on about some crazy stuff he has researched like he is the first guy to ever do homework before going on TV. His one-on-one interviews are painful to watch, and I'm guessing, painful to participate in.
I try to focus on the other two in the booth but all you ever hear is his droning on and on and on. It's like sitting next to that know-it-all at the bar but without enough liquor in you to stand it.
So, like most of America, I was startled to hear him say something newsworthy in the middle of another rant and had to hit the rewind button to make sure I heard things right. His stunning pronouncement that Yu Darvish was a cancer in the clubhouse and that the team has basically thrown in the towel with his "rehab" left Matt Vasgersian speechless.
How is it possible that there wasn't one single whisper of this from any of the 400 media types who cover the Cubs worldwide? Not a thread of this story found its way onto Twitter which has more made up nonsense than even Facebook. And even the Daily Herald columnist Barry Rozner sent out a tweet with the #WOW at the end. No one is more connected to baseball in Chicago than he is, and he was stunned.
Joe Maddon responding after the game said, "I totally disagree with that," he said. "Everybody knows what's going on. We know that there is an injury in there. We support his recovery. Everybody in there does. It's unfortunate that it was relayed that way, but that's not true."
VIDEO: @AROD's full comments on #ESPN regarding the @Cubs clubhouse and @faridyu to which @CubsJoeMadd has taken exception. It begs credulity that the only one who had this inside scoop was A-Rod. #GoCubsGo pic.twitter.com/TbFmb5mgaC

— Billy Krumb (@ClubhouseCancer) July 30, 2018
Now you would think that would be the end of this story, if not the end of A-Rod on ESPN baseball, but the one thing that keeps gnawing at me is this. We have heard Joe go absolutely nuts in defending something that was said about that was even less important than this story. Why so low key? Is there something there that the Cubs are trying to hide?
I'm not really a conspiracy guy when it comes to sports stories because I don't think most guys or teams have enough sense or time to plan out something so crazy. This response from Maddon surprised me a lot.
If there is anything there, I'm sure it will come out since things always do eventually find the light of day. And if the Cubs are fed up with Darvish they have a long time to figure out how to make it right since they will be joined at the hip for a while.