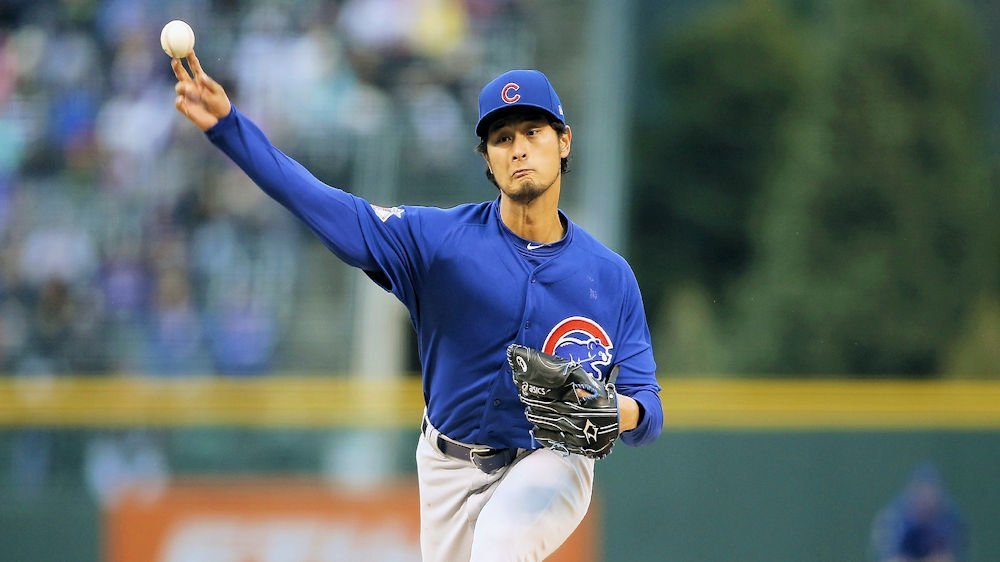 | | |
| --- | --- |
| Commentary: What's the matter with Yu? | |
---
When the Cubs signed Yu Darvish to a 6 year, $126 million contract, like most Cubs fans, I was excited. Since they weren't able to sign Shohei Ohtani, this seemed like the next best option. The only downside to the signing, at least in my eyes, meant that Jake Arrieta's days with the Cubs were done. Jake was a staple of the team for a few years, and was an integral part of the World Series championship. What seemed like a lack in desire on the Cubs part to resign Jake later came as a desire for more money from Arrieta himself. Darvish would be the replacement for a large hole in the rotation.
Fast forward almost two months to the end of Spring Training, and Darvish was (as Tony the Tiger says) GRRRRREAT! 5 starts, a 3-0 record, 19.1 innings pitched, 20 K's, and a 2.79 ERA, second only to Tyler Chatwood. It would appear the Cubbies found a dangerous starter to fit in with what could be one of the leagues best pitching rotations with Lester, Hendricks, Quintana, and the aforementioned Tyler Chatwood. His teammates (more specifically Anthony Rizzo) were making sure he was comfortable and fitting in with the rest of the squad. Things looked promising.
Enter the regular season, and at almost a fourth of the way through, Yu Darvish hasn't won ONE game (0-3 record to be exact), with an ERA of 6.00, the fifth highest in the league (I guess it's better than the highest?). He is also currently on the DL due to illness, which means he should be back soon. So the question we ask ourselves as Cubs fans: what went wrong?
I've watched Darvish pitch in all his starts this season, including one in person (April 21st at the Colorado Rockies, surrounded by Rockies fans, including two family members who gave me hell after the game). The one constant that seems to get Darvish out of sorts is his confidence. The second anything goes wrong, his play dips. In his April 21st start against the Rockies, Darvish started strong and had two outs in the bottom of the fifth. He walked pitcher Tyler Anderson, and the problems began there. He allowed five runs on five hits and walked three more in the inning before being pulled. His dips in confidence have been his downfall all season, and this one example sums up most of his outings over this young season.
Admittedly, it hasn't ALL been bad. Darvish showed signs of greatness in his start against the Brewers on April 27th. He pitched well, allowing one unearned run over six innings, with 8 K's and only three hits. He left the game with a 2-1 lead, but some poor calls in a Brewers at-bat with Steve Cishek on the mound (Cishek pitched four corner strikes all called balls) led to the Brewers tying the game. Without this, it COULD have led to Darvish's first win of the year. He also hit a double in the same game (nevermind the fact he fell while trying to quickly get back to second)!
The best thing Yu Darvish can do is listen to the advice of his manager Joe Maddon, who told him in the Cubs' two-game series in Cleveland: "One pitch at a time". We all understand this is easier said than done, but it will be a long season for Yu Darvish if he loses sight of Joe's message.