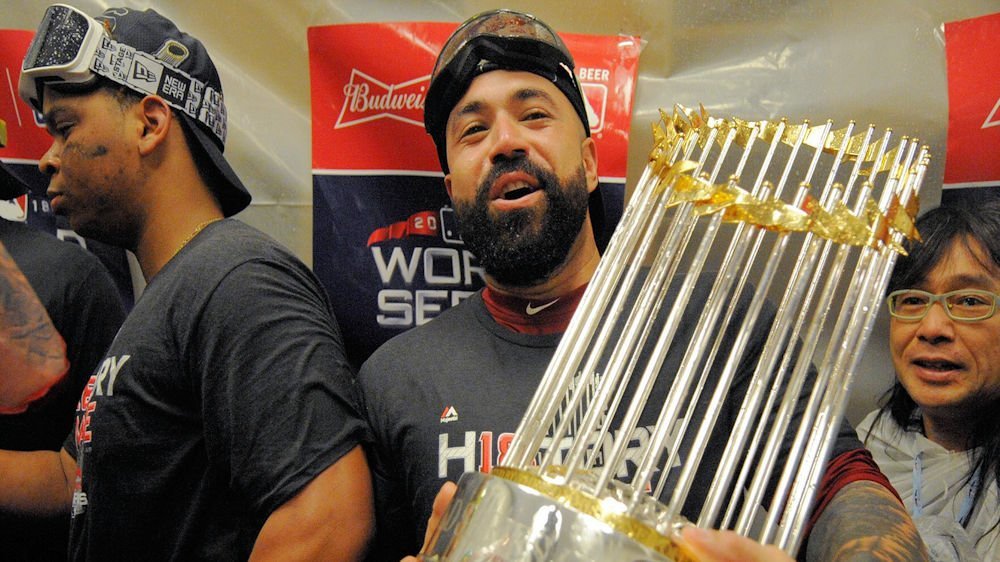 | | |
| --- | --- |
| Commentary: World Series media frenzy | |
---
One of my favorite channels, The MLB Network, posted on Twitter a question a few minutes ago. It was regarding the Red Sox winning the world series and asking where this team ranks in history. Really?!?!? The media waited a whole 13 hours to start with this nonsense.
I'm going to say they rank 107th all time. I mean isn't it a bit early to start with this? How about waiting for a day or so to allow some historical perspective before you start building a statue to the team. Here are a few examples of dominating teams that should be listed ahead of this team.
1909 Pirates – 110-42 regular season.
1912 Red Sox – 105 – 47 regular season.
1927 Yankees – 110 -44 regular season.
1936 – 1944 Yankees won 6 out of 8 world series.
And to prove that was no fluke.
1947 – 1962 Yankees won 10 out 16 world series. That is a .625 world series winning percentage. I don't think it will be beaten.
From 1972 – 1974 the Oakland A's managed to win three in a row. That might be a pretty decent team.
And to put a cherry on top, the 2005 White Sox won the world series and had four complete games pitched by their starters. Think about that as you remember the 2375 pitching changes in the six-game series.
The media, and yes, we fans too, are bent towards hyperbole so much that our ranting changes in an instant and if you aren't paying attention you will get whiplash.
Remember back to the trade deadline when the Dodgers acquired Manny Machado, the crown jewel of the deadline. How do you feel about that right now? Who will ever forget Javy Baez as a lock to win the MVP in August and the likely runner-up to Christian Yelich in September.
Dave Roberts, Joe Maddon, or name a guy who loses the world series or playoff series, is the worst manager for over managing/making pitching changes/ not bunting/ too much bunting, or 100 other things. While the winning manager is a genius and let's extend his contract before someone steals him away.
David Price has exorcized his playoff demons with his outstanding performance in the 2019 world series just like Clayton Kershaw did in the 2018 world series. This year Kershaw is back to being a bum who can't win the big game. I wish everyone would just take a deep breath and let a few days pass before starting to over analyze everything. You know, just like I've waited 20 minutes after the Tweet to write this.