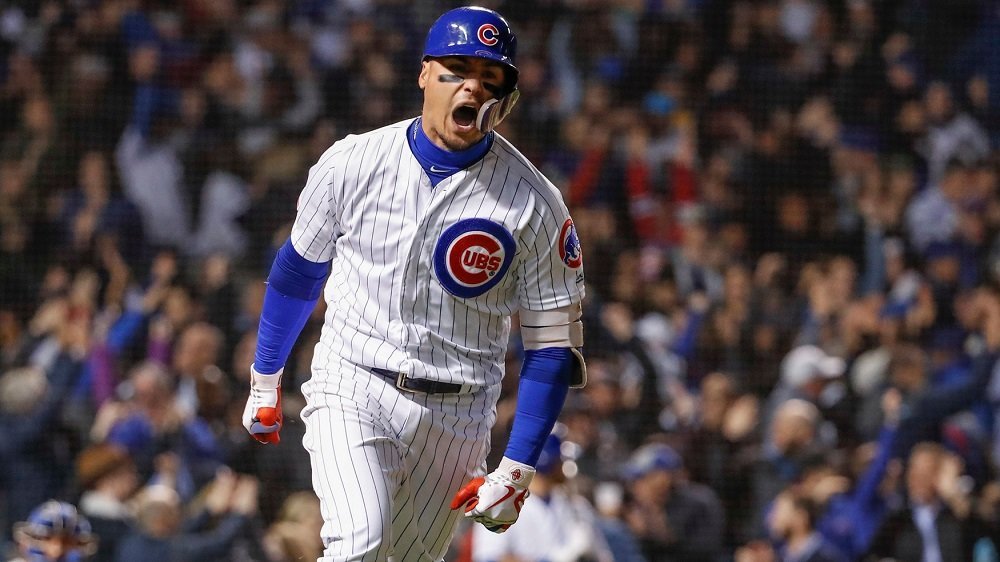 | | |
| --- | --- |
| Cubs-Cards starting up, Happ vs. Russell, Joe Buck returns, standings, more | |
---
Baseball season is heating up, and everyone seems to have something to say. Join our 100% FREE site and speak your mind on our message boards. We also have a live chat nightly (or daily, as the case may be) during every game. Click here to register.
Next Game: Today: 1:20 PM CDT: Cards vs Cubs. RHP Jack Flaherty (3-1, 4.06 ERA) vs RHP Kyle Hendricks (1-4, 5.33 ERA).
CUBS NEWS AND NOTES:
Cardinals/Cubs Probable Pitchers: Saturday: RHP Michael Wacha (2-0, 4.64 ERA) vs RHP Yu Darvish (2-3, 5.02 ERA). Sunday: Adam Wainwright (2-2, 3.96 ERA) vs LHP Jose Quintana (3-1, 3.48 ERA).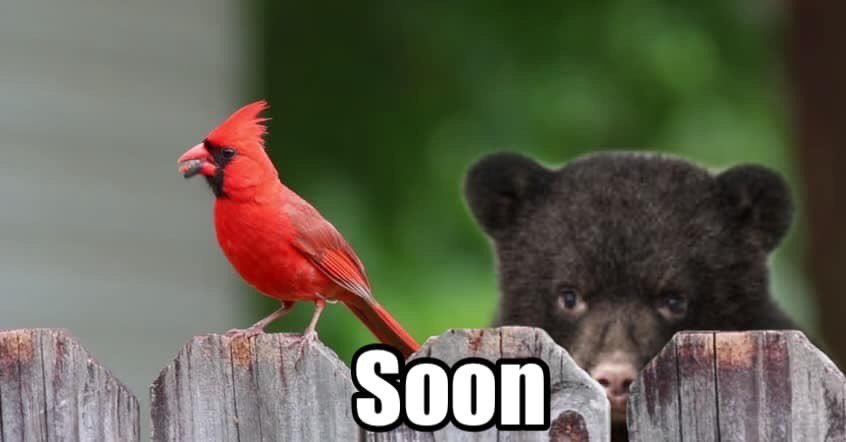 Mother Nature: The Cards were set to play a day game against Washington Thursday afternoon, which would have allowed them plenty of time to get to Chicago for a good night's rest before the 1:20 PM start at Wrigley this afternoon. Mother Nature must be a Cubs' fan, as a weather delay forced the game into a night-match. With the first pitch at 6:37 EDT, I figure the Red-Birds probably got into Chicago sometime around 1:00 AM this morning. (Before anyone calls that an unfair advantage, I didn't see anyone giving the Cubs sympathy when the played for a month solid last year…)
Cubs/Cards notes After St. Louis fell to the Nationals by a final of 2-1 last night, the Cubs found themselves 2.5 games out of first, and they didn't even play. With a 3-game set with the Cards at Wrigley, starting this afternoon, the Cubs could find themselves back in first place by Sunday… or they could find themselves 5.5 games back. Here are the possible scenarios: (1) Cubs sweep, they're in first place by 0.5 games. (2) Cubs win the series 2-1, and they're 1.5 games back. (3) Cubs lose series 2-1, they're 3.5 games out of first. (3) Cubs get swept, they're 5.5 games back.
Weird schedule: We knew this season was bound to be weird when the Cubs opened the year with an inter-league match in Texas. To date, the Cubs have played AL teams seven times, but have only had six games against NLC opponents.
Who needs a DH? The Cubs released a video yesterday, showing just why a DH is for sissies. Watch the best hits from the Cubs' pitchers who can do a lot more than pitch.
Addison Russell: With his suspension served, the Cubs officially reinstated Addison Russell from the restricted list yesterday and optioned him to Iowa. To make room on the 40-man, Brandon Morrow was moved from the 10-day IL to the 60-day IL.
Happ vs. Russell: It just occurred to me that there is an interesting scenario unfolding with the Iowa Cubs. Ian Happ has been getting a lot of playing time at second base, hoping to move to that position in Chicago, but now Addison Russell is getting starts there as well. While the Cubs may have room for Happ to return to the outfield, there is NO WAY the infield can accommodate Javier Baez, Daniel Descalso, Ben Zobrist, David Bote, Ian Happ, AND Addison Russell. (Somebody isn't going to be moving back to the Windy City any time soon.)
Chairman Rizzo: The Susan G. Komen Foundation announced yesterday that Anthony Rizzo would be the honorary chair for the 22nd Mother's Day Race for the Cure. Rizz will be attending the event with his mom (Laurie Rizzo) and will lead the Survivor's Parade. The event will be held May 12th, at Montrose Harbor.
Freedom of Press Cubs VP of communications, Julian Green took to the airwaves on 670 The Score, vehemently denying that the team's front office had ever told the media what they could or couldn't report, or how they should report the news.
Broadcast bonanza: The Cubs will make the national TV spotlight three weeks in a row this month, appearing on ESPN's Sunday Night Baseball, May 5 (vs. St. Louis), May 12 (vs. Brewers) and May 19 (vs. Nationals). I suppose the national broadcast means revenue to the Cubs, but I'd rather chew on broken glass than listen to Alex Rodriguez and Jessica Mendoza babble on for 14 hours throughout three broadcasts. As a bonus (heavy sarcasm), it has now been announced that Joe Buck will return to the booth to call the Cubs-Cards game on Saturday (FS1). Man, am I glad I switched to MLB TV…
Yesterday's Cub Birthdays: Happy birthday to ex-Cubs José Ascanio (34), Keith Moreland (65), and posthumously, Gale Staley (120), Bill Piercy (123), and Larry Cheney (133).
NL CENTRAL SCHEDULE (April 28 – May 4, 2019)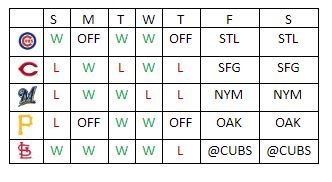 YESTERDAY'S NL CENTRAL SCOREBOARD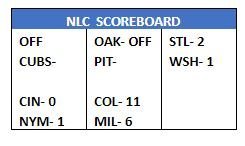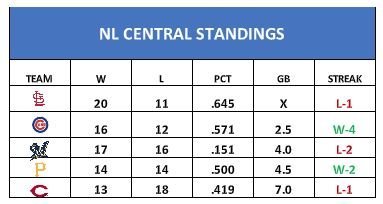 Tags: Cubs Baseball
,
Kyle Hendricks
,
Yu Darvish
,
Jose Quintana
,
Addison Russell
,
Brandon Morrow
,
,
,
Daniel Descalso
,
Ben Zobrist
,
Anthony Rizzo