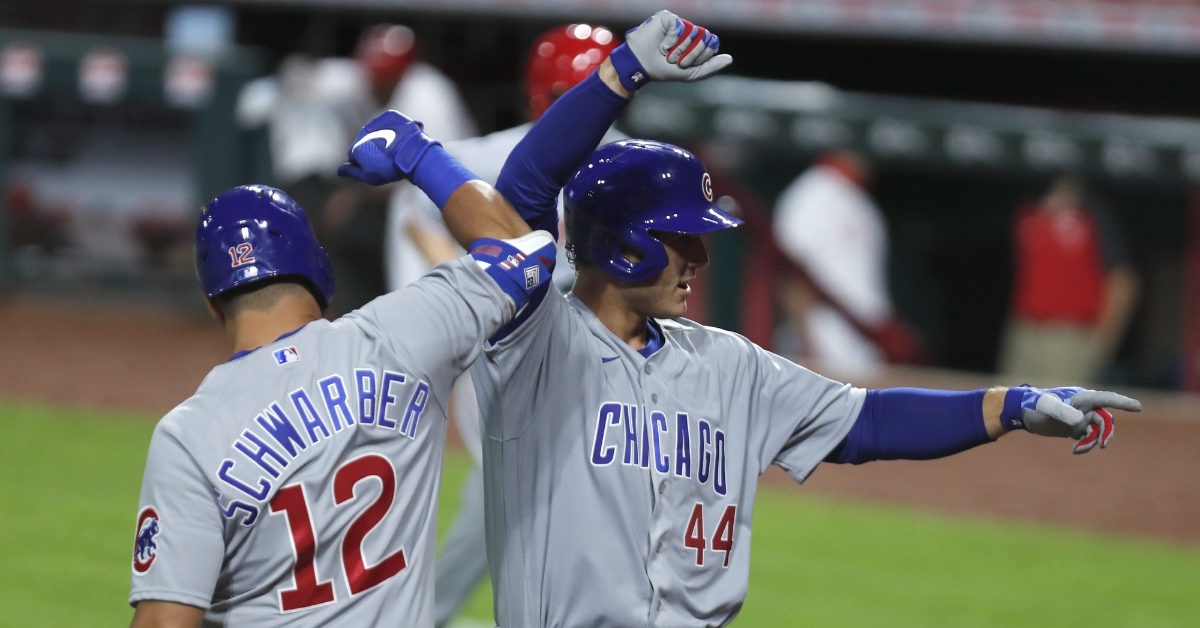 | | |
| --- | --- |
| Cubs Corner with Bob Fiorante: Crosstown Series talk, Playoff scenarios, Award predictions | |
---
| | | |
| --- | --- | --- |
| Saturday, September 26, 2020, 5:01 PM | | |
On this edition of the Cubs Corner, presented by Coach's Bar and Grill, Anthony welcomed AL Expert Robert Fiorante to discuss the regular-season finale and the postseason ahead for both Chicago teams.
The episode was recorded before the Cubs' 10-0 win over the White Sox on Friday Night.
The group previewed the rest of the weekend set that will feature Jon Lester of the Cubs against Dane Dunning of the White Sox on Saturday and likely Jose Quintana of the Cubs against his former team versus Reynaldo Lopez and the White Sox on Sunday.
The pair talked about the playoff scenarios as well. Anthony laid out the situation for the Cubs. Before Friday's game, the Cubs needed just three of any combination of Cubs wins/Cardinals losses to win the division and get the No. 3 seed. That No. 3 seems likely to face the Miami Marlins or the Philadelphia Phillies, depending on who finished second in the NL East.
Bob highlights how the Sox have been scuffling, and have now fallen from First place in the division to third, and are looking at a wild card birth at the moment. A lot can change over the weekend, but the Sox would face the two seed as the seven if they are a wild card. The Sox would like to avoid the Indians and Yankees if they don't win the division, which seems possible right now.
The playoff scenario looks like this.
In the NL:
Dodgers
Braves
Cubs
Padres
Cardinals
Marlins
Reds
Giants
Only the Phillies, Brewers, and Mets still have a chance.
In the AL:
Rays
A's
Twins
Indians
Yankees
Astros
White Sox
Blue Jays
Only the Angels still have a chance.
Before wrapping up, the group gave their picks for AL and NL MVP, Cy Young, and Manager of the Year.
That and more on this edition of the Cubs Corner.