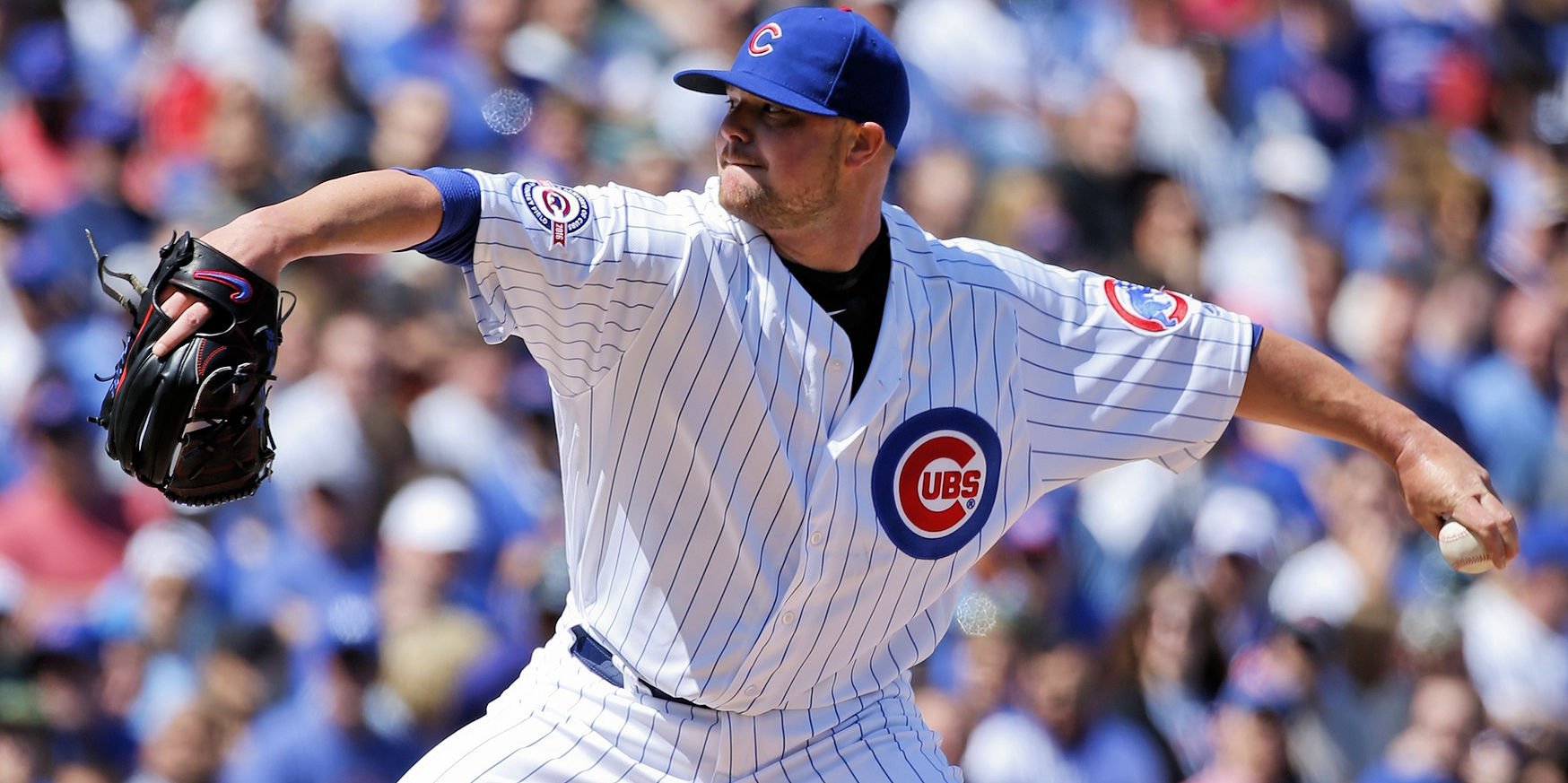 | | |
| --- | --- |
| Cubs match best 17-game start in last 100 years | |
---
Another day and another impressive complete team win for the Chicago Cubs as they crushed the Cincinnati Reds 8-1 on Friday night in front of a road crowd of 25,940.
The Cubs are now 13-4 which is tops in the major leagues and have outscored their opponents 105-38 for a +67 run differential. Also, the Cubs have outscored the Reds 46-7 so far this season and 24-1 over the past two contests.
Lefty Jon Lester was impressive going seven innings while giving up only one run while striking out four. He has only allowed two earner runs in the last 14 1/3 innings and has started the season with four-straight quality starts to start the season for the second time in his career.
Relievers Pedro Strop and Justin Grimm came in the final two innings and gave up no runs to continue the bullpen's strong work this season.
Eight different Cubs batters got hits on the day including a homer by Anthony Rizzo in the 4th inning which is his third straight game with a homer and also gives him the team lead in RBIs with 17. He is also tied now with Paul Goldschmidth and Glancarlo Stanton with the most home runs in the N.L. since 2013 with 91 dingers.
A line drive homer by Javier Baez in the ninth inning gave him his first home run of the season. He also had a single to right in the second inning.
The Cubs have already hit ten homers on the season against the Reds.
Righty John Lackey (3-0, 3.66) will take the mound vs. righty Dan Strally (0-0, 2.70 ERA) on Saturday at 6:10 CT.
Fun Fact: Three years ago today Jake Arrieta was sent to the minors by the Baltimore Orioles.