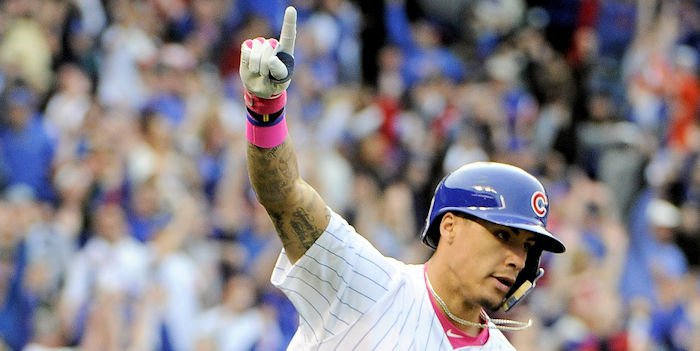 | | |
| --- | --- |
| Cubs ranked #1 in MLB Power Rankings | |
---
CBSSports.com released their latest article on Friday posting their MLB Power Rankings for the 2017 season and the Cubs were ranked #1. The rankings measure how well each team is set up for success as we start Spring Training.
"As for the Cubs, there isn't much reason to doubt them," CBSSports.com said. "The significant pieces they lost from last year are leadoff man/center fielder Dexter Fowler, closer Aroldis Chapman (who was only with them for the last few months) and fifth starter Jason Hammel. "
The Cubs have lost some valuable contributors but they have reliable players that should pick up the slack.
"On Fowler, the Jon Jay/Albert Almora combo (with some Jason Heyward mixed in) can handle center field defensively as well as Fowler did," CBSSports.com said. "Offensively, it's likely to be a big negative, but that can be mitigated. First of all, Kyle Schwarber didn't do anything last regular season, the NLDS or NLCS. Willson Contreras played essentially a half-season. Youngsters like Contreras (age 25 this season), Addison Russell (23), Javier Baez (24) and Kris Bryant (25) have the ability and young age to believe they'll take steps forward. I also don't think it's possible that Heyward will be nearly as bad as he was last year. Finally, the only regular even close to a decline phase is Ben Zobrist, and he hasn't shown signs of slowing down just yet."
The top 10 teams in the power rankings were the Cubs, Indians, Red Sox, Dodgers, Nationals, Astros, Blue Jays, Mets, Giants, and Rangers.

Tags: Cubs Baseball
,
,
Kyle Schwarber
,
,
Addison Russell
,
Ben Zobrist
,
Dexter Fowler
,
Jason Heyward
,
Jason Hammel
,
Willson Contreras
,
Aroldis Chapman