| | |
| --- | --- |
| Cubs vs. Pirates Series Preview: TV times, Starting pitchers, Predictions, more | |
---
| | | |
| --- | --- | --- |
| Monday, July 1, 2019, 5:22 PM | | |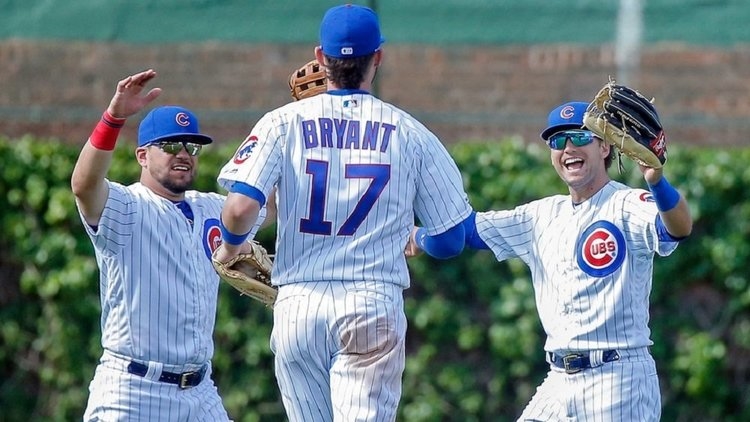 The Pirates and Cubs have (strangely) only seen each other once this year- a three-game set at Wrigley back in early April, in which the Cubs took two of the three. The Bucs have struggled all season, trying to cling to fourth place as the Reds look to move up in the standings. On the other side of the fence, the Cubs have managed to spend a good deal of time at the top but haven't managed to distance themselves from Milwaukee.
Injury Report:
CUBS: Cole Hamels: 10-day IL (oblique strain). Carl Edwards, Jr.: 10-day IL (thoracic strain).
PIRATES: RHP Nick Burdi: 60-day IL (bicep). Catcher Francisco Cervelli: 10-day IL (concussion). 3B/RF Lonnie Chisenhall: 10-day IL (fractured hand). RHP Rookie Davis: 10-day IL (finger). INF Erik Gonzalez: 60-day IL (shoulder). RHP Keone Kela (shoulder). RHP Chad Kuhl: 60-day IL (out for season- Tommy John). RF Gregory Polanco: 10-day IL (shoulder). RHP Jameson Taillon: 60-day IL (right elbow flexor strain).
The Pitching
Pitching issues continue to plague Chicago; first, it was the bullpen, then it was the starters, and now it's the injury bug. The Cubs will have Kyle Hendricks back for this series, but now they'll be without the services of their most consistent starter- Cole Hamels- for an undetermined amount of time. Carl Edwards Jr. is on a rehab stint in Iowa.
Signing Craig Kimbrel was a gift from above, but the star closer has seen action in only one game (Thursday's) since joining the team the same day, as the scores of recent games haven't warranted the use of a closer. If the Cubs are going to make a run for October, they need to shed some dead weight in the pen, and they have 30 days left in which to do so.
Pittsburgh has had its fair share of pitching woes this year. Archer's been hurt (returning for this series), Kela's out and so is Taillon. Their pitching staff has given up 60 fewer runs than the Cubs' staff has, but a lack of run support has them in fourth place in the division with Cincinnati hot on their heels. The Bucs don't have a single starting pitcher with an ERA under 3.71, and only two of six have winning records- Brault and Lyles.
The Offense
If there's one thing that hinders Chicago from leading the division by about ten games, it's a lack of ability to move runners in scoring position. There's a ton of power in the bats, but it seems to be all or nothing most days when it comes to scoring runs. The Cubs rank fourth in the NL in terms of homers (131) but have gone 154 for 634 (.243) this year with RISP. They've homered a total of 28 times with RISP, making their batting average just .199 with runners in position on balls not hit out of the park. That needs to change (and soon), or the team is going to find themselves chasing the Brewers for the second half of the season.
The Pirates find themselves ranking third In the NL in doubles (165) and triples (19), but the long ball has been somewhat elusive for them (only 85 home runs), which ranks 13th in the league. They'll attempt to run on pitchers, and they're successful just about 75% of the time when they do. The one thing they can do is hit for contact- they're team batting average stands at .270, but their slugging percentage is only .437, which is why their run differential is a shocking -56.
Mound Matchups
Monday: RHP Adbert Alzolay (1-0, 2.08 ERA) vs RHP Trevor Williams (2-2, 4.25 ERA). Game time 6:05 PM CDT; Televised on NBC Sports Chicago, ESPN, ESPN (out of market only) and MLB TV.
Making his second MLB Career start, Adbert Alzolay will see nothing but unfamiliar faces, as he hurls against the Pirates this time around. Many have speculated that Alzolay will enter the Cubs' rotation full-time next year, so every start he can get this season will help.
For the Cubs, Williams has been an issue for everyone except Anthony Rizzo (.267 in 15 AB), Kris Bryant (.286 in 7 AB) and Kyle Schwarber (.333 in 15 AB). Javier Baez and Jason Heyward have combined to go 3 for 22 against him, while Addison Russell is batting .167 in 12 at-bats, and Caratini is 0 for 5. The remainder has had limited exposure, so the sample size is small.
Tuesday: RHP Kyle Hendricks (7-5, 3.36 ERA) vs. RHP Joe Musgrove (6-7, 4.27 ERA). Game time 6:05 PM CDT; Televised on NBC Sports Chicago and MLB TV.
Classes will resume at 6:05 tonight, as Kyle Hendricks departs the IL and rejoins the team. Hendricks had been sidelined with a shoulder issue, but the Cubs elected to skip a rehab start before reentering the lineup- presumably due to Cole Hamel's injury on Saturday. Hendricks' pitch count is expected to be limited to somewhere between 60-75 pitches, so he'll have to work efficiently.
The three most significant trouble spots in the Pirates' roster for Hendricks will be Cabrera (batting .300 in 10 AB), Dickerson (.286 in 14 AB) and Kang (.273 in 11 AB).
The Cubs have had a ton of trouble with Musgrove, batting just .222 against him in a combined 78 at-bats. Daniel Descalso (.429 in 7 AB) and Heyward (.300 in 10 AB) have been the two guys who've been able to smack him around a little, but they can't do it alone.
Wednesday: RHP Yu Darvish (2-4, 4.98 ERA) vs. RHP Chris Archer (3-6, 5.50). Game time 6:05 PM CDT; Televised on NBC Sports Chicago and MLB TV.
Yu Darvish hasn't seen much of Pittsburgh and has only ever faced half of their roster, but the results have been mixed. He's completely shut down Bell, Frazier, and Moran (collectively 0 for 7), but Cabrera, Marte, and especially Dickerson (.571 in 7 AB) have crushed him. Darvish had gone 10-straight outings without receiving a decision, but that streak ended last week as he lost to Atlanta.
When it comes to facing Archer, Baez has clobbered him for a .556 average in 9 AB, but he's about the only Cub to have inflicted any damage. Collectively, the Cubs have only had a total of only 48 at-bats against Archer, and the numbers for the remainder of the team aren't pretty. Kyle Schwarber is the only one to have taken Archer out of the park.
Thursday: Thursday: LHP Jose Quintana (5-7, 4.21 ERA) vs. RHP Jordan Lyles (5-4, 3.71 ERA). Game time 3:05 PM CDT; Televised on WGN, ESPN, ESPN (out of market only) and MLB TV.
Jose Quintana finally had a decent outing in his last start, but he hasn't done well at all with the Pirates, with the exceptions of Kang, Marte, and Diaz. The rest of the team has pounded him for a ton of hits, but fortunately, they've only been able to produce a total of three RBI.
Jordan Lyles has been another trouble spot for the Cubs, even though his exposure to them has been somewhat limited. Rizzo has gone 0 for 10, Baez 1 for 9 and Descalso 2 for 10.
Jason Heyward has been the star against Lyles, batting .429 in 7 AB.
Series Prediction:
The Cubs are running out of time to get their act together, and they're back to relying on help from the Reds (who play Milwaukee this week) to maintain first place. While the offense favors Chicago, the pitching favors Pittsburgh, and for that reason, I'm calling this series a split.
Next up: The White Sox at Comiskey Park (or whatever they've decided to call it these days).

Tags: Cubs Baseball
,
Cole Hamels
,
Kyle Hendricks
,
Adbert Alzolay
,
Anthony Rizzo
,
,
Kyle Schwarber
,
,
Jason Heyward
,
Addison Russell
,
Daniel Descalso
,
Yu Darvish
,
Jose Quintana