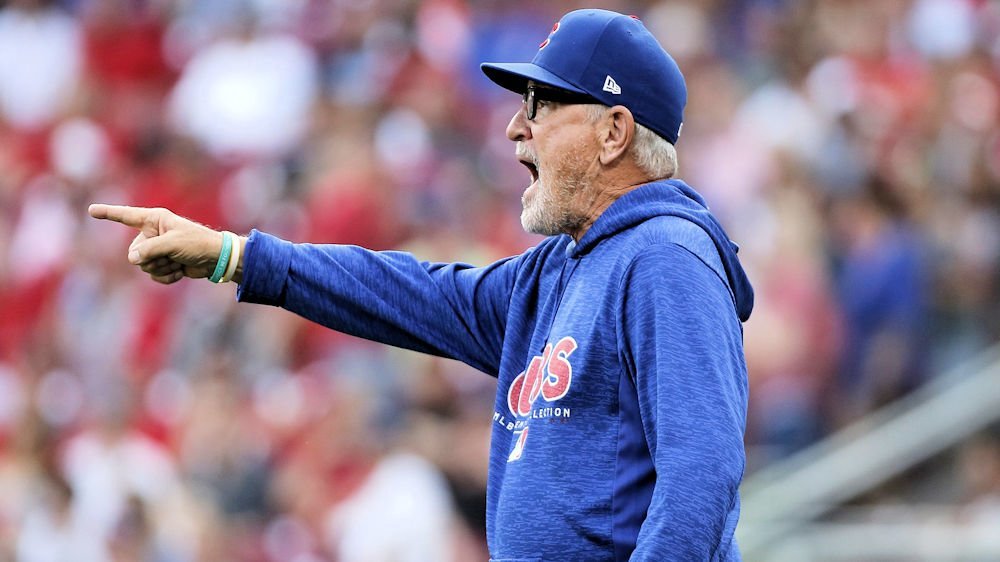 | | |
| --- | --- |
| CubsHQ 2019 Preview: Maddon's final stand | |
---
| | | |
| --- | --- | --- |
| Sunday, February 10, 2019, 10:24 AM | | |
Some say the Cubs will win the division again this year, banking on successful returns by those who struggled in 2018, while others don't think the Cubs will be any better than a third-place team in the NL Central.
It's been a long, slow off-season for Chicago, but the time has come to look at the overall condition of the Cubs for 2019. Over the next couple of weeks, we'll look at the off-season signings/trades, the coaching staff, the roster, rotation, and bullpen, but today, in Part One, it's all about Cubs' manager, Joe Maddon.
Entering the 2019 season for the fifth, and as of now, final year of his contract, Skipper, Joe Maddon, brings to the table a 387-261 (.597) record, four straight playoff berths and, of course, the 2016 World Series Championship.
There has been much speculation about why Maddon hasn't requested a contract extension, and even more as to why the Cubs have not yet offered one. For Maddon's part, he's kept his head held high, preferring to refer to himself as a man who's about to gain free-agency, rather than to call himself a lame duck.
By all accounts, Joe Maddon and Theo Epstein are on the same page, and no rift exists between the two. Epstein says that he doesn't want a "yes-man" and says that although he and Maddon don't always see eye-to-eye, those differences are good for the team.
In early January I reached out to the Cubs' Media Relations Department, hoping that there had been some further development, at least on Joe's part, but as of that time nothing had changed, and the sides remained in a stalemate.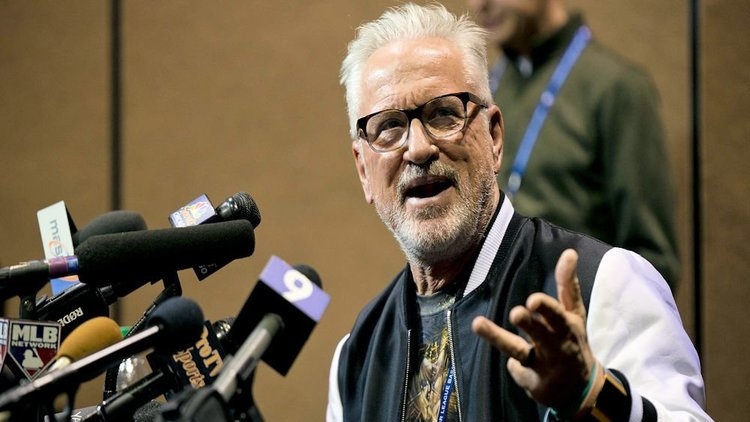 Maddon came under tremendous fire in 2018 for his use of multiple batting orders (152 total batting orders, 160 when the pitchers were factored in), his "misuse" of the bullpen and his reluctance to leave his starting pitchers in the game. While determining when to pull a starter or how to use a relief pitcher are certainly judgment calls, few can argue that consistency, especially with a batting order, is always a good thing.
In his exit-interview for the 2018 season, Cubs' President of Baseball Operations, Theo Epstein, eluded to Maddon's multiple batting orders and the extent to which Maddon platooned players in 2018. While Epstein is very good at maintaining neutrality with his comments, it was obvious that the front office, and players alike, were frustrated with some of Maddon's managerial choices during a season that ended much too soon for Chicago.
Joe Maddon has vowed to take a different approach in 2019. While many laughed at his preferred reading list, Maddon spent some time this off-season reading a "Dummies" book for managing millennials. As part of his new approach in 2019, Maddon is vowing to be "more hands-on" with the coaching aspect of the game.
Despite wanting to make positive changes for 2019, is it all a little too late for Maddon? Many of the sports writers, both local and national, seem to think so. Although Maddon ranks as the third-winningest manager in franchise history (.597), many seem to feel that the only way for Maddon to keep his job in Chicago beyond 2019 is to make it back to the World Series, while others go so far as to say nothing short of winning it all will be good enough. If any of that conjecture has truth to it, Joe Maddon will undoubtedly have his work cut out for him in 2019. Even Maddon, himself, quipped, "Let's just win the World Series and see how this all plays out."
While some view Maddon's managerial style and mannerisms as "odd" or "quirky," few can dispute that Joe Maddon has brought about a clubhouse atmosphere which promotes unity, pride, and player talent. The Cubs have had tremendous depth throughout Maddon's tenure and managing a team with such extensive amounts of talent can't be an easy task.
Although the Cubs' talent comes in many shapes and sizes, playing one man means benching another, and no one on this team is content with riding the bench. Still, sacrifices have to be made to ensure playing time, if for no other reason than to keep his squad sharp, and although Maddon has eluded to using fewer lineups and batting orders this season, only time will tell.
Take control of the reigns, Joe; a new season awaits and, right or wrong, your future in Chicago will depend on it.