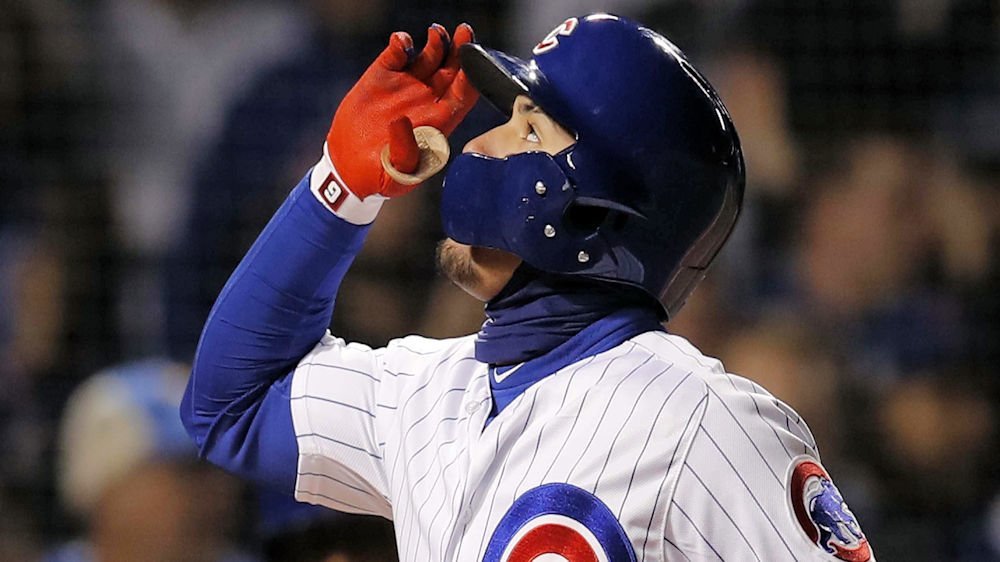 | | |
| --- | --- |
| Cubs News: El Mago: Best shortstop in the game | |
---
| | | |
| --- | --- | --- |
| Monday, September 24, 2018, 11:31 AM | | |
Prior to Saturday's game against the White Sox, Joe Maddon made a very interesting comment regarding Javier Baez, stating that there was no better shortstop in the game.
While we can argue all day about whether any of the other 29 teams have a better shortstop than Baez, what I found interesting was that Maddon didn't think the Cubs had a better shortstop. Interesting, when you stop to consider everything going on inside Addison Russell's world right now.
When I first heard Maddon's words, I thought maybe I was reading too much into them. Withholding any reaction, I looked over at my wife, just in time to see her jaw drop as well. I asked what she made of the statement, and her reaction was the same; "Wow."
The thing about Maddon's words that immediately struck me was the way that he completely disregarded Addison Russell's existence, almost as if Russell was just a guy playing short when Baez couldn't be there. It wasn't like Maddon said, "You know, it's unfortunate that we've lost Russell, but Baez is more than capable," no, no, he just skipped right over Russell altogether.
I think Baez is every bit as reliable as Russell at short, and when you compare batting statistics for the two, Baez emerges as the clear winner, but wow, now Joe went there- but why?
Were Maddon's remarks his way of distancing himself and the team from their beleaguered shortstop?
Think what you will, but it seems that Maddon's statement undoubtedly has something to do with allegations that Russell physically and mentally abused his ex-wife. Maddon has already acknowledged that the situation with Russell had affected the Cubs as they entered play with the White Sox on Friday, and the Cubs can ill afford distractions as they try to close out the regular season.
Joe Maddon has defended Russell's shortcomings on the field throughout the entire season, but suddenly it's like Russell doesn't exist- like he's no longer a Cub.
While Russell has maintained his innocence in the matter, I find it exceptionally odd that he hasn't taken advantage of a provision in MLB's domestic violence policy which would allow him to request an emergency hearing. If granted, MLB would have 24 hours to hear Russell's case, asking that he be removed from administrative leave and be allowed to return to the team, pending the results of MLB's investigation. To date, no such request has been made by Russell, his agent or the player's union.
While the Cubs have been very tight-lipped about their feelings regarding Russell's issues with his ex-wife, I can't help but wonder if this won't be the straw that breaks the backs of ownership and management. I've speculated for most of the season that the Cubs would be parting ways with Russell due to his subpar performances, but his recent woes may be what finally tips the scale in favor of trading him.
Join our Instagram account:https://t.co/Eu9N3JE7N1#EverybodyIn pic.twitter.com/AGSQ4x0JbS

— CubsHQ (@ChicagoCubsHQ) September 24, 2018