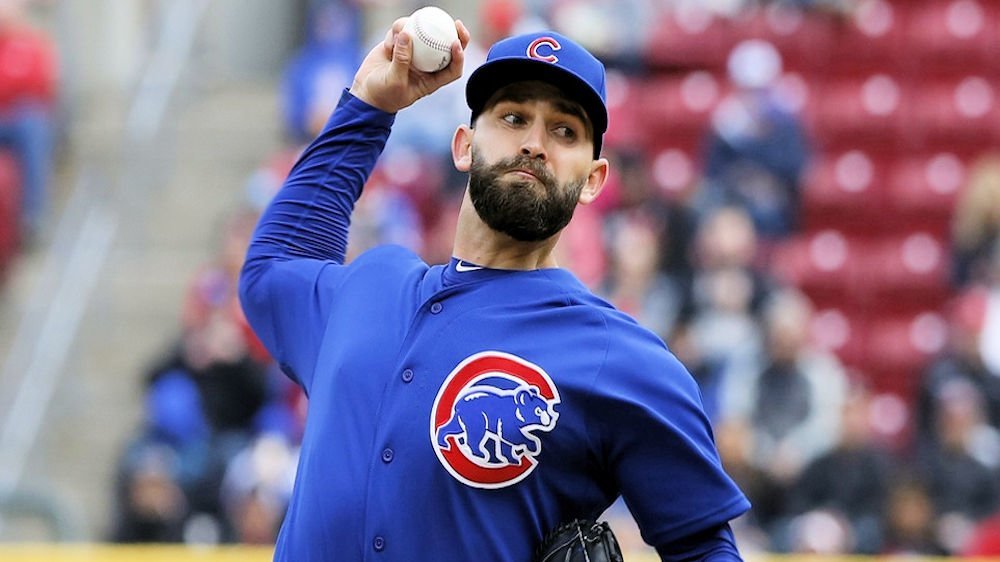 | | |
| --- | --- |
| Fearless 2019 Cubs Predictions | |
---
| | | |
| --- | --- | --- |
| Wednesday, January 2, 2019, 8:34 AM | | |
I cannot believe that we are already in 2019. It seems like only yesterday that I was screaming at the TV while watching the Cubs lose another game they should have won and thought when they win the world series this year I'll remember this game as a turning point.
So much for the prediction business. Yet here I am once again, IBM Selectric in hand, and ready to help you, our fans, win some pretzel sticks for yourself, should you choose to do so. (CubsHQ.com and everyone associated with this website, in no way condone or encourage the gambling of pretzel sticks.)
My fearless 2019 Chicago Cubs predictions presented by Madam Gretchen the Mystic of McHenry. Madam Gretchen is open Monday – Saturday from 10:00 AM until 10:15 AM. Reservations are suggested.
Cy Young candidate- Tyler Chatwood. Tyler is reborn under new Cubs pitching coach Hattovay, Hattovey, Hattovoy, or whatever his name is. Remarkably he does not throw his first called ball until May 17th. His 1.95 ERA and 22-4 record make him an almost sure lock for this award.
Comeback Player of the Year – Tyler Chatwood. See above.
Rolaids Reliever of the year Award – Brandon Morrow. Brandon makes a complete recovery from his weird pants injury that kept him out of the 2nd half of the season last year as he returns to the roster in May and leads baseball with 73 saves.
MVP candidate – Albert Almora. Once Joe Maddon was forced to play him every day, reportedly because Almora had pictures of Joe drinking Two Buck Chuck wine from Trader Joe's, he found his rhythm and led baseball with a stellar .332 BA, .531 OBP, and scored 178 runs.
Biggest disappointment of the year – Anthony Rizzo. Anthony got married this offseason, and like many newly married men, his professional and personal life ended. He was a shell of the player he used to be and could be found wandering around the outfield before games muttering why, why, why?
Team Results – After losing the division to Milwaukee last year by one game, the Cubs bounced back in 2019 to win the Central by 6.5 games over the second-place Cincinnati Reds. They then will beat the surprising New York Mets in 4 games in round one. Facing off against the Western Division champion Colorado Rockies for the NL title, the Cubs prevail in six games and then go on to sweep the upstart Chicago White Sox in four games in the World Series.
FYI: This is a satire story not to be taken seriously.