| | |
| --- | --- |
| Help wanted: Cubs searching for pitching | |
---
| | | |
| --- | --- | --- |
| Monday, July 30, 2018, 1:18 PM | | |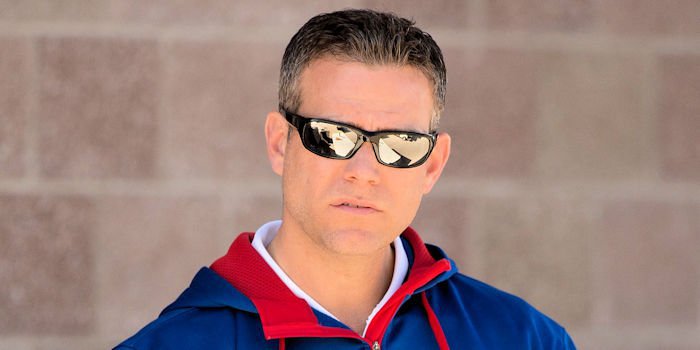 With just a day-and-a-half left until the trade deadline passes, I'm still waiting for the Cubbies to go out and get the right-handed starter that will complete the starting rotation puzzle. I haven't started writing Theo Epstein emails yet, but that is a thought.
The Baltimore Orioles still have Kevin Gausman (5-8, 4.43 ERA) to offer, and with all of the changes Baltimore needs to make, I'm certain the Cubs can dangle a carrot in front of their noses and make something happen; but what if Chicago wants more in a starter? The Mets are now openly entertaining offers for the right-hander, Zack Wheeler (4-6, 4.33 ERA), and while not as enticing, it looks as though Cincy has now once again decided to offer up veteran Matt Harvey (5-6, 5.13 ERA).
Let's also not forget that the Rays are flashing a big "for sale" sign in front of Chris Archer (3-5, 4.31 ERA), and with Joe Maddon's links to Tampa, the Cubs could feasibly swing a deal. Also not out of the realm of possibility, would be another trade with Texas, though I haven't seen them offering up any starters, and at age 45, I really don't want to see Bartolo Colon pitching for the Cubs.
With Tyler Chatwood out of the rotation and Cole Hamels in, the Cubs starters are now 80% southpaw, with Kyle Hendricks serving as the lone right-hander. Adding a righty due to the continued absence of Yu Darvish only makes sense. Epstein has stated that it was getting harder and harder to put much faith in Yu Darvish due to the injury status and lack of (quality) starts, so it only makes sense for him to bolster his rotation and guard against a worst-case scenario. Assuming the Cubs add another starter and Darvish comes back strong (which may or may not happen), what's the worst case scenario? Quintana or Hendricks to the pen? There are certainly worse problems to have, like the fact that Quintana becomes a free-agent next year.
As the time ticks away, there are now just about as many names available as there are hours left to trade for them, and with a rotation that's starting to crumble, the Cubs better start taking steps to shore up the walls. The latest series in St. Louis has been brutal besides Hendricks' performance, and the Cubs didn't look overly impressive in their series with the Arizona Diamondbacks. True, there hasn't been much offense by the Cubs lately, but if the rotation would stop giving up so many early runs, the offense wouldn't have to be forced to score in multiples of ten.
We all know the Cubs to be a good, second-half team, but they are now just 6-6 (.500) since the All-Star break and have been outscored 66-51, with the starters giving up 42 of those runs. With first-place almost slipping away to the Brewers this past weekend, the Cubs had better do something to stop the bleeding. I hope that their steady pursuit of relievers isn't their answer to handling a crisis in the rotation, for if it is, it means that Theo and the gang have become resolved to the idea of relying on the bullpen to win games.