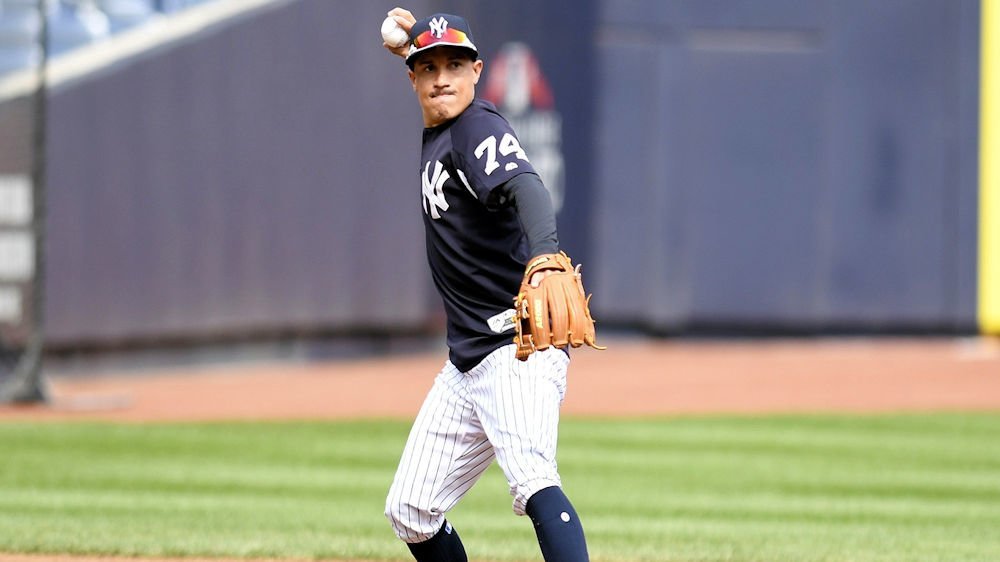 | | |
| --- | --- |
| Latest news and rumors: Ronald Torreyes, Cubs' arbitration, Russell and more | |
---
| | | |
| --- | --- | --- |
| Wednesday, November 28, 2018, 6:01 PM | | |
Cubs 2019 Opener: 120 days.
Cubs acquire utility infielder: The Cubs and Yankees did some swapping this afternoon. For the Cubs, it means adding infielder Ronald Torreyes to the roster, for the Yanks, it's cash or a player to be named later. Torreyes was designated for assignment by NY on Monday when the Yanks claimed RHP Parker Bidwell off waivers from the Angels.
In 2018 through 100 at-bats, Torreyes stroked .280/.294/.370 with seven RBI. Defensively, over 251 innings, Torreyes was error-free at second (140 innings), error-free at short (53 innings), and committed two errors at third over 58 innings.
Cubs sign left-hander: The Cubs have announced that they have signed a major-league deal with LHP Kyle Ryan. The 27-year-old southpaw spent the 2014-2017 seasons with the Tigers and was with the Cubs' Triple-A affiliate in 2018.
Addison Russell: RUMOR: The Cubs will not tender Russell a contract. Make no mistake; that isn't happening. While I still say Russell will be departing the team, Theo is NOT letting him walk away with anything in return.
The Cubs can afford to sit on him- he's not being paid, he's not taking up roster space. If they can't move him by Friday's non-tender deadline, he will be tendered and then, most likely, traded. There aren't many teams willing to trade for a guy who can't play for the first month of the season, but I think there may be a team or two willing to take him as part of a package deal. Think "pitching," Theo.
Eight Cubs' players due for arbitration: Going hand-in-hand with tendering contracts, the Cubs have eight players due for arbitration this year (the number in parenthesis represent the player's expected arbitration salary): Addison Russell ($4.3M), Kris Bryant ($12.4M), Kyle Hendricks ($7.6M), Javier Baez ($7.1M), Kyle Schwarber ($3.1M), Mike Montgomery ($3.0M), Carl Edwards, Jr. ($1.4M) and Tommy La Stella ($1.2M). If the Cubs are to escape the Luxury tax threshold for next season, decisions are going to have to be made- and fast- about where to go with some of these guys. Calm down, Bryant, Hendricks, and Baez aren't going anywhere, but don't be shocked when Russell, La Stella and perhaps Schwarber become salary offsets by way of trade.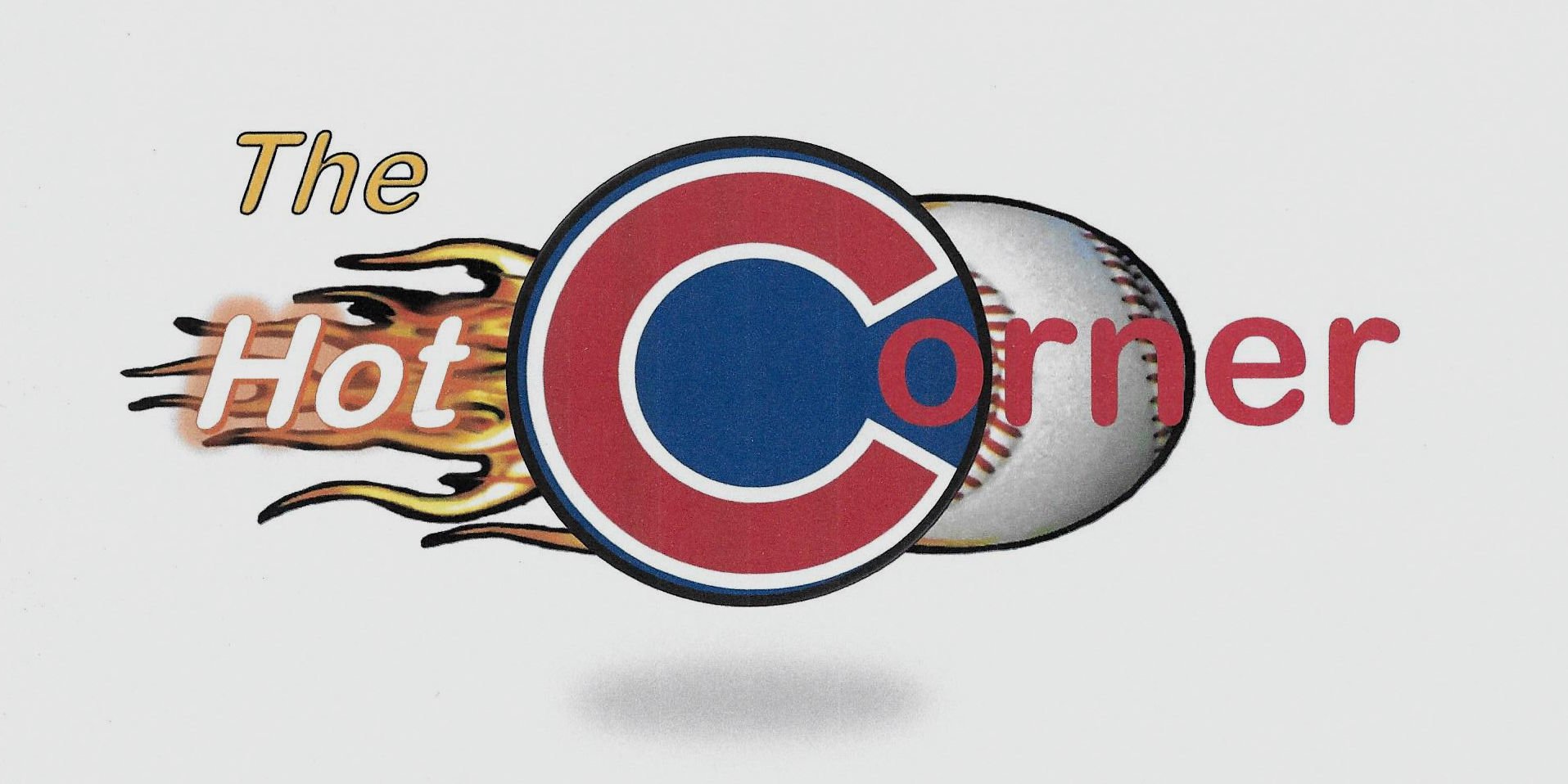 Patrick Corbin: Mr. Corbin has been a busy man this week, meeting with the Yankees and Phillies yesterday and the Nationals today. It's unclear of Corbin will meet with any other east coast teams this week.
Chris Gimenez: The Dodgers completed their coaching staff today with the addition of former Cubs' catcher, Chris Gimenez. Chris will hang up his cleats after ten years to serve as the Dodgers' Game Planning Coach. No immediate details of salary were available.
Jordy Mercer: Entertaining thoughts of the Cubs picking up Mercer as a possible solution to the Addison Russell debacle? Not so fast- Mercer has now become one of the "Boras boys." The 32-year-old shortstop has announced that going forward, Scott Boras will represent him. Mercer feels the majority of interested teams may be looking to him as a reserve utility player.
Cubs wallpaper: The Cubs are giving you an early Christmas gift- maybe as compensation for losing Jesse Chavez- free phone wallpaper available on the Cubs Twitter page. Images include Jon Lester, Jason Heyward, Pedro Strop and more.
Back by popular demand. #WallpaperWednesday pic.twitter.com/L7GJtDPdDi

— Chicago Cubs (@Cubs) November 28, 2018
MGM and baseball gaming: Does MGM's agreement with MLB open up a can of worms, or does it merely regulate, legalize and legitimize the bets already being made in bars and through bookies all over town? Some say both. Thus far, it seems to have worked for the NBA and NHL, but the real litmus test will be whether or not players and managers get caught with a hand in the cookie jar.
Cardinals: If St. Louis gets it way, they may have third-baseman Mike Moustakas making a lateral move across the NL Central. The Cards passed on Moustakas last year, but with draft-pick compensation no longer attached, the may make a bid on him this winter.
Dodgers: The Dodgers have announced that they have acquired LHP Adam McCreery from the Braves for cash. To make room, switch-pitcher (no typo there) Pat Venditte was designated for assignment.

Tags: Cubs Baseball
,
Addison Russell
,
,
Kyle Hendricks
,
,
Kyle Schwarber
,
Mike Montgomery
,
Tommy La Stella
,
,
Jason Heyward
,
Pedro Strop